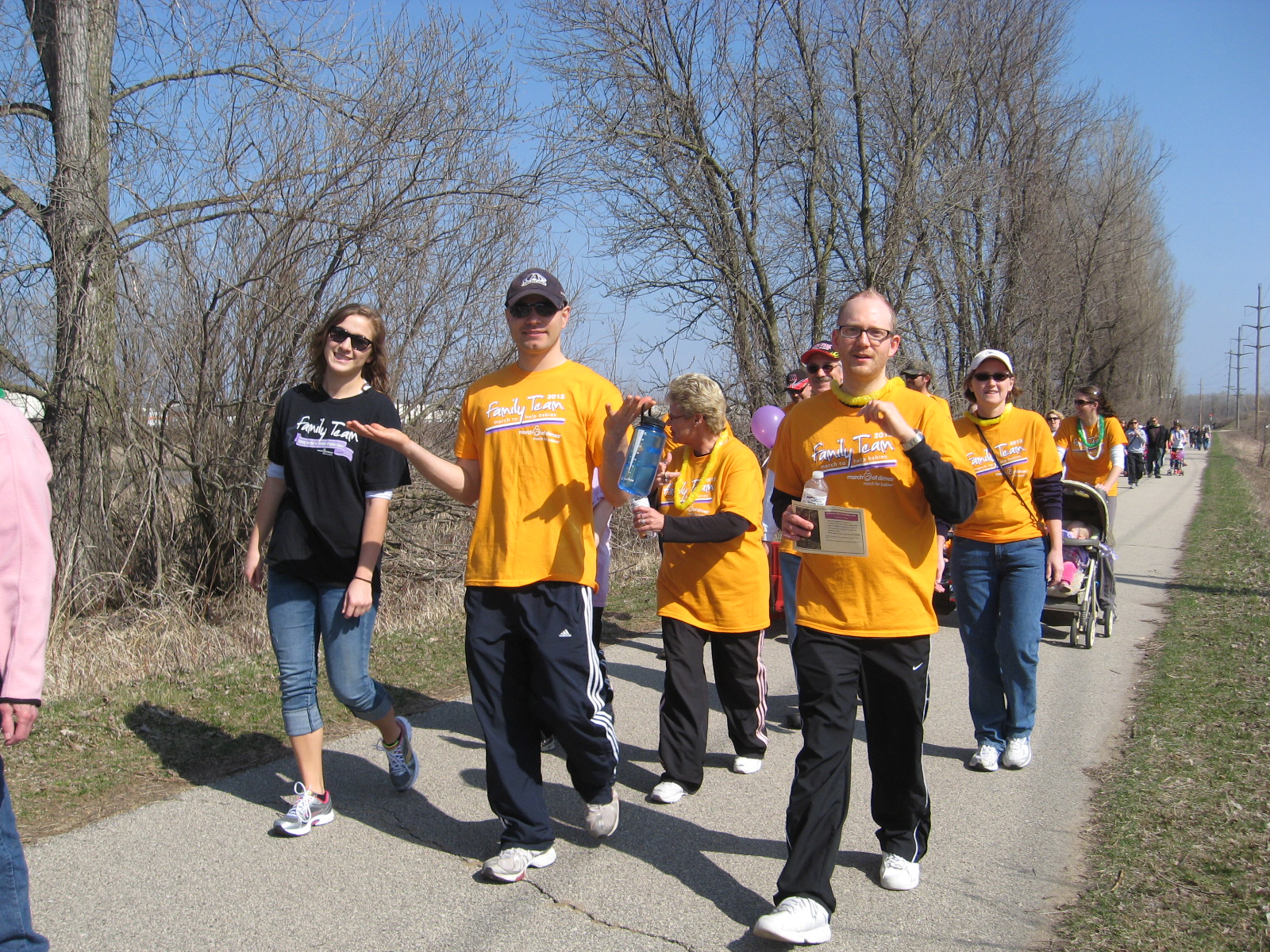 La Crosse
Help us reach our goal:
$36,000.00
Date: Saturday, April 26, 2014
Registration time:
9:00AM
Myrick Park
2000 La Crosse Street

La Crosse, WI 54601
(414) 778-3500 | WI657@marchofdimes.com
Here in the Coulee Region and throughout Wisconsin, 10.5 percent of all live births are premature, occurring before 37 weeks completed gestation, and quite often, without any known reason.

Team Kendall Rose is one of many Coulee Region teams who join the March for Babies in La Crosse ...
More
►
Event progress *
(As of Friday, April 25, 2014)
Top individual fundraisers
*
The total amount displayed reflects the amount on the team or personal fundraising progress bar. If the progress bar is not displayed on the team or personal page, the team/person won't be displayed on the leaderboard. Leaderboard totals reflect cash and checks marked "received" on the online sponsor form as well as credit card and PayPal donations. Team captains can enter as cash and mark "received" any money raised through promotions, such as bake sales and casual days and any sponsorship money paid to the March of Dimes, on their team's online form. Record all donations on your online sponsor form before you turn in cash and checks to the March of Dimes!
Incentives
$200.00
- March for Babies T-Shirt
$350.00
- $15 Macy's or Kmart Gift Card & T-Shirt
$500.00
- $25 Macy's or Kmart Gift Card & T-Shirt
Our ambassador
Say hello to David Landis of Westby, Wisconsin, our 2014 Ambassador at the La Crosse March for Babies! David will be accompanied by his parents, Ben and Rachel Landis; brother, Silas; and sister, Olivia, as they join us at their very first March for Babies event at Myrick Park this year. While the Landis family is new to the March for Babies, they are very familiar with the March of Dimes mission, navigating the challenges of Davids birth defects with persistent faith, hope, and love. Born in 2007 with Spina Bifida and related complications, David has already exceeded his doctors initial prognoses, today he is a first grade student at Westby Elementary School and particularly loves to do hands-on building projects with blocks, Lego bricks, crafts, or other artistic endeavors. He is able to walk with crutches, and according to his mom, he will occasionally just take off, doing 20 or 30 steps without any help at all. He is incredibly determined, Rachel said. He never gives up, ever. He is definitely a miracle! The March of Dimes would like to thank the Landis family for stepping up in 2014, sharing their story, and helping us work to prevent birth defects, premature birth, and infant mortality here in the Coulee Region and throughout the entire country. Not enough people realize what it is like for these families, how hard they struggle, noted Rachel. If we can prevent this in the future, if we can ease that burden in any way, then we have accomplished something important. It is everybodys duty to do what they can.
Thanks to our national sponsors:
Thanks to our local sponsors: