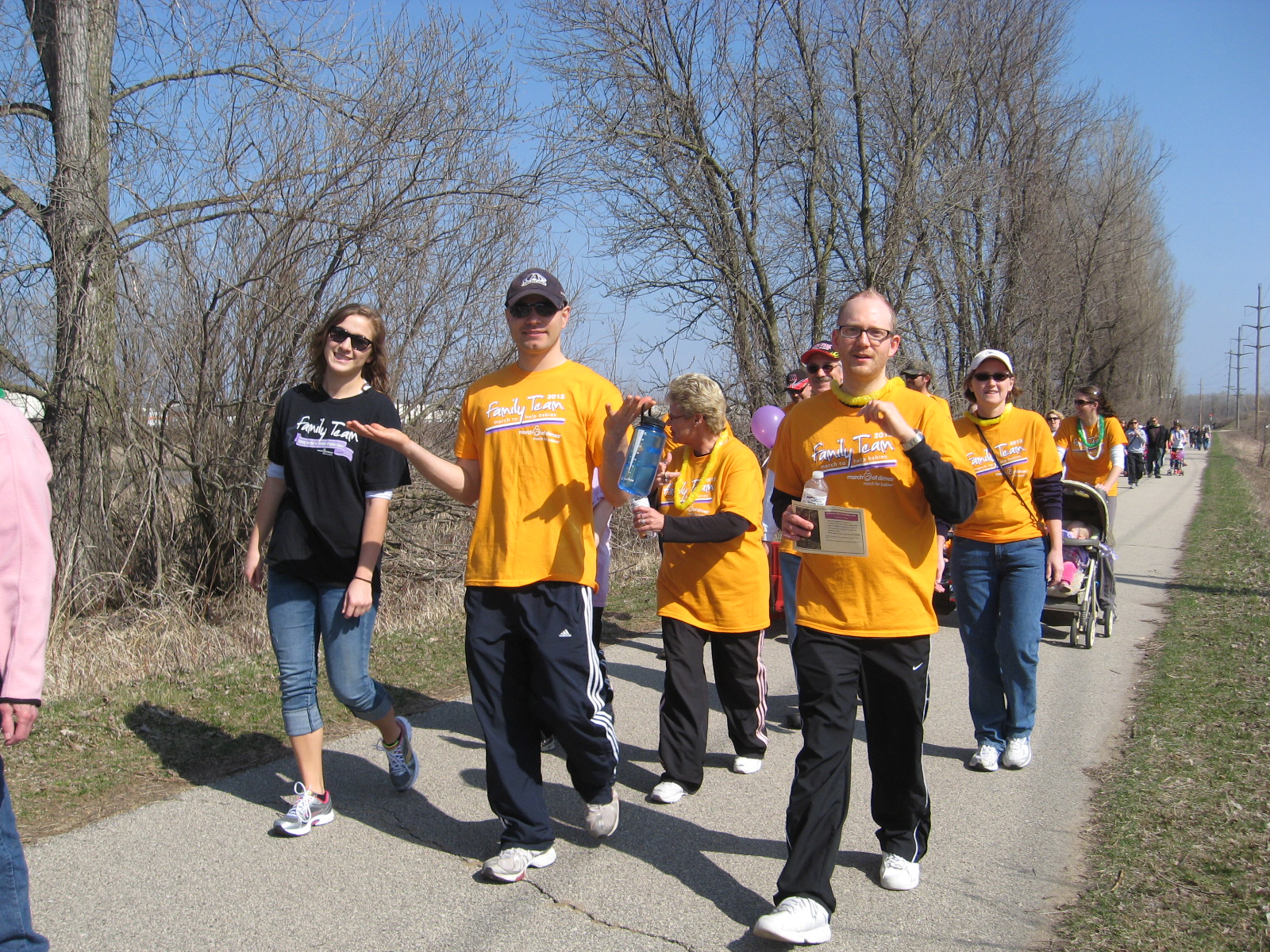 La Crosse
Help us reach our goal:
$36,000.00
Date: Saturday, April 26, 2014
Registration time:
9:00AM
Myrick Park
2000 La Crosse Street,
La Crosse, WI 54601
(414) 778-3500 | WI657@marchofdimes.com
Here in the Coulee Region and throughout Wisconsin, 10.5 percent of all live births are premature, occurring before 37 weeks completed gestation, and quite often, without any known reason.

Team Kendall Rose is one of many Coulee Region teams who join the March for Babies in La Crosse ...
More
►
Event progress
(As of Thursday, March 06, 2014)
Top individual fundraisers
Incentives
$200.00
- March for Babies T-Shirt
$350.00
- $15 Macy's or Kmart Gift Card & T-Shirt
$500.00
- $25 Macy's or Kmart Gift Card & T-Shirt
Our ambassador
Aidan came into the world on October 12, 2007, 12 weeks early and weighing just 3 lbs. Today, he is an adventurous 6-year-old who loves to play soccer and baseball, and doing gymnastics. To honor the doctors and nurses who saved his life, he visits the newborn intensive care unit (NICU) every year on his birthday. As the March of Dimes 2014 National Ambassador, Aidan and his parents will travel the country to share his story and help raise awareness of premature birth.
Thanks to our national sponsors:
Thanks to our local sponsors: