MARCH FOR BABIES:
A MOTHER OF A MOVEMENT™
---
Greater Louisville

Waterfront Park, Big Four Lawn
1101 River Road , Louisville, KY 40206
---
Date: Saturday, May 21, 2022 11:30 AM
Date:
May 21, 2022
Event Time: 11:30 AM
Registration Time: 10:00AM
Location:
1101 River Road , Louisville, KY 40206
Waterfront Park, Big Four Lawn
Important Update
Our March for Babies celebration is still on, but it looks a little different! We are rapidly preparing for a new, virtualized event that will be fun and engaging for everyone. This change in format aligns with the newly released CDC guidance for large events, to help ensure the safety and health of our participants. More details on our new format to come soon!
Join the movement!
This year, March for Babies: A Mother of a Movement™ has a bold new vision. More than just a walk, it's your entry into making a visible difference in your community now and for generations to come.
By participating in March for Babies, you're lifting up communities for health equity, opening the door for all moms to have access to care and protecting the health of families by pushing for their rights. It's no small feat—it's a mother of a movement!
Start or join an existing team today, create an online fundraising page and let everyone know that you're helping to make America a more equitable place and ensure that every mom and baby is healthy.
ABOUT THE LOCAL EVENT
For more information please email Lorri Malone at [email protected] Please note that all guests should register and check in at the event.
---
Registration/Check In opens at 10:00 am
Opening Ceremonies start at 11:15 am
Walk begins at 11:30 am
Event concludes at 1:00 pm
---
EXPERIENCE PROGRESS* $158,093 RAISED (As of Friday, Dec 9, 2022)
Raised: $158,093
Top fundraisers
2
Daniel Swintosky
$2,055
3
Michael Crawford
$2,000
Top family teams
1
Team James Ellis
$2,161
3
The Church Ladies
$1,810
4
Triple the Blessings
$1,626
Company, School & Org Teams
1
UAW/Ford Louisville Assembly Plant
$40,843
2
Alpha Phi Alpha - Alpha Lambda
$5,093
3
Baptist Health Louisville
$3,116
4
Zeta Phi Beta - Nu Beta Zeta Chapter
$2,818
5
Beltline Electric
$2,775
*The total amount displayed reflects the amount on the team or personal fundraising progress bar. If the progress bar is not displayed on the team or personal page, the team/person won't be displayed on the leaderboard. Leaderboard totals reflect cash and checks marked "received" on the online sponsor form as well as credit card and PayPal donations. Team captains can enter as cash and mark "received" any money raised through promotions, such as bake sales and casual days and any sponsorship money paid to the March of Dimes, on their team's online form. Record all donations on your online sponsor form before you turn in cash and checks to the March of Dimes!
---
Ambassador Family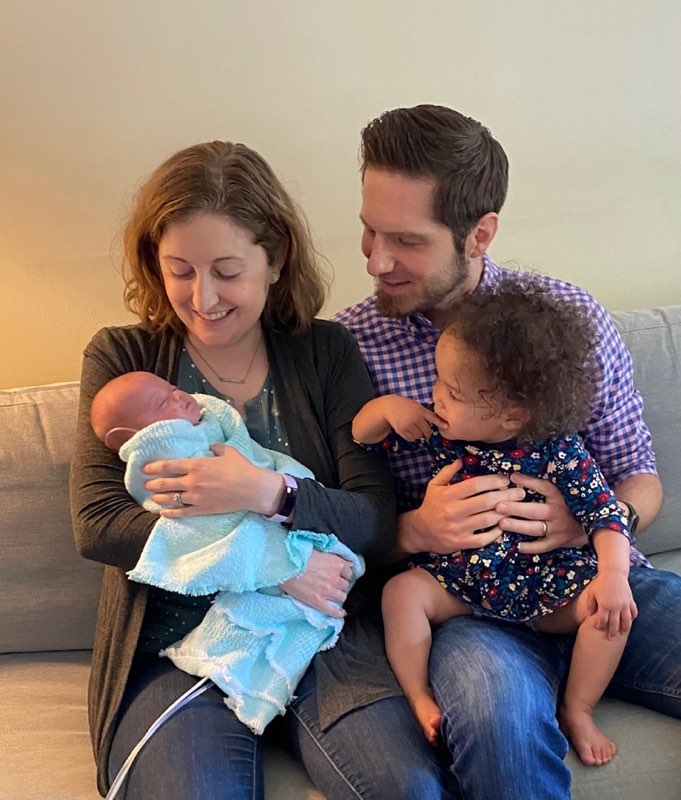 The Lloyd Family
I spent a year right out of grad school as a chaplain in a NICU at Children's Healthcare of Atlanta. We'd joke at that hospital if something happens one in a million times then you'll see three cases of it in Atlanta. I learned a lot in my time there. On days I was really tired or grieving I'd talk to my husband, Trent, about the future and say, "when our future children are in the NICU..." and he'd reasonably correct me saying, "IF our children are in the NICU, Katie, IF." I ended up being more correct than I realized. Our daughter joined out family via adoption. We got a call on a Thursday night that we had been matched with her, and she was already born. We met Eliza the next day, which was her 8th day in the NICU and brought her home the day after that. She was born at 33 weeks and was 4 lbs 2 oz at birth when we brought her home. We did not truly experience the NICU with her, but we did experience what it was to raise a preemie and worry about weight gain and germs. Eliza started off feisty from the beginning with such a short NICU stay and came home on no medication and needing no specialists. We were only starting to exit our own preemie quarantine when the pandemic started, so we were early adaptors on the whole "staying home thing." It took us 5 years to get pregnant with James Ellis, and we ultimately succeeded through the help of IVF. I kept thinking that getting pregnant was going to be the hardest part, and now it would hopefully be smooth sailing. We joked when I was pregnant with him that we might learn about what it was like to have a full-term baby and wondered what we'd do if he weighed 8 lbs. Instead, what started as a normal 28 week appointment, ended up with me being diagnosed with preeclampsia and asked to come back in the next day to be checked again. I was hoping I might be able to be monitored at home, but instead things escalated quickly. I was hospitalized at 28 weeks and 1 day with severe preeclampsia and IUGR, and James Ellis was born 3 days later via emergency C-section at 2 lbs 3.8 oz. I was able to see him for a moment before he was taken to the NICU. Trent was going back and forth between the two of us while I was recovering, since due to Covid protocol, no other family members were allowed in to visit. While I was so thankful that James Ellis was okay, it was incredibly discouraging to wait 5 years to get pregnant and only make it through 2/3 of the pregnancy. I did not know before all of this that doing IVF put me at a higher risk for preeclampsia. James Ellis went on to spend 66 days in the NICU as he grew and gained strength. He was cared for by the most wonderful nurses, doctors, and therapists at Norton's Women's and Children's Hospital. We were so thankful to live near the hospital, but struggled with balancing time between our daughter at home and our son in the NICU. It was so surreal that for the first 66 days of his life, none of our family got to meet him; instead they saw him through pictures and the NICU cam. He wasn't actually real to Eliza, who was only 18 months old when he was born, until he came home. James Ellis ultimately proved to be better at eating than breathing so he came home on oxygen but thankfully was able to wean off all oxygen after he was home for a few months. Eliza is now a delightfully spunky two year old and James Ellis is 8 months old and is working on catching up on growth and motor skills but doing beautifully. We are so thankful for the incredible care we received from my awesome midwife who noticed my symptoms before I did and for the NICU staff who took such good care of both of our children. It is scary to think back on how quickly my symptoms escalated and how I did not truly feel bad until I was already hospitalized. I feel like a living reminder of the importance of going to regular check-ups. Our hope in sharing our story is both to share our gratitude for the incredible care we received and to join March of Dimes in raising awareness and funds so that all mothers and babies receive the screening, care, and support they need. We are so thankful that there are NICUs and hope we can play our part in less babies needing them. We'd love for you to join us in that goal.
THANK YOU TO OUR PARTNERS
Thank you to our local sponsors
Silver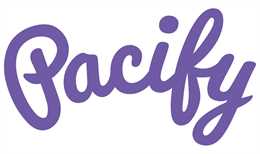 Bronze
Beltline ElectricClark Memorial HealthAnthem Blue Cross and Blue Shield
Become a partner