MOMS AND BABIES NEED YOU NOW MORE THAN EVER
---
Metro Phoenix StepUp

Wesley Bolin Plaza
1700 W. Washington St. , Phoenix, AZ 85007
---
Date: Saturday, May 08, 2021 8:00 AM
Important Update
Our March for Babies celebration is still on, but it looks a little different! We are rapidly preparing for a new, virtualized event that will be fun and engaging for everyone. This change in format aligns with the newly released CDC guidance for large events, to help ensure the safety and health of our participants. More details on our new format to come soon!
THE MONEY YOU RAISE MAKES AN IMPACT
March for Babies Phoenix, is a walk event that dates back to the early 1970's and is part of over 200 events across the nation. It is a 2.3 mile march around the State Capitol area that includes a baby zone, fun zone, food, entertainment, super hero sprints for the kids along with sponsor booths in a festival setting.
March of Dimes has been at the forefront of the fight for health equity for decades by championing policies, building awareness of the issues, funding research and providing programs and resources to help achieve parity in maternal and child health.
Your participation raises critical funds to support all of these areas for the health of all mom's and babies. At March for Babies we come together to empower, honor and advocate for mom's, families and babies everywhere!
Thank you for joining our community because we can't do it without you!
---
EVENT PROGRESS* - Raised: $7,383 *(As of Tuesday, Dec 1, 2020)
Raised: $7,383
Top family teams
2
AZ Advocates for Healthy Moms & Strong Babies
$80
*The total amount displayed reflects the amount on the team or personal fundraising progress bar. If the progress bar is not displayed on the team or personal page, the team/person won't be displayed on the leaderboard. Leaderboard totals reflect cash and checks marked "received" on the online sponsor form as well as credit card and PayPal donations. Team captains can enter as cash and mark "received" any money raised through promotions, such as bake sales and casual days and any sponsorship money paid to the March of Dimes, on their team's online form. Record all donations on your online sponsor form before you turn in cash and checks to the March of Dimes!
---
Arizona Ambassador Family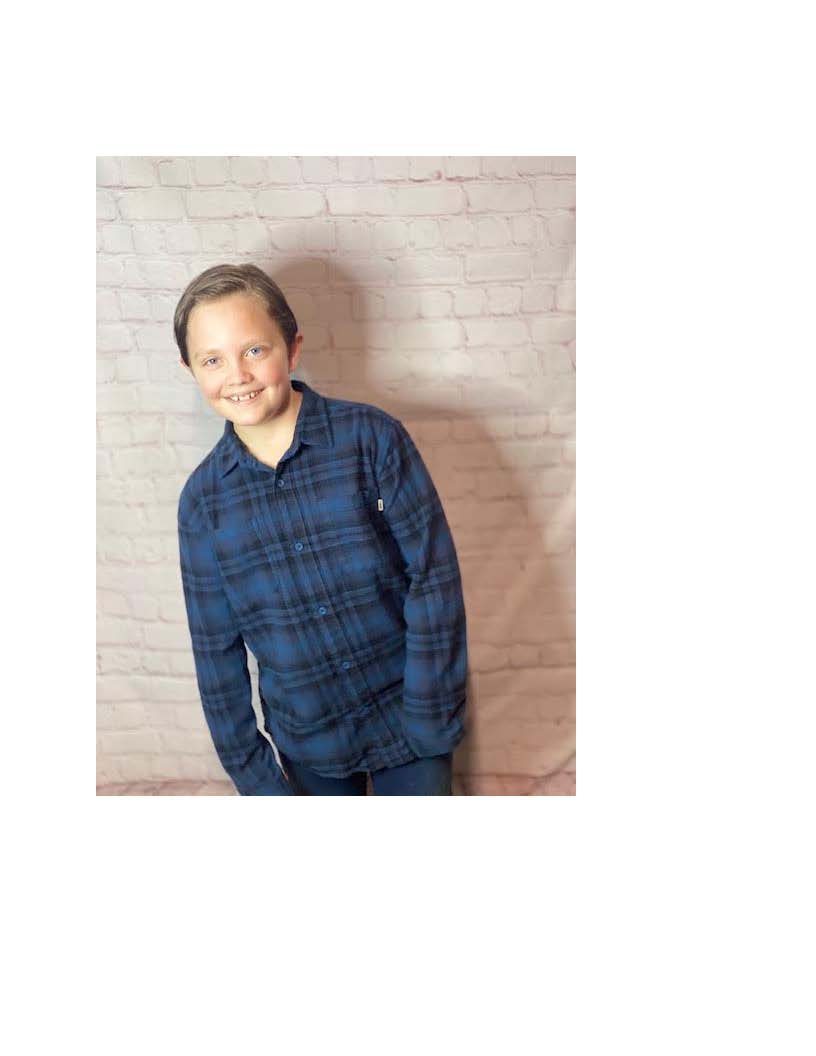 Luke Lubbering and his family
Too many families have babies that are born too soon…….1 in 10 babies are born prematurely in Arizona and Luke Lubbering and his identical twin brother, Logan are two of those. Luke and Logan's mom was diagnosed with Polyhydramnios leading to Twin to Twin Transfusion Syndrome (TTTS). TTTS is a rare disease that only affects identical twins. The twin boys shared a placenta and TTTS is a disease of the placenta so what happens to one baby affects both of the twins. Luke was born first weighing two pounds. His brother, Logan was born one minute later weighing 10.9 ounces. During this time there was no medical equipment small enough to assist Logan. His parents were told that his lungs could explode if he was intubated. Logan lived for 1 hour and 23 minutes while Luke spent 66 days in the NICU fighting for his life. Luke is now ten years old and since the day he was born he has exhibited his strong will to live. He and his family have become very passionate for volunteering and fundraising for March of Dimes/March for Babies to show their gratitude for all of the years of scientific research, medical advancements and support for families. Please join them for March for Babies Phoenix 2021.
Thank you to our National Partners
Thank you to our local sponsors
Bronze
Become a partner