MARCH FOR BABIES:
A MOTHER OF A MOVEMENT™
---
Triangle

Perimeter Park
3005 Carrington Mill Blvd , Morrisville, NC 27560
---
Date: Saturday, April 23, 2022 10:00 AM
Date:
April 23, 2022
Event Time: 10:00 AM
Registration Time: 9:00AM
Location:
3005 Carrington Mill Blvd , Morrisville, NC 27560
Perimeter Park
Important Update
Our March for Babies celebration is still on, but it looks a little different! We are rapidly preparing for a new, virtualized event that will be fun and engaging for everyone. This change in format aligns with the newly released CDC guidance for large events, to help ensure the safety and health of our participants. More details on our new format to come soon!
Join the movement!
This year, March for Babies: A Mother of a Movement™ has a bold new vision. More than just a walk, it's your entry into making a visible difference in your community now and for generations to come.
By participating in March for Babies, you're lifting up communities for health equity, opening the door for all moms to have access to care and protecting the health of families by pushing for their rights. It's no small feat—it's a mother of a movement!
Start or join an existing team today, create an online fundraising page and let everyone know that you're helping to make America a more equitable place and ensure that every mom and baby is healthy.
---
EXPERIENCE PROGRESS* $223,094 RAISED (As of Monday, Aug 15, 2022)
Raised: $223,094
Top fundraisers
1
Jennifer Lumpkin
$12,184
3
Jeff & Heather Sebastianelli
$6,176
Top family teams
2
Roman and Sophia's Warriors
$6,176
3
Individual - Triangle
$5,497
Company, School & Org Teams
1
Alpha Phi Alpha - Phi Lambda
$20,678
2
WakeMed for Babies
$16,777
3
Zeta Phi Beta - Gamma Upsilon Zeta
$8,800
4
Zeta Phi Beta - Sigma Rho Zeta
$8,769
5
Duke PRMO-Global
$8,398
*The total amount displayed reflects the amount on the team or personal fundraising progress bar. If the progress bar is not displayed on the team or personal page, the team/person won't be displayed on the leaderboard. Leaderboard totals reflect cash and checks marked "received" on the online sponsor form as well as credit card and PayPal donations. Team captains can enter as cash and mark "received" any money raised through promotions, such as bake sales and casual days and any sponsorship money paid to the March of Dimes, on their team's online form. Record all donations on your online sponsor form before you turn in cash and checks to the March of Dimes!
---
Triangle Ambassador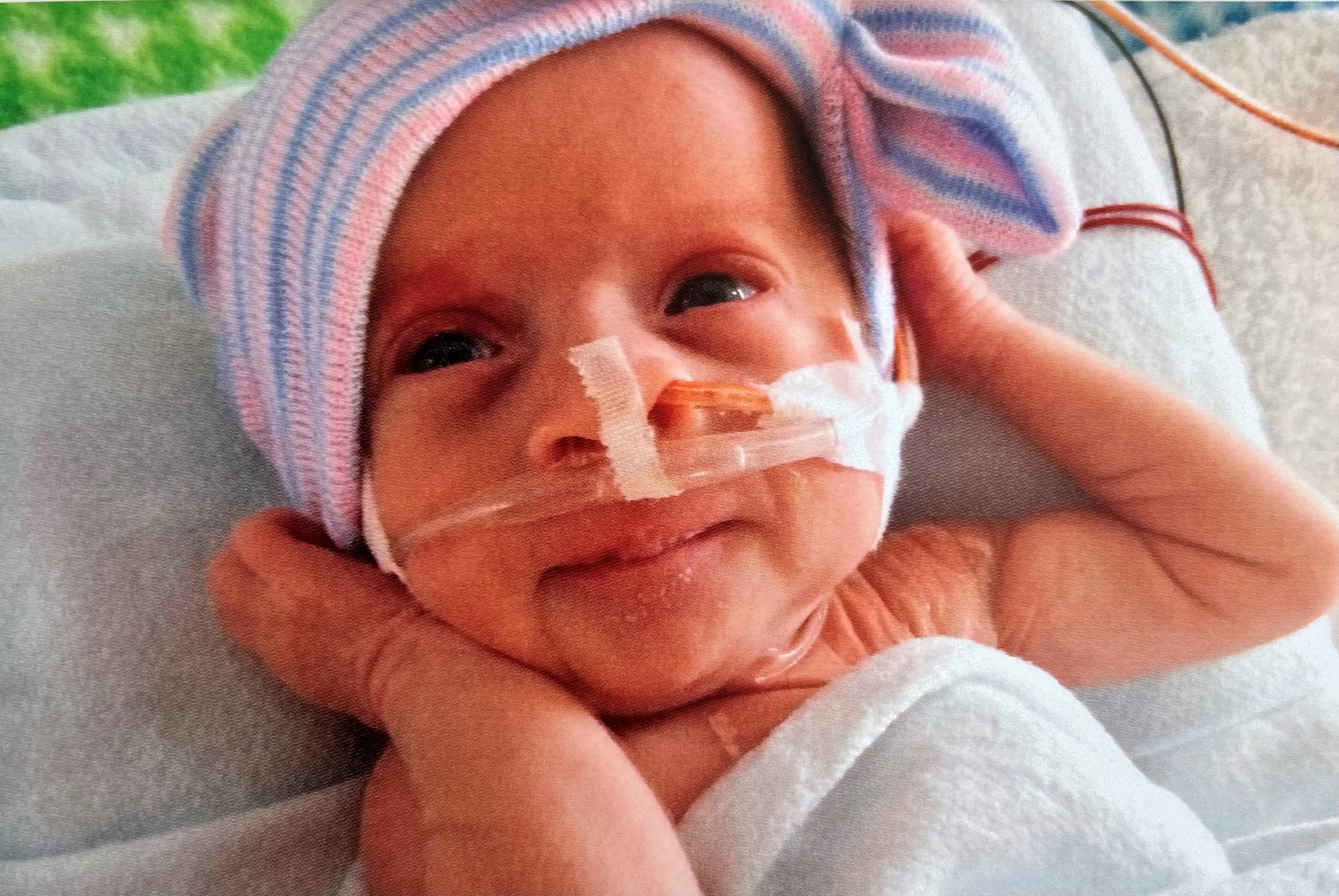 Kiera Morse
Our daughter Kiera arrived early seven years ago and changed our lives forever. She was perfect, but needed help. Her early arrival brought special attention from the most incredible people we'll ever know. Kiera had her first surgery the day after she was born and had many more over her 99 day stay in the WakeMed NICU. She had congenital disorders called esophageal atresia and two tracheal fistulas. This was all foreign and terrifying to my wife, Jackie, and me. It meant she would not survive without many careful surgical interventions and focused care while she grew and healed. We prayed and hoped and begged we'd be able to celebrate birthdays someday so hers are always extra special. Kiera has made us proud and happy every day since. She's now a loving, creative, and brave big sister and friend. Many babies are born early for a wide variety of reasons and their needs vary upon arrival. March of Dimes is a cause supported by some of the bravest, smartest, and kindest members of the community we came to know during Kiera's first few months. We also support the March of Dimes because of the experience we now feel fortunate to have endured. Our family is participating and we would appreciate your support to reach our fundraising goal on the incredible WakeMed team.