MARCH FOR BABIES:
A MOTHER OF A MOVEMENT™
---
Western Washington

Woodland Park Zoo
5500 Phinney Ave N , Seattle, WA 98103
---
Date: Saturday, May 14, 2022 9:00 AM
Date:
May 14, 2022
Event Time: 09:00 AM
Registration Time: 8:00AM
Location:
5500 Phinney Ave N , Seattle, WA 98103
Woodland Park Zoo
Important Update
Our March for Babies celebration is still on, but it looks a little different! We are rapidly preparing for a new, virtualized event that will be fun and engaging for everyone. This change in format aligns with the newly released CDC guidance for large events, to help ensure the safety and health of our participants. More details on our new format to come soon!
By participating in March for Babies, you're lifting up communities for health equity, opening the door for all moms to have access to care and protecting the health of families by pushing for their rights. It's no small feat—it's a mother of a movement!
Start or join an existing team today, create an online fundraising page and let everyone know that you're helping to make America a more equitable place and ensure that every mom and baby is healthy.
WHAT TO EXPECT ON WALK DAY:
Gates will open at the West Entrance of the zoo at 8am. The Super Hero Sprint will start at 8:30am. The program will start at 8:50am and the walk will start directly after the program. Afterwards we encourage all our participants to stay and enjoy the zoo! March for Babies town will close around 10:30am.
We encourage everyone to register online for the event so you can get the most up to date information, but understand if children are not registered (but we absolutely want to see them!) Admission to the zoo is included with your participation in March for Babies (if you have an annual membership, please show that at the gate when you arrive).
There is a FAQ sheet at the bottom of this page with more information about walk day. If you have questions about the walk, we're here to help! Reach out to Kristen Miller at [email protected] or 206-496-8645.
---
EXPERIENCE PROGRESS* $211,580 RAISED (As of Monday, Aug 15, 2022)
Raised: $211,580
Top family teams
5
Mighty Mae & Friends
$3,966
Company, School & Org Teams
1
Team KeyBank - Washington
$15,589
2
Swedish - Wee Care
$7,927
3
Individual Walkers - GPS
$6,342
4
Swedish Issaquah
$5,413
*The total amount displayed reflects the amount on the team or personal fundraising progress bar. If the progress bar is not displayed on the team or personal page, the team/person won't be displayed on the leaderboard. Leaderboard totals reflect cash and checks marked "received" on the online sponsor form as well as credit card and PayPal donations. Team captains can enter as cash and mark "received" any money raised through promotions, such as bake sales and casual days and any sponsorship money paid to the March of Dimes, on their team's online form. Record all donations on your online sponsor form before you turn in cash and checks to the March of Dimes!
---
The Thorne Family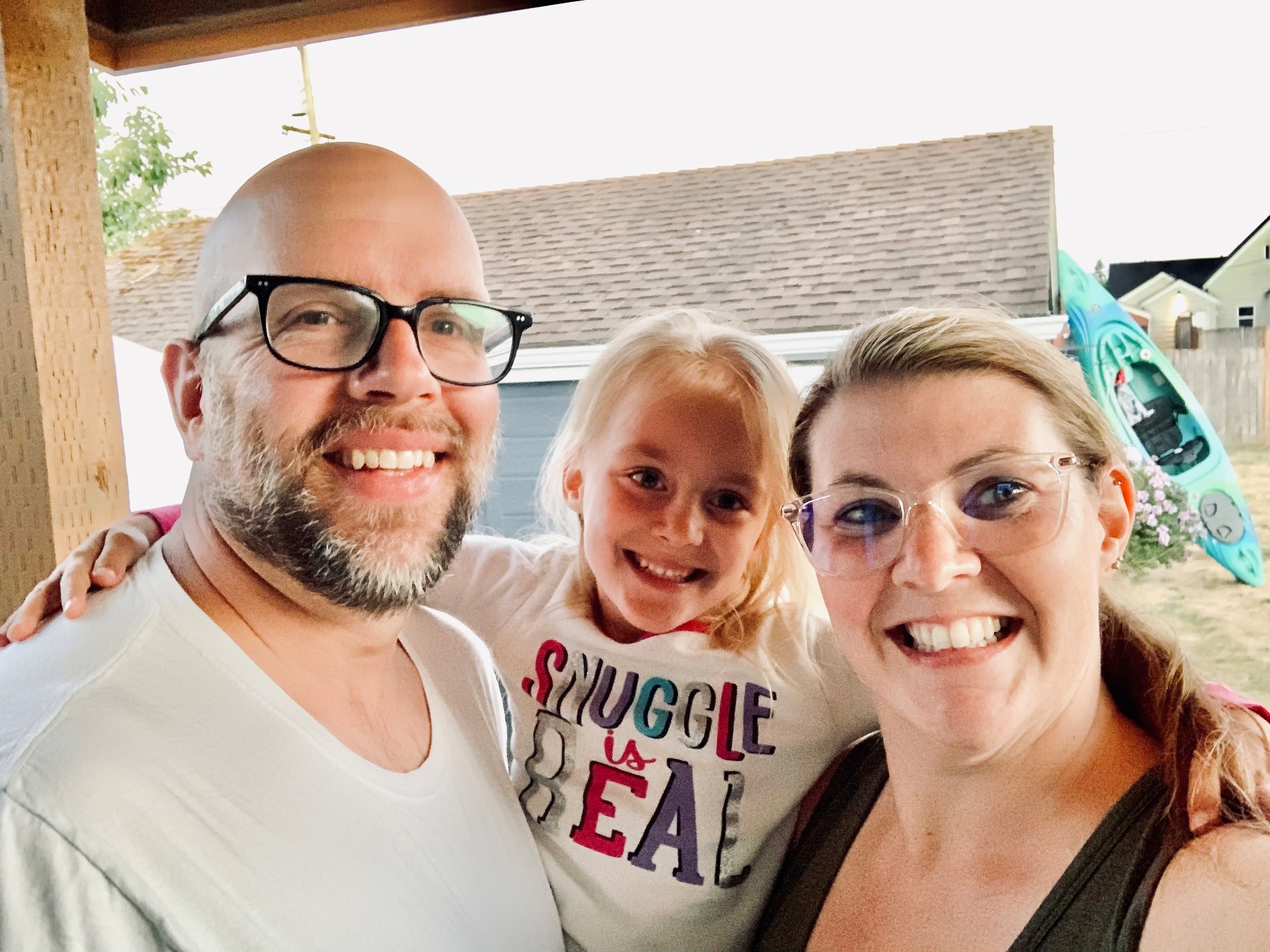 Small But Mighty Little Fighters
"I delivered our twins via emergency c-section on Saturday, February 27th, 2016 at 24 weeks and 5 days due to my developing HELLP (Hemolysis Elevated Liver enzymes Low platelet count). Gunner Foxe was 1lb 0.09oz and 10.5 inches long. While Onalee Lorraine was 1lb 3.8oz and 11.8 inches long. Both small but mighty little fighters. Gunner had many health issues and we are grateful for the wonderful 34 days he got to be with us before passing in my arms on March 31st. Onalee was in the NICU for 134 days total coming home on July 5th. She came home with a g-tube; which was then removed in January of 2017. Today Onalee is in Kindergarten and thriving as one of the top in her class. She is very caring, sweet, and stubborn. We are so proud of how much she has overcome." – Amy Thorne, mom