MARCH FOR BABIES:
A MOTHER OF A MOVEMENT™
---
Hawaii

Kakaako Waterfront Park - Makai
102 Ohe Street , Honolulu, HI 96813
---
Date: Saturday, May 06, 2023 8:30 AM
Date:
May 06, 2023
Event Time: 08:30 AM
Registration Time: 7:00AM
Location:
102 Ohe Street , Honolulu, HI 96813
Kakaako Waterfront Park - Makai
Important Update
Our March for Babies celebration is still on, but it looks a little different! We are rapidly preparing for a new, virtualized event that will be fun and engaging for everyone. This change in format aligns with the newly released CDC guidance for large events, to help ensure the safety and health of our participants. More details on our new format to come soon!
Join us for the March for Babies: A Mother of a Movement Walk
We invite you to join us for the 53rd March for Babies: A Mother of a Movement event on Saturday, May 6, 2023.
March of Dimes leads the fight in ending preventable maternal health risks and death as well as ending preventable preterm birth and infant death. We imagine a world where every mom & baby is healthy regardless of wealth, race, gender, or geography. For over 50 years, as the largest fundraiser for March of Dimes, nationally, we have brought together thousands of people across the islands to support our mission, to fight for our moms & babies, and this year we are asking you to join us again.
Join our March for Babies Co-Chairs, AlohaCare, CEO Francoise Culley-Trotman and Bank of Hawaii, Senior Vice President Agatha Viernes-LeGros with their leadership team, in supporting our moms & babies in Hawai`i.
Your Fundraising Supports:
Prenatal tools and resources for moms-to-be.
Virtual prenatal programs to support our NICU Family Support Program.
Educational services and training for our NICU families and hospital staff.
Bereavement support to families in need during difficult and challenging times.
Necessary supplies for our NICU families.
Ways to Support:
Register & create a team or join an existing team.
Recruit family and friends to join in with you on this opportunity & set fun challenges.
Create an online fundraising page and share with your family & friends on social media.
Make a donation and ask your family & friends to match it.
Share your story using #MarchforBabies2023 #MFBAMotherofaMovement2023
Individuals that raise over $1,000, will be invited to join our Circle of Champions, which include day of event recognition & incentives. We invite you to join us in this opportunity to walk & raise money for an amazing cause, because without supporters like you, the work we do would not be possible.
Together, with your help, we can continue to give all families in Hawai`i a healthy start, join us TODAY!
As a fun addition to this year's walk we will have food trucks on-site. And for every purchase, a portion of the proceeds will go back to the March of Dimes to continue our fight for the health of mothers and babies.
Kona Ice
HI Cravings
Lion Coffee Mobile Cafe
Paddy Waggon
Simply Ono
So Fat Catering
---
EXPERIENCE PROGRESS* $113,584 RAISED (As of Friday, Dec 8, 2023)
Raised: $113,584
Top fundraisers
1
Cristina Grimmer
$3,250
3
Wilcox Medical Center Med Surg and Mother Baby Care Units
$2,698
Top family teams
2
Kaiser Babies Oahu
$2,597
3
Candice Hearts of Dimes
$1,669
4
Viernes-LeGros Ohana
$713
Company, School & Org
1
ALOHACARE - HAWAII
$6,481
2
KAISER PERMANENTE - HI
$5,532
3
HAWAII PACIFIC HEALTH
$5,468
4
THE HOWARD HUGHES CORPORATION
$3,000
*The total amount displayed reflects the amount on the team or personal fundraising progress bar. If the progress bar is not displayed on the team or personal page, the team/person won't be displayed on the leaderboard. Leaderboard totals reflect cash and checks marked "received" on the online sponsor form as well as credit card and PayPal donations. Team captains can enter as cash and mark "received" any money raised through promotions, such as bake sales and casual days and any sponsorship money paid to the March of Dimes, on their team's online form. Record all donations on your online sponsor form before you turn in cash and checks to the March of Dimes!
---
2023 March for Babies Ambassador Family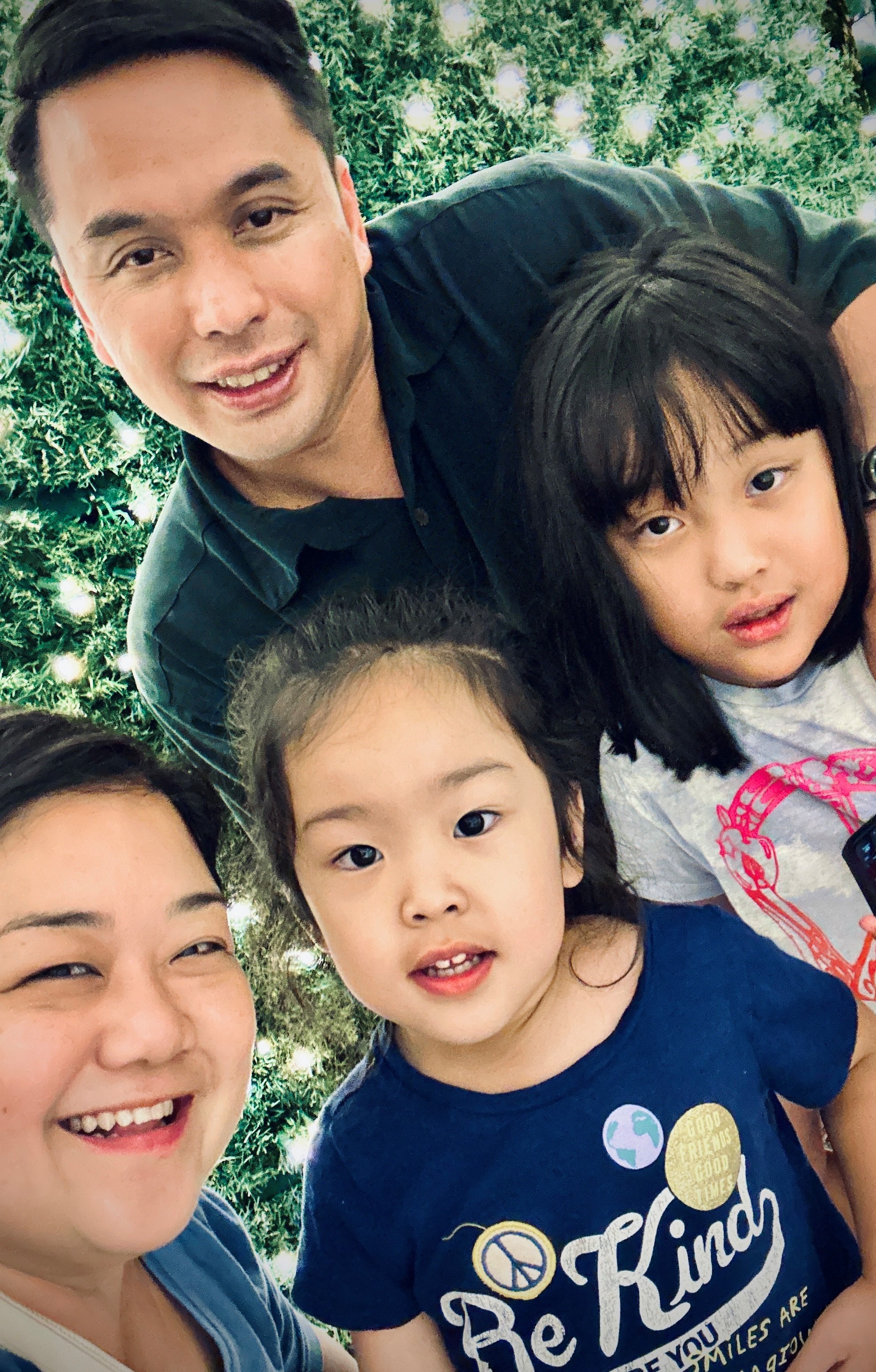 Lum Family
Lambert & Jeannie Lum were excited to start a family and become first-time parents. What they didn't expect, was having 2 daughters, Eliana Jean & Lauren Anne, who were both born premature. In 2015, at 28 weeks, Eliana Jean was born at 2lbs. Unsure of what to expect having a premature baby, they relied on their village, family, hospital staff, and volunteers for almost 2 months while at Kapiolani Medical Center for Women and Children. Embracing the unknown again, their 2nd child, Lauren Anne was born at 32 weeks at 5lbs. This time, both parents were better prepared and more educated to care for Lauren Anne. Thankfully, Lauren's stay was much shorter. In 2 weeks, the family was able to bring Lauren Anne home to now a family of 4 under one roof. As a NICU family, they remember being visited by the "Purple People" and asked to join in on activities with other families. Through these activities, they were able to connect and meet other parents. Today, they wish to give other parents and families HOPE. Hope for whatever they are facing and hope for what they could possible face. Sharing their story to help families and babies live strong & healthy lives.