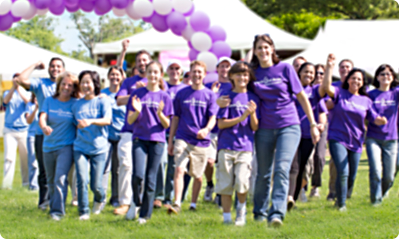 Beaumont
Raised to date
$72,904.84
Help us reach our goal:
$225,000.00
Date: Saturday, April 25, 2015
Registration time:
12:00PM
The Great Lawn
700 Crockett Street

Beaumont, TX 77701
(409) 835-7606 | TX652@marchofdimes.org
Online fundraising will end on Saturday, July 25, 2015! Please be sure to get in those last minute online donations for the babies of Southeast Texas!
More
►
Available documents for this event:
Make a donation
Every family deserves to celebrate the birth of a healthy baby.
Help make that happen by supporting a fundraiser or team!
Event progress *
(As of Tuesday, June 30, 2015)
Top non-family teams
CHRISTUS Hospital St. Elizabeth & St. Mary
American Valve & Hydrant (B)
Top individual fundraisers
Hurtado Miracle Munchkins
*
The total amount displayed reflects the amount on the team or personal fundraising progress bar. If the progress bar is not displayed on the team or personal page, the team/person won't be displayed on the leaderboard. Leaderboard totals reflect cash and checks marked "received" on the online sponsor form as well as credit card and PayPal donations. Team captains can enter as cash and mark "received" any money raised through promotions, such as bake sales and casual days and any sponsorship money paid to the March of Dimes, on their team's online form. Record all donations on your online sponsor form before you turn in cash and checks to the March of Dimes!
Incentives
$200.00
- March for Babies T-shirt
$350.00
- $15 Macy's or Kmart Gift Card and T-shirt
$500.00
- $25 Macy's or Kmart Gift Card and T-shirt
Our ambassador
Reese Avry Havens was born 7 weeks premature weighing 5 lb. and 11 oz, and she was only 17.5 inches long. Reese was rushed to Texas Children's Hospital where she was in intensive care for four weeks. She was diagnosed with Hydrops Fetalis -- a condition where there is fluid in more than two places within the body. Even worse for Reese, she had fluid in three places. Thanks to Reese's fight to survive, the support of the March of Dimes, and the amazing medical team at Texas Children's Hospital, today Reese is a healthy and happy 1 year old. We are happy to have Reese and her parents, Kori & Russell Havens of Silsbee, Texas, serve as our 2015 Ambassadors for Southeast Texas.
Thanks to our national sponsors:
Thanks to our local sponsors: