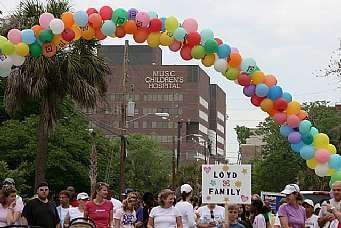 some of our TEAM MUSC walkers


Message from the Team Captain
Thanks for your help in the fight to save babies!!!


The mission of March of Dimes is to improve the health of babies by preventing birth defects, premature birth and infant mortality.

Funds raised in March for Babies support research and programs that help moms have full-term pregnancies and babies begin healthy lives. And they will be used to bring comfort and information to families with a baby in newborn intensive care.

Team Roster
Click on a team member's name to visit their personal page.