My Team's Event
Portland
April 30, 2016
Rose Quarter Commons
1 N Center Court Street
Portland, OR 97227




Walk Distance: 6.2 miles
Registration Time: 7:30 AM
Start Time: 9:00 AM
Chapter: Metro Division
Phone: (503) 222-9434
Learn More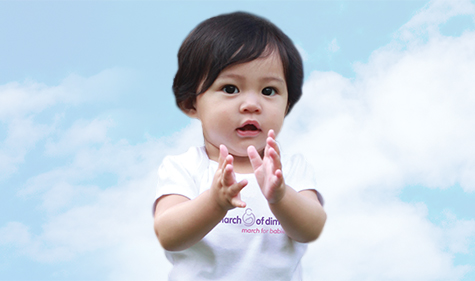 Where Healing, Teaching & Discovery Come Together


Message from the Team Captain
Each year, more than 5,000 babies in Oregon and southwest Washington are born too soon.
Want to help? Join Team OHSU/Doernbecher.
OHSU has joined thousands of teams across the country that support the March of Dimes' March for Babies. Participation in the March for Babies 3k family walk or 10k walk helps fund programs and research to prevent premature birth, birth defects and other serious problems.
In 2013 alone, the March of Dimes donated more than $270,000 to OHSU in research grant funding. They also help us maintain services like the March of Dimes NICU Family Support Program in the Doernbecher Neonatal Care Center. Now in its 10th year, the program provides emotional support, education and activities to families with a child in the NICU.
Select the light blue "Join This Team" box and help babies begin healthy lives!

The mission of March of Dimes is to improve the health of babies by preventing birth defects, premature birth and infant mortality.

Funds raised in March for Babies support research and programs that help moms have full-term pregnancies and babies begin healthy lives. And they will be used to bring comfort and information to families with a baby in newborn intensive care.