MOMS AND BABIES NEED YOU NOW MORE THAN EVER
---
PORTER CO.

Old Fairgrounds Park
Corner of Evans & Calumet , Valparaiso, IN 46383
---
Date: Sunday, April 26, 2015 10:00 AM
Important Update
Our March for Babies celebration is still on, but it looks a little different! We are rapidly preparing for a new, virtualized event that will be fun and engaging for everyone. This change in format aligns with the newly released CDC guidance for large events, to help ensure the safety and health of our participants. More details on our new format to come soon!
We're getting ready to walk in March for Babies! It promises to be a fun day out with people who share our passion for improving the health of babies. Join family teams, company teams and people walking with friends for a great cause: making a difference for real families right here in our community. Sign up and raise money to help more moms have full-term pregnancies and healthy babies.
---
EVENT PROGRESS* - Raised: $42,388 *(As of Wednesday, Sep 23, 2020)
Raised: $42,388
Top fundraisers
1
Crystal Macchiarella - Poradzisz
$2,578
2
Elizabeth Campbell
$2,050
Top family teams
1
"Our" Little Miracle Gabriella
$7,898
2
Chloe's Walking Buddies
$2,650
Top non-family teams
1
Porter Hospital NICU
$3,875
2
Loving Care 4 Kids - Valparaiso
$2,685
*The total amount displayed reflects the amount on the team or personal fundraising progress bar. If the progress bar is not displayed on the team or personal page, the team/person won't be displayed on the leaderboard. Leaderboard totals reflect cash and checks marked "received" on the online sponsor form as well as credit card and PayPal donations. Team captains can enter as cash and mark "received" any money raised through promotions, such as bake sales and casual days and any sponsorship money paid to the March of Dimes, on their team's online form. Record all donations on your online sponsor form before you turn in cash and checks to the March of Dimes!
---
Our ambassador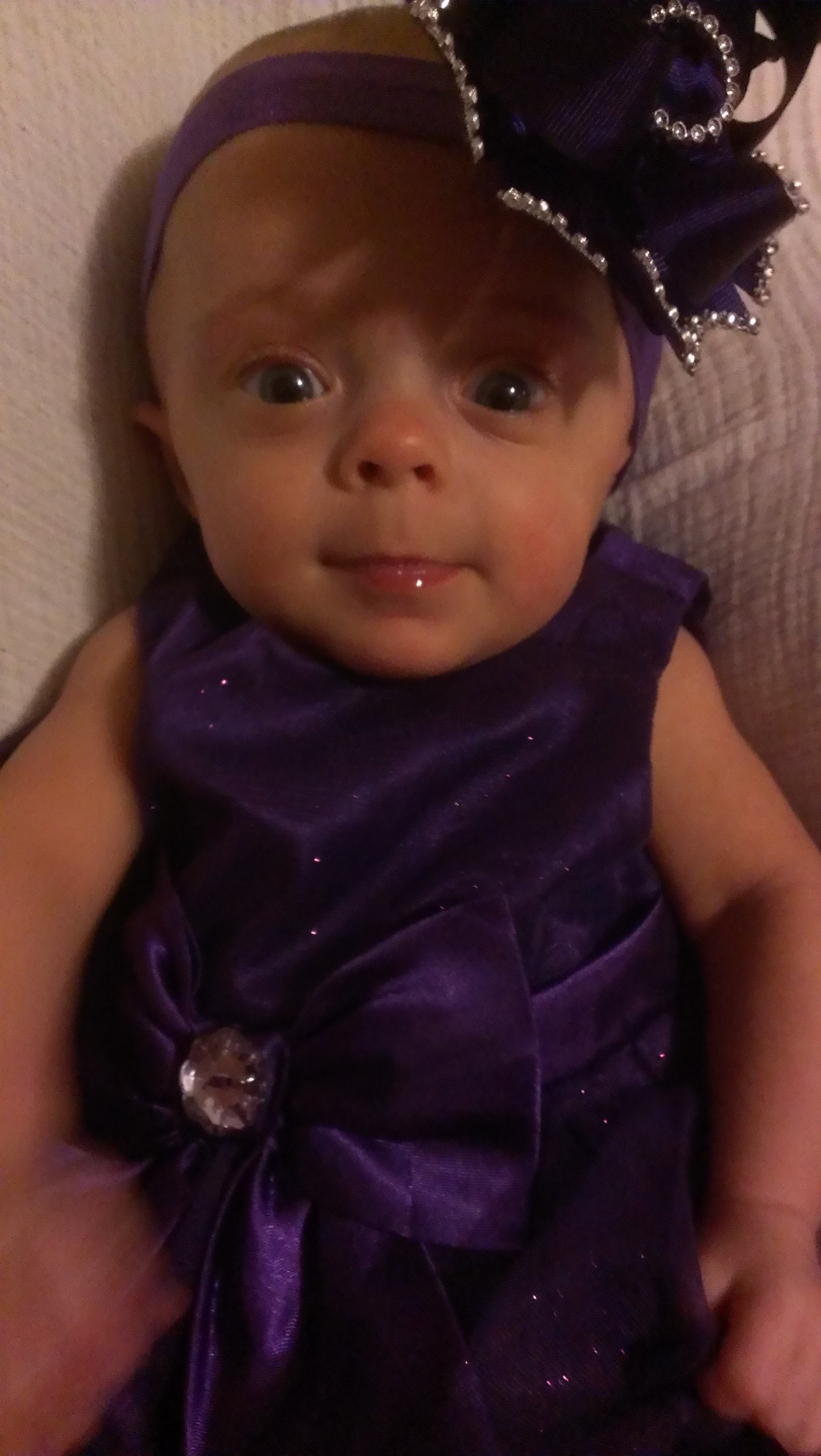 Meet Gabriella
On July 10, 2014, our lives were forever changed. We welcomed into our hearts, 10 weeks early, our daughter Gabriella, a beautiful 1lb 11oz and 12in baby girl. This was not how we imagined this little life entering the world. Our daughter and I were only 6 hours from death, my organs were shutting down and Gabriella was in distress. It wasn't until later that we learned I had undiagnosed preeclampsia and HELLP. After a long 82 days in the NICU, we were finally able to bring our little girl home. Being as sick as she was, it's hard to believe tiny Gabriella had so much fight in her. If it weren't for the Porter Regional NICU Doctors, Nurses, the fast action of my OB/GYN and lifesaving research of the March of Dimes; our outcome would have been completely different. We are thankful that "Our Miracle" is here with us today. Gabriella is serving as the 2015 Porter County Ambassador with her parents, Crystal and Bryan Poradzisz.
---
Rewards
$200
- March for Babies T-shirt
$350
- $15 Macy's or Kmart Gift Card and T-shirt
$500
- $25 Macy's or Kmart Gift Card and T-shirt
$1,000
- $50 Gift Card/Circle of Champions T-shirt/Button
$2,500
- $125 Gift Card/Circle of Champions T-shirt/Button
$5,000
- $250 Gift Card/Circle of Champions T-shirt/Button
$10,000
- $500 Gift Card/Circle of Champions T-shirt/Button
$20,000
- $600 Gift Card/Circle of Champions T-shirt/Button
---