MOMS AND BABIES NEED YOU NOW MORE THAN EVER
---
Springfield

McBride Park
3304 S Cox Ave , Springfield, MO 65807
---
Date: Saturday, May 02, 2015 11:00 AM
Important Update
Our March for Babies celebration is still on, but it looks a little different! We are rapidly preparing for a new, virtualized event that will be fun and engaging for everyone. This change in format aligns with the newly released CDC guidance for large events, to help ensure the safety and health of our participants. More details on our new format to come soon!
Join hundreds of your friends, co-workers, and families as we walk to support the health of all babies! March for Babies is a great event for families with lots of child-friendly activities. Get your team together and sign up today! 2014 Top Family Teams Tiny Boss McKenna Baby Andrew's Crew Penelope's Entourage Heaven & Earth Fear Twins Greenfield FBLA All In For Ollie March of Dimes Board Hunter Losh Baby Bean Beussink 2014 Top Corporate Teams Kmart Fed Ex Express Cox Health Bass Pro Shops Kraft Associated Electric Gold Mountain Communications Fed Ex Trade Networks Macy's CNH Reman Your real reward is knowing that you're helping babies. These incentives are our way to say thank you for your efforts. Raise $1,000 or more and earn membership in the March for Babies Circle of Champions! Raise Receive $200 – March for Babies T-shirt $350 – $15 gift card & T-shirt $500 – $25 gift card & T-shirt CIRCLE OF CHAMPIONS $1,000 – $50 gift card & T-shirt $2,500 – $125 gift card & T-shirt $5,000 – $250 gift card & T-shirt $10,000 – $500 gift card & T-shirt $20,000 – $600 gift card & T-shirt For more information call (417) 315-1777
---
EXPERIENCE PROGRESS* - Raised: $28,293 *(As of Saturday, Jan 16, 2021)
Raised: $28,293
Top fundraisers
2
Shanda Postlewait
$1,001
Top family teams
2
All In for Ollie
$1,235
Top non-family teams
1
Mercy Hospital Springfield
$1,366
*The total amount displayed reflects the amount on the team or personal fundraising progress bar. If the progress bar is not displayed on the team or personal page, the team/person won't be displayed on the leaderboard. Leaderboard totals reflect cash and checks marked "received" on the online sponsor form as well as credit card and PayPal donations. Team captains can enter as cash and mark "received" any money raised through promotions, such as bake sales and casual days and any sponsorship money paid to the March of Dimes, on their team's online form. Record all donations on your online sponsor form before you turn in cash and checks to the March of Dimes!
---
Our ambassador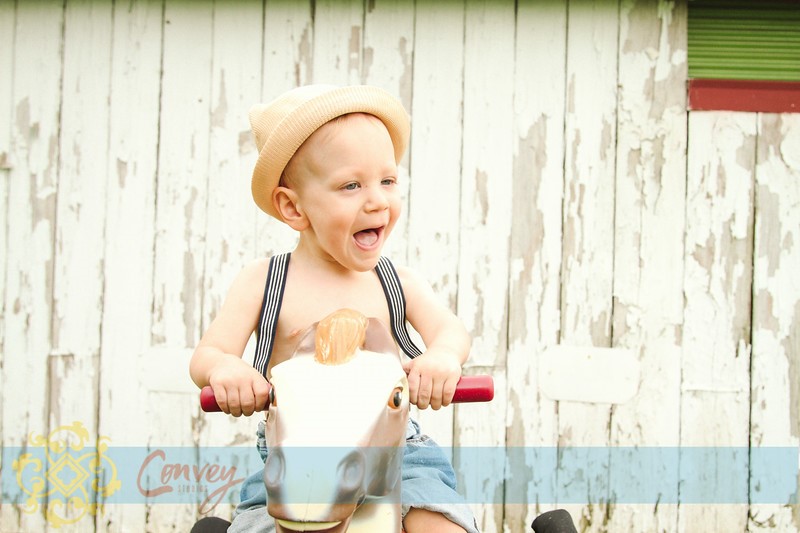 Waylon Jenkins
Waylon is the adopted son of Dan and Lindsey Jenkins. He was born 17 weeks early (at 23 weeks gestation), weighing just 1 pound, 3 ounces. He surprised everyone by taking a breath on his own, and was immediately intubated and rushed to the neonatal intensive care unit (NICU) to be given a chance at life. Statistically that chance was around 3.5%. In the NICU he met,and was cared for, by a passionate and loving nurse who would one day become his mom. Lindsey became Waylon's primary nurse when he was just two days old. She knew he had a long road ahead of him and would need a lot of nurturing and consistent care to survive. She never imagined that the long and exhausting hours she spent fighting for her patient's life would ultimately be time spent saving the life of her own son. Waylon's lungs were so tiny and fragile that he could not effectively breathe on his own. He received two doses of surfactant and was on a ventilator for the first 45 days of his life. During his stay in the NICU he was treated for apnea of prematurity, chronic lung disease, pneumonia, thrombocytopenia, osteopenia, retinopathy of prematurity, gastroesophageal reflux (GER), anemia, hyperbilirubinemia, hyperglycemia and questionable seizure activity. Waylon received multiple blood, platelet and plasma transfusions and several courses of antibiotics to treat multiple different infections. Against all odds, Waylon grew healthier and stronger each day and was eventually graduated into baby clothes and an open crib. Lindsey spent most of those later days caring for Waylon by snuggling him in a rocker, reading to him and teaching him how to drink from a bottle. He spent a total of 133 days in the NICU. On day 123 he became a child of the state and the process of foster placement began. On December 22, 2012 Dan and Lindsey were surprised to learn they had been granted kinship placement because Lindsey had been Waylon's primary caregiver during his time in the NICU. Six days later he went home with Dan and Lindsey and was officially adopted by them on National Adoption Day, November 22, 2013. Waylon is now two years old and is full of life! He is walking, talking and is developmentally on track. He loves to read books, watch Elmo and play and giggle with his best friend - his little sister Jolene. Dan and Lindsey are forever grateful for the expertise of the Neonatologists, the loving care of the NICU staff and the March of Dimes research that saved Waylon's life. According to Lindsey, "The March of Dimes gave our son the breath of life. Without the surfactant treatments developed by the March of Dimes, his tiny lungs would not have had the ability to sustain life - even on life support!" The couple knows that without the NICU staff and the March of Dimes they would never have been given the chance to meet Waylon, let alone call him their son. The experience "has opened our eyes to the incredible impact the March of Dimes has on saving the lives of premature babies and educating mothers and the community on maintaining a healthy pregnancy and preventing premature birth."