MARCH FOR BABIES:
A MOTHER OF A MOVEMENT™
---
Milwaukee StepUp

Hart Park
7201 West State Street , Wauwatosa, WI 53213
---
Date: Saturday, June 11, 2022 10:00 AM
Date:
June 11, 2022
Event Time: 10:00 AM
Registration Time: 9:00AM
Location:
7201 West State Street , Wauwatosa, WI 53213
Hart Park
Important Update
Our March for Babies celebration is still on, but it looks a little different! We are rapidly preparing for a new, virtualized event that will be fun and engaging for everyone. This change in format aligns with the newly released CDC guidance for large events, to help ensure the safety and health of our participants. More details on our new format to come soon!
THE MONEY YOU RAISE MAKES AN IMPACT
By joining March for Babies Step Up! you are helping moms and babies across the country, during a time when it's needed most. Thanks to you we are adding new programs and resources to help families during the COVID-19 crisis and beyond.
Your fundraising supports:
Our NICU Family Support Program at Children's Wisconsin and beyond
Our Stork's Nest Partnership with the Zeta Phi Betas in 5 locations throughout Milwaukee
Our Supportive Pregnancy Care Center at Froedtert & the Medical College of WI
The advocacy work and lobby day to support Increasing access to care and dismantling racism
Virtual prenatal programs for moms-to-be including COVID-19 interventions and support for moms and babies
Educational programs, including live Facebook panel discussions, to get info into hands of moms and families
Necessary supplies for expectant mothers including blood pressure cuffs and masks and so much more!
And don't forget - March of Dimes is here to serve as a resource for you, providing the latest information on COVID-19 on our webpage. You can also learn about our newly launched COVID-19 Intervention and Support Fund to ensure families stay informed about COVID-19, and that interventions are developed with moms and babies top of mind and then distributed so everyone across our country has access.
ABOUT THE LOCAL EVENT
Our Staff is so excited to share with you that we will be hosting our March for Babies event in person!
Register or Join a team above and join A Mother of A Movement. We look forward to seeing you in person and celebrating together again!
---
EXPERIENCE PROGRESS* $176,944 RAISED (As of Sunday, Oct 2, 2022)
Raised: $176,944
Top fundraisers
3
Mary Beth Hughes
$5,000
Top family teams
1
Tyler's Team - Fox Cities Walk
$9,788
3
Happy To Be Here
$4,705
4
Greta Forte Gintoft
$3,903
Company, School & Org Teams
1
Team iCare for Healthy Babies
$7,314
2
F&MCW - Maternal Fetal Medicine
$5,734
3
GE Healthcare - Milwaukee
$5,545
4
Green Bay Packaging
$4,054
*The total amount displayed reflects the amount on the team or personal fundraising progress bar. If the progress bar is not displayed on the team or personal page, the team/person won't be displayed on the leaderboard. Leaderboard totals reflect cash and checks marked "received" on the online sponsor form as well as credit card and PayPal donations. Team captains can enter as cash and mark "received" any money raised through promotions, such as bake sales and casual days and any sponsorship money paid to the March of Dimes, on their team's online form. Record all donations on your online sponsor form before you turn in cash and checks to the March of Dimes!
---
2022 MKE Ambassador Family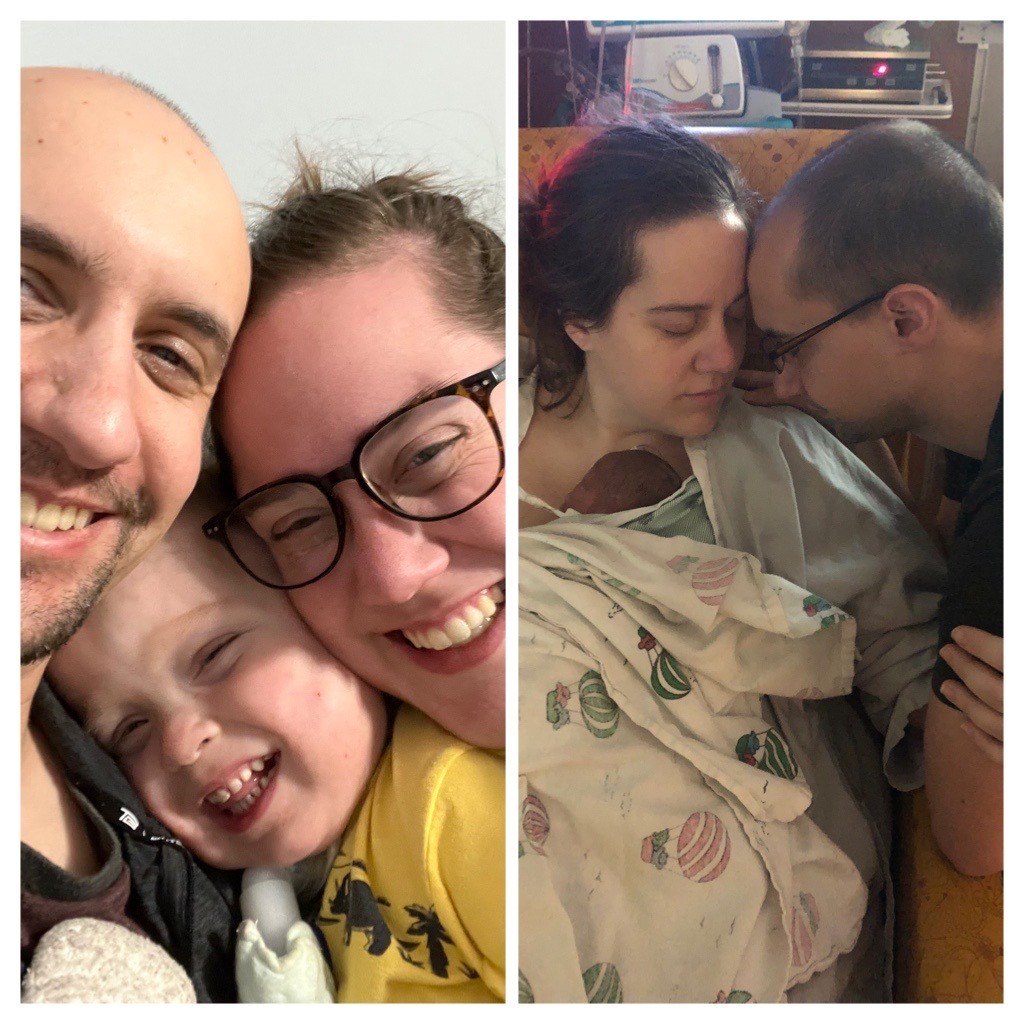 From Not Viable and Too Risky to Now
The Beres family's journey began in an unsuspecting, yet unusually quiet ultrasound room. Laura and Jon arrived at their appointment excited to find out their baby's gender, only to leave in shock and grief with the news that there was no amniotic fluid—increasing the risk for miscarriage, preterm birth, birth defects or stillbirth. It turned out Laura's amniotic sac had ruptured three weeks earlier, around 16 weeks. She and Jon were told that their best option was to terminate the pregnancy, but they decided to do whatever it took to continue the pregnancy safely. Laura and Jon's lives were turned upside down that day. When they returned to the OBGYN a month later at 23 weeks, Laura was admitted to live in the birth center until delivery. "That room on the sixth floor became my home; the nurses became like family," she recalled. "The mental toll of living in a hospital room for an unknown number of days was huge." Join Laura and Jon as they share their story at our walk on June 11th!
THANK YOU TO OUR PARTNERS
Thank you to our local sponsors
Media
Become a partner