MOMS AND BABIES NEED YOU NOW MORE THAN EVER
---
Boulder

East Interlocken Park
282 Interlocken Blvd , Broomfield, CO 80021
---
Date: Saturday, April 29, 2017 10:00 AM
Important Update
Our March for Babies celebration is still on, but it looks a little different! We are rapidly preparing for a new, virtualized event that will be fun and engaging for everyone. This change in format aligns with the newly released CDC guidance for large events, to help ensure the safety and health of our participants. More details on our new format to come soon!
We're getting ready to walk in March for Babies! It promises to be a fun day out with people who share our passion for improving the health of babies. There'll be family teams, company teams and people walking with friends - it's a great feeling knowing we're all helping real families. Join our event and walk with us to raise money for babies right here in our community!
---
EVENT PROGRESS* - Raised: $27,158 *(As of Sunday, Aug 9, 2020)
Raised: $27,158
Top fundraisers
3
Jason Skillingberg
$1,015
Top family teams
1
Steps for Skyler by Merry Maids
$2,963
2
Sophia, Dominic & Morgan
$2,183
3
Tucker and Hudson
$2,125
Top non-family teams
1
Mission Pharmacal - BexR Baby Boosters
$2,743
2
ADS Westminster West
$2,515
3
ADS Westminster East
$2,250
*The total amount displayed reflects the amount on the team or personal fundraising progress bar. If the progress bar is not displayed on the team or personal page, the team/person won't be displayed on the leaderboard. Leaderboard totals reflect cash and checks marked "received" on the online sponsor form as well as credit card and PayPal donations. Team captains can enter as cash and mark "received" any money raised through promotions, such as bake sales and casual days and any sponsorship money paid to the March of Dimes, on their team's online form. Record all donations on your online sponsor form before you turn in cash and checks to the March of Dimes!
---
Our ambassador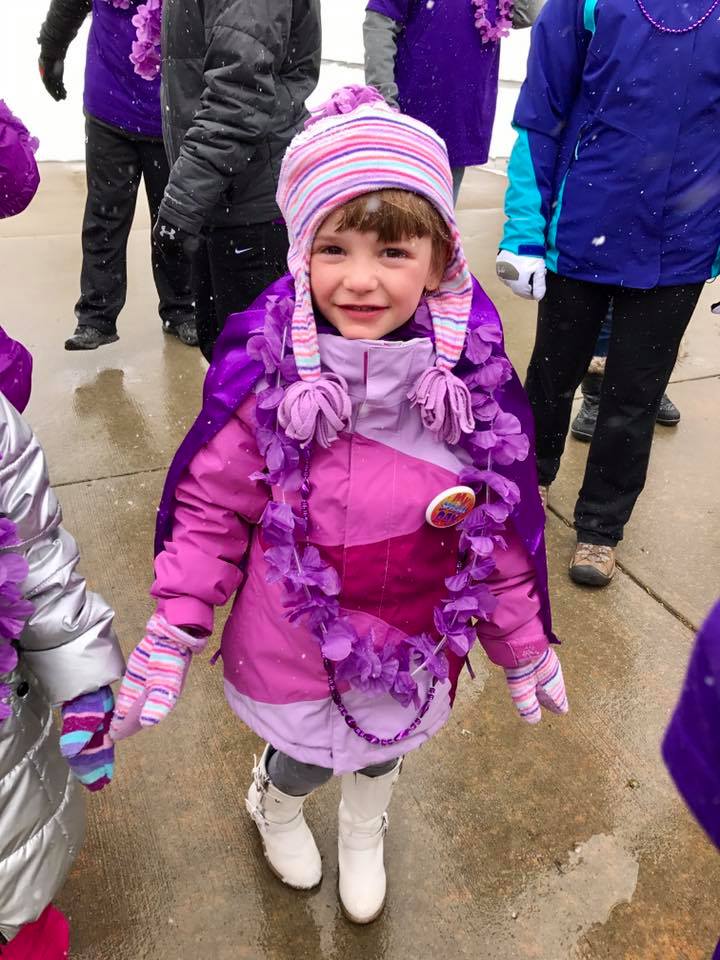 2017 National Ambassador Ismael Torres Castrodad
Skyler Nolan, 2017 Boulder Ambassador. Kelly was 27 weeks pregnant and had just returned from a business trip the day before. She was looking forward to spending the day with her 3-year-old son, Jackson. Within a few hours of waking, Kelly found herself being airlifted from Exempla Good Samaritan Hospital in Lafayette to Presbyterian St Luke's Hospital in Denver and diagnosed with HELLP Syndrome. HELLP is an acronym for: H-hemolysis, the breakdown of red blood cells; EL-elevated liver enzymes; and LP-low platelet count. HELLP syndrome is rare but serious and occurs in about 1 to 2 of 1,000 pregnancies. On September 26, 2011, Skyler June Nolan was born 13 weeks early, weighing just 1 lb., 10 oz. She was immediately intubated and rushed to the neonatal intensive care unit (NICU). Baby Skyler went on to fight through 89 days in intensive care, 25 of them in the Level 3 NICU. Because of the many challenges Skyler faced as a preemie, Kelly was unable to hold her daughter until she was 9 days old. Today Skyler is an adorable, smart and healthy five year
---
Rewards
$50
- Early Bird! $50 online by 2/28/17
$100
- Official March for Babies event t-shirt
$250
- March of Dimes tumbler or carry all tote + event t-shirt
$500
- March of Dimes cooler or hooded t-shirt + event t-shirt
$1,000
- Champion for Babies hat + 1/4 zip pullover OR polo + event t-shirt
$2,500
- Champion for Babies hat + backpack OR rain jacket + event t-shirt
$5,000
- Champion for Babies hat + sports chair OR jacket + event t-shirt
$10,000
- Champion for Babies hat + rolling suitcase OR wagon + event t-shirt
---