MOMS AND BABIES NEED YOU NOW MORE THAN EVER
---
RI March for Babies StepUp

Roger Williams Park
1000 Elmwood Ave , Providence, RI 02907
---
Date: Friday, May 15, 2020 10:00 AM
Important Update
Our March for Babies celebration is still on, but it looks a little different! We are rapidly preparing for a new, virtualized event that will be fun and engaging for everyone. This change in format aligns with the newly released CDC guidance for large events, to help ensure the safety and health of our participants. More details on our new format to come soon!
THE MONEY YOU RAISE MAKES AN IMPACT
During the COVID-19 pandemic and beyond, moms and babies can't wait. Delivery can't wait.
By joining March for Babies Step Up! you are helping moms and babies across the country, during a time when it's needed most. Thanks to you we are adding new programs and resources to help families during the COVID-19 crisis and beyond.
Your fundraising supports:
Free virtual NICU support program for families
Virtual prenatal programs for moms-to-be
COVID-19 interventions and support for moms and babies
Educational programs, including live Facebook panel discussions, to get info into hands of moms and families
Necessary supplies for expectant mothers including blood pressure cuffs and masks
and so much more!
There are so many ways to join March for Babies Step Up!
Register here at marchforbabies.org by clicking "JOIN THIS EVENT".
After registering, you can download the app to participate in our step-tracking challenges.
Start stepping and share your story using #MarchforBabies and #MFBStepUp! You can use our fun social tools to help you spread the word!
Request pledges from friends and family – don't be shy!
And don't forget to make your own donation!
You can earn fun March of Dimes fundraising rewards – now through August 15!
And don't forget - March of Dimes is here to serve as a resource for you, providing the latest information on COVID-19 on our webpage. You can also learn about our newly launched COVID-19 Intervention and Support Fund to ensure families stay informed about COVID-19, and that interventions are developed with moms and babies top of mind and then distributed so everyone across our country has access. Find more here.
---
EVENT PROGRESS* - Raised: $45,262 *(As of Monday, Aug 10, 2020)
Raised: $45,262
Top fundraisers
1
Christine Graham
$6,969
3
Bethany-Lyn LeBeau
$2,760
Top family teams
2
Monkey See, Monkey Do It's J&J's Crew
$2,760
Top non-family teams
1
Bank of America - Rhode Island
$3,157
2
Individual Walkers-RI
$757
3
Collette MOD Squad
$129
*The total amount displayed reflects the amount on the team or personal fundraising progress bar. If the progress bar is not displayed on the team or personal page, the team/person won't be displayed on the leaderboard. Leaderboard totals reflect cash and checks marked "received" on the online sponsor form as well as credit card and PayPal donations. Team captains can enter as cash and mark "received" any money raised through promotions, such as bake sales and casual days and any sponsorship money paid to the March of Dimes, on their team's online form. Record all donations on your online sponsor form before you turn in cash and checks to the March of Dimes!
---
RI Ambassador Family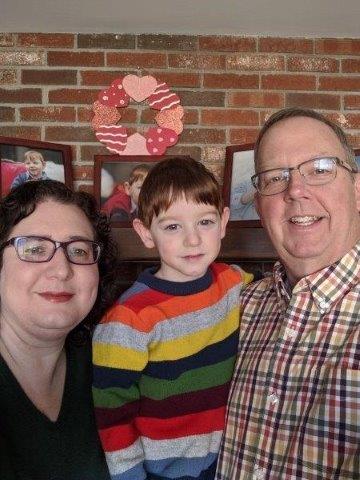 The Graham Family
After many emotional years of trying to get pregnant, we were finally given the great news that we were expecting. Due to a medical condition I have, I was immediately sent to a high risk physician. Our pregnancy was going smoothly until February 28, 2016. I started to have abdominal pain and back pain. At first, I thought it was nothing. But then the pain began to intensify quickly. At this point, we were very concerned and we immediately went to the hospital. As soon as they examined me, I was advised I was in pre-term labor. I was shocked and in complete disbelief….how could this be possible? I was only 24 weeks and 5 days pregnant and I knew this was much too soon for our baby to be born. They gave me medication to help stop the pre-term labor and then a doctor from the NICU (neonatal intensive care unit) came down and gave us the shocking statistics of survival. This was not what we wanted to hear. On March 3, 2016 at only 25 weeks and 1 day, my little Ethan was born. I couldn't believe how very tiny he was…he weighed only 810 grams (1lb 12.5oz) and was 12.75 inches long. We knew he was going to be in the NICU for a long time and that our lives had instantly changed. After one week in the NICU, Ethan became very sick. He developed pneumonia, he was septic, and had MRSA (Methicillin-resistant Staphylococcus aureus). Although they gave him antibiotics, and it did not seem to help at first, we were told there was a chance that he may not make the night. Our hearts sank…we had waited so long for our son to be born and now he was struggling to survive. I put my hand on his heart, and all of sudden he did start to urinate a little. This was a good sign…it meant the medication may have started to work. The next few days were still touch and go and we didn't know from day to day if our son would make it. But Ethan proved to be my little fighter and he made it through. We were in the NICU for 95 long and what seemed to be endless days. On June 6, 2016, we were elated to finally be able to bring our son home. Today Ethan is a strong, healthy and happy four year old. The March of Dimes made a world of difference in the experience we went through. Jennifer at Women & Infants Hospital was so supportive and so comforting. The classes offered for the NICU kept our minds occupied and allowed us the opportunity to interact with other NICU parents. We have also benefitted enormously from the research and work of the March of Dimes. Without their research and medical advances, Ethan's outcome could have been completely different.
Thank you to our National Partners
Thank you to our local sponsors
Silver

Bronze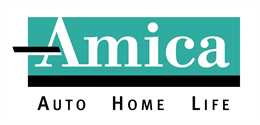 Media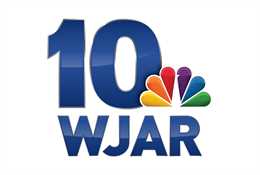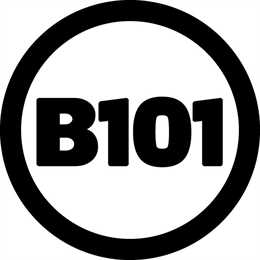 Become a partner