MOMS AND BABIES NEED YOU NOW MORE THAN EVER
---
Green Bay StepUp

Capital Credit Union Park
2231 Holmgren Way , Green Bay, WI 54304
---
Date: Friday, May 15, 2020 9:30 AM
Important Update
Our March for Babies celebration is still on, but it looks a little different! We are rapidly preparing for a new, virtualized event that will be fun and engaging for everyone. This change in format aligns with the newly released CDC guidance for large events, to help ensure the safety and health of our participants. More details on our new format to come soon!
THE MONEY YOU RAISE MAKES AN IMPACT
During the COVID-19 pandemic and beyond, moms and babies can't wait. Delivery can't wait.
By joining March for Babies Step Up! you are helping moms and babies across the country, during a time when it's needed most. Thanks to you we are adding new programs and resources to help families during the COVID-19 crisis and beyond.
Your fundraising supports:
Free virtual NICU support program for families
Virtual prenatal programs for moms-to-be
COVID-19 interventions and support for moms and babies
Educational programs, including live Facebook panel discussions, to get info into hands of moms and families
Necessary supplies for expectant mothers including blood pressure cuffs and masks
and so much more!
There are so many ways to join March for Babies Step Up!
Register here at marchforbabies.org by clicking "JOIN THIS EVENT".
After registering, you can download the app to participate in our step-tracking challenges.
Start stepping and share your story using #MarchforBabies and #MFBStepUp! You can use our fun social tools to help you spread the word!
Request pledges from friends and family – don't be shy!
And don't forget to make your own donation!
You can earn fun March of Dimes fundraising rewards – now through August 15!
And don't forget - March of Dimes is here to serve as a resource for you, providing the latest information on COVID-19 on our webpage. You can also learn about our newly launched COVID-19 Intervention and Support Fund to ensure families stay informed about COVID-19, and that interventions are developed with moms and babies top of mind and then distributed so everyone across our country has access. Find more here.
ABOUT THE LOCAL EVENT
Our March for Babies celebration is still on! We are rapidly preparing for a new, virtualized event that will be fun and engaging for everyone. This change in format aligns with the newly released CDC guidance for large events, to help ensure the safety and health of our participants. More details on our new format to come soon!
---
EVENT PROGRESS* - Raised: $41,770 *(As of Wednesday, Oct 21, 2020)
Raised: $41,770
Top family teams
1
Maddisons Miracle March
$2,585
Top non-family teams
1
Green Bay Packaging
$3,075
*The total amount displayed reflects the amount on the team or personal fundraising progress bar. If the progress bar is not displayed on the team or personal page, the team/person won't be displayed on the leaderboard. Leaderboard totals reflect cash and checks marked "received" on the online sponsor form as well as credit card and PayPal donations. Team captains can enter as cash and mark "received" any money raised through promotions, such as bake sales and casual days and any sponsorship money paid to the March of Dimes, on their team's online form. Record all donations on your online sponsor form before you turn in cash and checks to the March of Dimes!
---
Our ambassador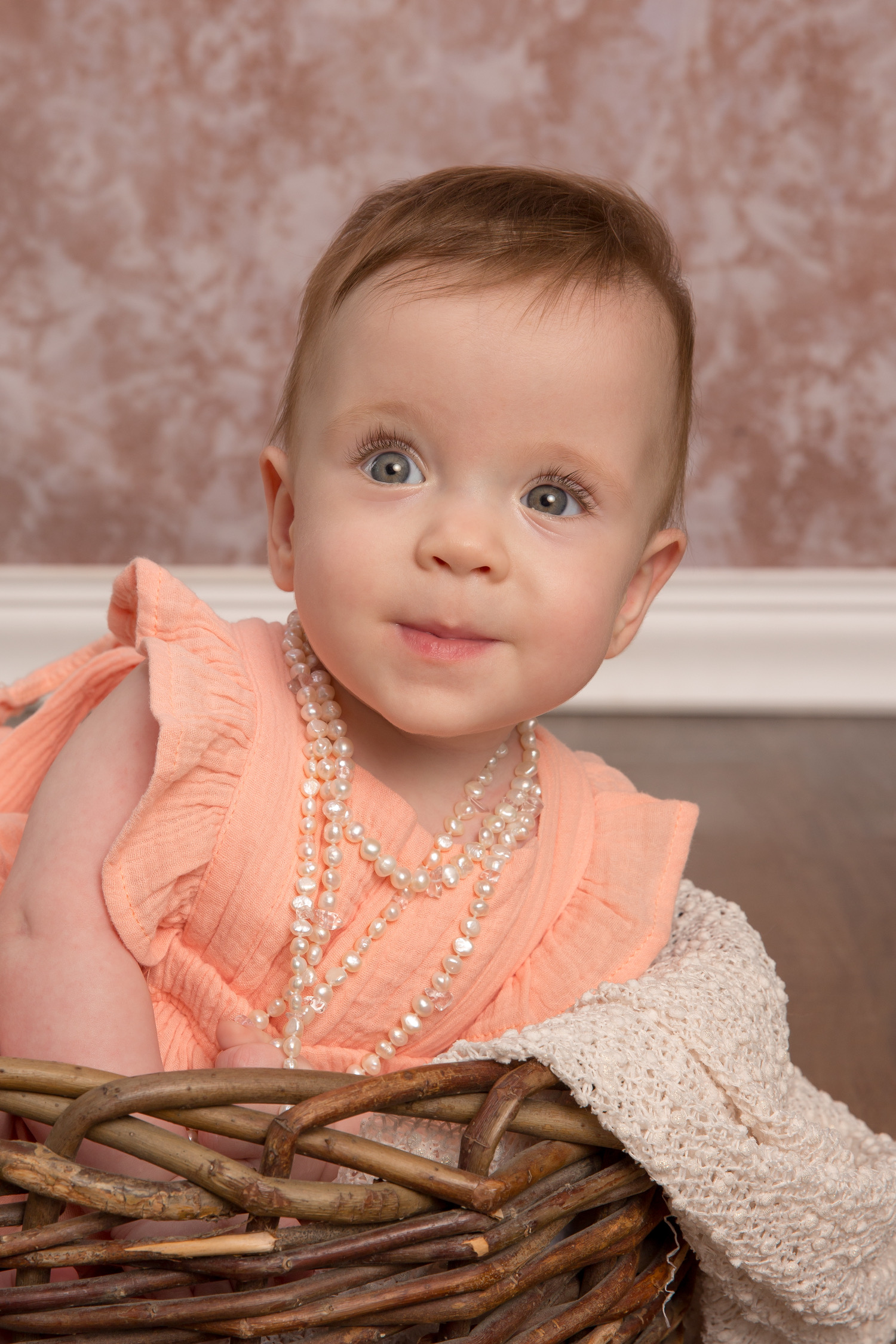 Meet the Knorr Family
My husband Matt and I had been trying to have a baby for over a year. In May of 2018, my husband rushed me to the emergency room because I was in severe pain from the 3 large fibroid tumors that were found a few weeks earlier, which then quickly led to the discovery that we were pregnant. We cried tears of joy because we had waited for this moment for so long. Doctors told us that because of the complications I was already experiencing, the chances of having a healthy and full-term pregnancy were nearly impossible, and they were concerned with both my own health and the health of our baby. A month later, I developed DVT blood blots and had to be put on blood thinners for the remainder of the pregnancy and was closely monitored by both my OB and the High Risk OB with biweekly appointments. That October, at just 23 weeks, 2 days pregnant, I was bleeding so badly that we rushed to the hospital. Two days later, Maddison Claire was born weighing only 1 pound, 7 ounces. I felt almost euphoric. For the first time in almost six months, I was completely pain free. I couldn't see Maddison, but I could hear the doctors and nurses tending to her. I finally got a quick glance at her from a distance before they wheeled us both out. A few hours later, we were finally able to visit our baby girl in the NICU, it was the scariest moment of our lives. NICU staff still surrounded her. She was covered in bruises because of her traumatic delivery, and she had cords everywhere, monitoring everything. While we couldn't yet hold her, we were able to lightly touch her hand. Time seemed to stand still the over the next several days. I was discharged, but I decided to stay at the hospital hotel so that I could be near her. I will never forget the first time I held Maddison. I carefully lifted her to my chest and felt her tiny warm body on mine. It was quite the production to move her, and the nurses cautiously lifted her cords and tubing and taped them to me. I sat there motionless cradling my precious, fragile daughter. Maddison finally hit 2 lbs. on November 9th. We spent our first Thanksgiving snuggling in the NICU, and later that month, she was transitioned to an actual three-hour feeding schedule and gained another pound. Just as things were looking up, Maddison contracted a terrible infection and was quickly transferred to Children's Hospital of Wisconsin in Milwaukee. My heart dropped. All we could do was watch from a distance, listening to her cry. It was loneliest and most exhausting time in my life. That's when I first met Angie, NICU Family Support Specialist with March of Dimes. She invited me to group support meetings and introduced me to the My NICU Baby app to learn more about what we were going through. At one of the meetings, we made a string of beads that showed Maddison's NICU milestones. By this time, we had been in the NICU for 62 days and experienced a lot of Micro Preemie Milestones. Angie explained what every bead meant and how important they were in Maddison's NICU journey. We spent the holidays in the NICU, and in January, Maddison turned three months old and reached 100 days in the NICU. Sadly, when her original due date of January 27th came around, she was not strong enough to come home yet. Meanwhile, I couldn't put off the surgery any longer because it was causing moderate to severe kidney damage, so I underwent a hysterectomy to remove the fibroid tumors. Being so nervous the morning of my surgery, I couldn't help but cry with every thought of Maddison, not being able to see or visit her was heartbreaking. My Doctor explained that the surgery was successful but had been more complicated as one of the fibroid tumors had become necrotic and created a fistula attaching itself to my small bowel. She explained that if it had perforated it, I could have gone into sepsis and died. A Vascular Surgeon was called in to do a small resection of my small intestine, which meant my original two night stay was going to become longer. Two days after surgery, still in my hospital bed, I was wheeled up to visit Maddie. It was the best reunion! It was a short visit, but it lifted my spirits. Unfortunately, the next day I came down with a serious gastrointestinal infection, and I was not allowed back into the NICU for 48 hours. When we finally brought Maddison home after 144 days in the NICU, she weighed 9 lbs., 2 oz. Since her discharge, Maddison and our family have had to overcome several obstacles, but we are taking them one day at time. While her Micro-Prematurity will never be lost on us, it is something she may struggle with for the rest of her life. To this day, I cannot imagine the thought of having lost her, or if something would have happened to me and she'd have to grow up without a mother. We are forever grateful to all those who supported us throughout this difficult journey, and we are honored to be the Ambassador Family for this year's March for Babies.
---
Rewards
$100
- Early Bird! "Wear Your Why" button for $100 online by 8 weeks before your event
$100
- Official March for Babies event t-shirt
$250
- March for Babies camp mug OR bamboo lunchbox + event t-shirt
$500
- March for Babies Game Day Jersey OR Game Day Stool + event t-shirt
$500
- Personalized "Why I Walk" sign displayed on the walk route
$1,000
- Champion for Babies Medal + pullover OR bluetooth speaker + event t-shirt
$2,500
- Champion for Babies Medal + duffel OR fleece + event t-shirt
$5,000
- Champion for Babies Medal + vest OR 1/2 zip shirt + event t-shirt
$7,500
- Champion for Babies Medal + rain jacket OR 2-person seat + event t-shirt
$10,000
- Champion for Babies Medal + Beats headphones OR heat vest + event t-shirt
---
Thank you to our National Partners
Thank you to our local sponsors
Become a partner