MOMS AND BABIES NEED YOU NOW MORE THAN EVER
---
Las Cruces StepUp

Young Park
1905 Nevada Ave , Las Cruces, NM 88001
---
Date: Friday, May 15, 2020 8:00 AM
Important Update
Our March for Babies celebration is still on, but it looks a little different! We are rapidly preparing for a new, virtualized event that will be fun and engaging for everyone. This change in format aligns with the newly released CDC guidance for large events, to help ensure the safety and health of our participants. More details on our new format to come soon!
THE MONEY YOU RAISE MAKES AN IMPACT
During the COVID-19 pandemic and beyond, moms and babies can't wait. Delivery can't wait.
By joining March for Babies Step Up! you are helping moms and babies across the country, during a time when it's needed most. Thanks to you we are adding new programs and resources to help families during the COVID-19 crisis and beyond.
Your fundraising supports:
Free virtual NICU support program for families
Virtual prenatal programs for moms-to-be
COVID-19 interventions and support for moms and babies
Educational programs, including live Facebook panel discussions, to get info into hands of moms and families
Necessary supplies for expectant mothers including blood pressure cuffs and masks
and so much more!
There are so many ways to join March for Babies Step Up!
Register here at marchforbabies.org by clicking .
After registering, you can to participate in our step-tracking challenges.
Start stepping and share your story using #MarchforBabies and #MFBStepUp! You can use our fun social tools to help you spread the word!
Request pledges from friends and family – don't be shy!
And don't forget to make your own donation!
You can earn fun March of Dimes fundraising rewards – now through August 15!
And don't forget - March of Dimes is here to serve as a resource for you, providing the latest information on COVID-19 on our webpage. You can also learn about our newly launched COVID-19 Intervention and Support Fund to ensure families stay informed about COVID-19, and that interventions are developed with moms and babies top of mind and then distributed so everyone across our country has access. Find more here.
ABOUT THE LOCAL EVENT
This year, you'll be joining thousands of people in cities across the country for March for Babies, and helping to raise critical funds to support research, advocacy, and programs for the health of all moms and babies.
---
EVENT PROGRESS* - Raised: $5,561 *(As of Wednesday, Sep 23, 2020)
Raised: $5,561
Top family teams
3
Jericho and Virginia
$31
Top non-family teams
1
Pioneer Bank*88011
$156
2
Memorial Medical Center*88011
$25
3
March of Dimes - Las Cruces/El Paso
$21
*The total amount displayed reflects the amount on the team or personal fundraising progress bar. If the progress bar is not displayed on the team or personal page, the team/person won't be displayed on the leaderboard. Leaderboard totals reflect cash and checks marked "received" on the online sponsor form as well as credit card and PayPal donations. Team captains can enter as cash and mark "received" any money raised through promotions, such as bake sales and casual days and any sponsorship money paid to the March of Dimes, on their team's online form. Record all donations on your online sponsor form before you turn in cash and checks to the March of Dimes!
---
Las Cruces Ambassador Family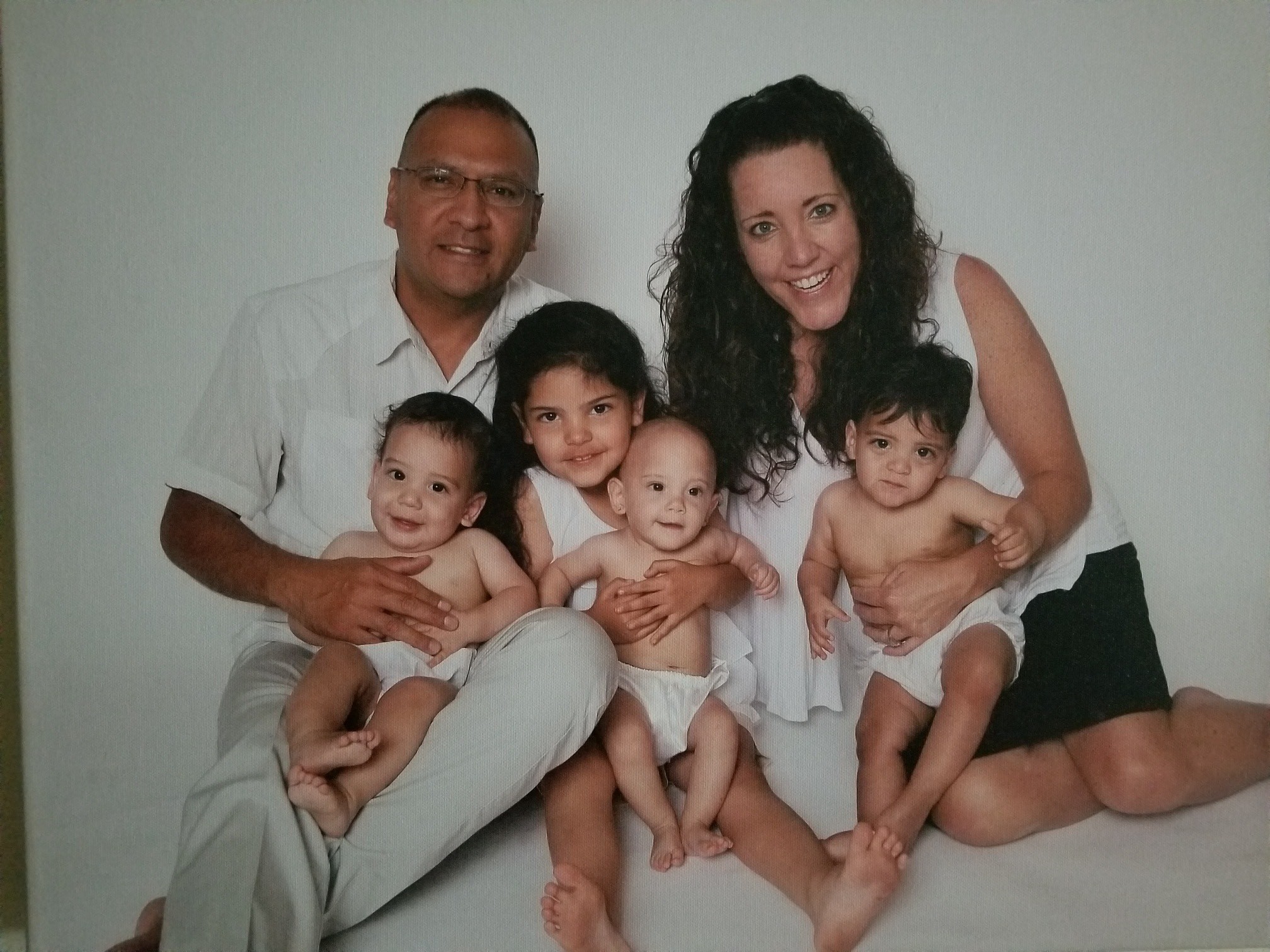 The Carrasco Family
My husband, Abel and I were blessed with our first child, our daughter Madison in 2010. We thought she was our miracle baby after several years of trying. We were so excited when we discovered we were expecting again in 2014 and adding one more to our family. On December 31st, 2014 we went to the doctor's office for an ultrasound due to unexpected bleeding at just 6 weeks. We got the shock of our lives, when on the screen were 3 separate embryos all with the same heart rate of 167 beats per minute. The drive home from the doctor's would have been comical to any outsider as both our jaws were dropped with eyes like giant saucers repeating "how are we going to do this?" The months the followed involved 2 to 3 doctor's visits a week between the OB and the Maternal-Fetal doctor. We were faced with tough decisions, with the higher risks involved with multiples. We learned we were having 2 boys and a girl. Very early on we discovered baby Maya was not growing at the same rate as the boys. There were concerns all during the pregnancy, not only about her slow growth but also about possible developmental delays. At 30 weeks and 6 days I was admitted urgently to Memorial Medical Center for HELLP syndrome, related to high blood pressure during pregnancy. I was given the necessary medications to stabilize me, and steroids for the babies lungs in preparation for delivery. The amazing nurses at MMC stayed with us all night. We required 1 nurse for each baby to monitor their heart rates continuously (to say the babies were not being cooperative would be an understatement.) The morning of 31 weeks, I was rushed to the OR for an emergency C-section. Maya was first at 0859 weighing a mere 1.5 pounds, Maddox next at 0900 weighing 3 lbs 8 oz, and then Miles at 0901 weighing 3lbs 6 oz. The teams of L&D staff, NICU staff, Respiratory, Radiology, and Neonatologists that we all a part of the babies care are our personal super heroes! All 3 babies required multiple different treatments during their stay. Maya was watched a little more closely due to her size, considered a micro premie. She also had multiple ultrasounds of her brain, had nutritional restrictions placed for a time due to intentional concerns, and even an ambulance ride to El Paso to have her eyes checked. During their hospital stay and even to this day, we are a part of a family, a community all working together for these little lives. From the doctors and nurses and respiratory therapists and other families we have met during our journey. The boys were both discharged after 5 weeks and 5 days in the NICU, Maya at 9 weeks and 1 day. We were scared to death, with once again " how are we going to do this?", when we got them all home. But one day at a time, with all the tools and resources we were given during their hospitalization, they have thrived and Abel and I have survived. (Jk ;-)) We are so grateful to the March of Dimes and know the outcomes of our healthy triplets would probably have been very different had we not had their support, just like countless other families with premature babies. This is why this foundation is so important. Thank you so much for your support!