MARCH FOR BABIES: A MOTHER OF A MOVEMENT™
---
Middle Tennessee

Nashville Fairgrounds Speedway
625 Smith Avenue , Nashville, TN 37203
---
Date: Friday, June 04, 2021 9:00 AM
Date:
June 04, 2021
Time: 09:00 AM
Location:
Click on VISIT EXPERIENCE below for our fun virtual March for Babies experience!
Important Update
Our March for Babies celebration is still on, but it looks a little different! We are rapidly preparing for a new, virtualized event that will be fun and engaging for everyone. This change in format aligns with the newly released CDC guidance for large events, to help ensure the safety and health of our participants. More details on our new format to come soon!
Join us on Saturday, May 22nd for our Drive Thru Celebration at the Nashville Fairgrounds Speedway!
---
Join the movement!
This year, March for Babies: A Mother of a Movement™ has a bold new vision. More than just a walk, it's your entry into making a visible difference in your community now and for generations to come.
By participating in March for Babies, you're lifting up communities for health equity, opening the door for all moms to have access to care and protecting the health of families by pushing for their rights. It's no small feat—it's a mother of a movement!
Start or join an existing team today, create an online fundraising page and let everyone know that you're helping to make America a more equitable place and ensure that every mom and baby is healthy.
ABOUT THE LOCAL EVENT
There are two ways to celebrate March for Babies in Middle Tennessee this year!
Join us on Saturday, May 22nd at the Nashville Fairgrounds Speedway for a Drive Thru Celebration.
Join us again on Friday, June 4th for our virtual experience.
---
EXPERIENCE PROGRESS* $234,339 RAISED (As of Tuesday, May 11, 2021)
Raised: $234,339
Top fundraisers
5
Nicole Baxter Tutu Challenge
$5,555
Top family teams
1
Team Princess Lilly
$6,753
3
Friends of King Donovan
$5,310
4
Appalachia East Tennessee Walkers
$3,606
5
Nashville MOD Squad
$1,868
Company, School & Org Teams
1
Nashville Corporate - Marketing & Corporate Affairs
$25,041
4
Phi Beta Sigma - Pi Eta Sigma (Williamson County)
$15,048
5
HCA Corporate - OSG/Care Management/Navigation
$14,834
*The total amount displayed reflects the amount on the team or personal fundraising progress bar. If the progress bar is not displayed on the team or personal page, the team/person won't be displayed on the leaderboard. Leaderboard totals reflect cash and checks marked "received" on the online sponsor form as well as credit card and PayPal donations. Team captains can enter as cash and mark "received" any money raised through promotions, such as bake sales and casual days and any sponsorship money paid to the March of Dimes, on their team's online form. Record all donations on your online sponsor form before you turn in cash and checks to the March of Dimes!
TOP FUNDRAISERS
WHO INSPIRE
Congratulations to our Circle of Champions: those who raised $1,000 or more on their personal page. They're taking action for all families by raising critical funds for March of Dimes. Thank you!
---
Ambassador Family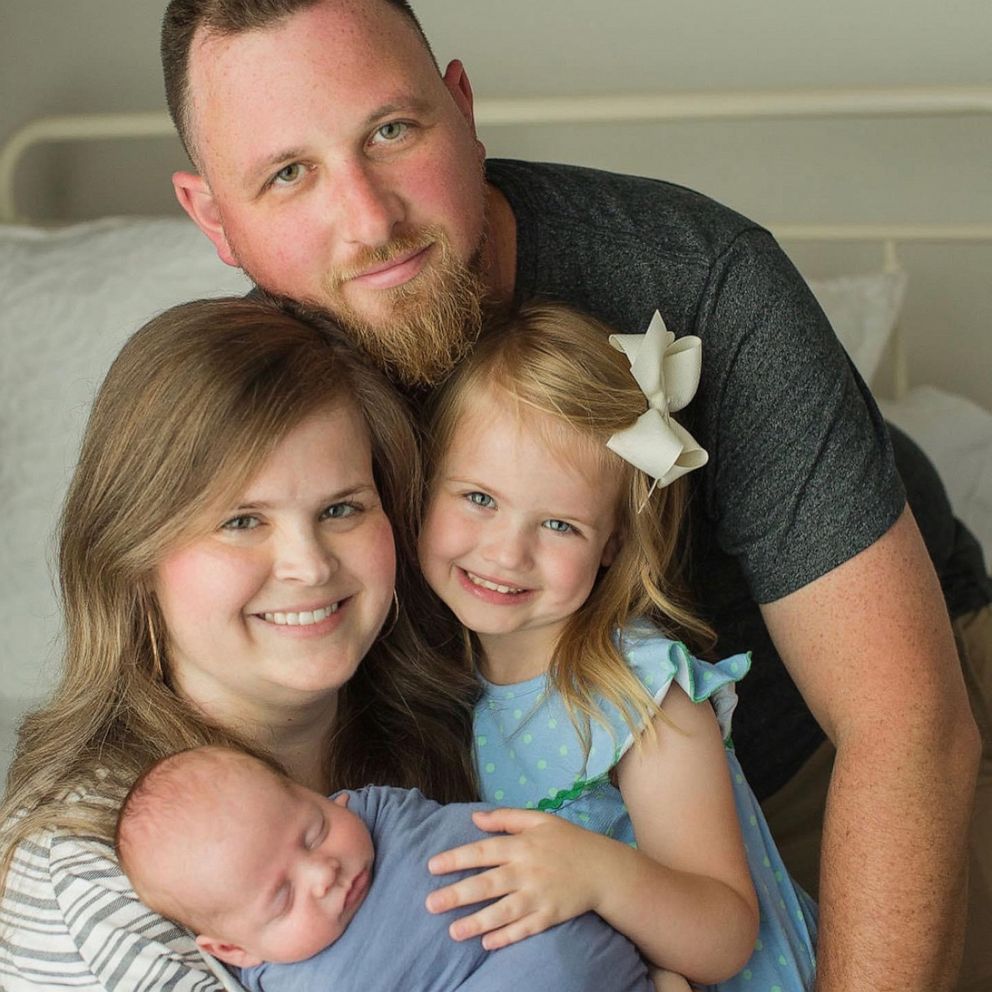 The Rowlett Family
Jessica Rowlett first experienced COVID-19 symptoms on May 10, 2020, which resulted in her being the first pregnant woman in Tennesse to contract the virus. She was quickly admitted to the ER because she could barely breathe and when she did, it painfully burned in her lungs. For several weeks Jessica dealt with the fear of not knowing the fate of her unborn baby and being quarantined from her 4 year old daughter and her husband. On May 31st it was decided that Jessica needed to be placed on an ECMO machine as an attempt to save her life. Unfortunately this also meant the baby would need to be delivered via C-section. James Rowlett was able to come see his wife in the hospital for the first time just before her surgery, and still remembers how scared both he and his wife were in that moment. But Jessica made it through and the couple's son, Rowdy, was born at 33 weeks, weighing 4 pounds, 15 ounces. While Rowdy was getting healthier by the day in the NICU, Jessica was also doing the same thing across the street in the MS-ICU. Her amazing medical team worked tirelessly to make sure Jessica would survive. Jessica was finally able to meet Rowdy on June 26th, 2020. They were discharged on the same day, him a few hours earlier. Their first meeting was in the Rowlett's living room. They spent the next few months really solidifying their relationship and learning about each other. Thanks to the miracle workers at TriStar Centennial, Rowdy was a healthy baby and needed no medical assistance after being released from the NICU. Today, Rowdy is a happy and healthy 11 month old hunk! He's currently measuring at 90th percentile for height and weight, and has clearly made up for his preemie status. He is an absolute joy to the family and is adored by all, especially by his 5yr old sister.
Thank you to our National Partners
Thank you to our local sponsors