MARCH FOR BABIES:
A MOTHER OF A MOVEMENT™
---
Dallas

Trinity Groves
3046 Gulden Lane , Dallas, TX 75212
---
Date: Saturday, May 14, 2022 8:30 AM
Date:
May 14, 2022
Event Time: 08:30 AM
Registration Time: 8:00AM
Location:
3046 Gulden Lane , Dallas, TX 75212
Trinity Groves
Important Update
Our March for Babies celebration is still on, but it looks a little different! We are rapidly preparing for a new, virtualized event that will be fun and engaging for everyone. This change in format aligns with the newly released CDC guidance for large events, to help ensure the safety and health of our participants. More details on our new format to come soon!
Join the movement!
This year, March for Babies: A Mother of a Movement™ has a bold new vision. More than just a walk, it's your entry into making a visible difference in your community now and for generations to come.

By participating in March for Babies, you're lifting up communities for health equity, opening the door for all moms to have access to care and protecting the health of families by pushing for their rights. It's no small feat—it's a mother of a movement!

Start or join an existing team today, create an online fundraising page and let everyone know that you're helping to make America a more equitable place and ensure that every mom and baby is healthy.
FAMILY CUP CHALLENGE
Calling all Family and Friends Teams to join us in the inaugural 2021 March for Babies: A Mother of a MovementTM Family Cup Challenge!
The inaugural Family Cup Challenge unites Family and Friends Teams in their desire to support the March of Dimes. Participating teams work together to inspire and engage others in the movement and raise funds, while also competing against each other to earn the title of the inaugural March for Babies: A Mother of a Movement Family Cup Challenge Champion!
Join us today
ABOUT THE LOCAL EVENT
---
EXPERIENCE PROGRESS* $471,007 RAISED (As of Friday, Sep 30, 2022)
Raised: $471,007
Top family teams
2
Hudsyn and Hayden
$15,287
4
Heart's Content
$10,714
5
Team Lilly & Hazel
$6,191
Company, School & Org Teams
1
Texas Health Dallas
$38,587
2
Parkland Health & Hospital System
$12,344
3
Sigma Gamma Rho - Alpha Omicron Sigma
$10,206
4
Austin Commercial
$9,389
5
Zeta Phi Beta - Kappa Zeta
$7,508
*The total amount displayed reflects the amount on the team or personal fundraising progress bar. If the progress bar is not displayed on the team or personal page, the team/person won't be displayed on the leaderboard. Leaderboard totals reflect cash and checks marked "received" on the online sponsor form as well as credit card and PayPal donations. Team captains can enter as cash and mark "received" any money raised through promotions, such as bake sales and casual days and any sponsorship money paid to the March of Dimes, on their team's online form. Record all donations on your online sponsor form before you turn in cash and checks to the March of Dimes!
---
March for Babies Ambassador Family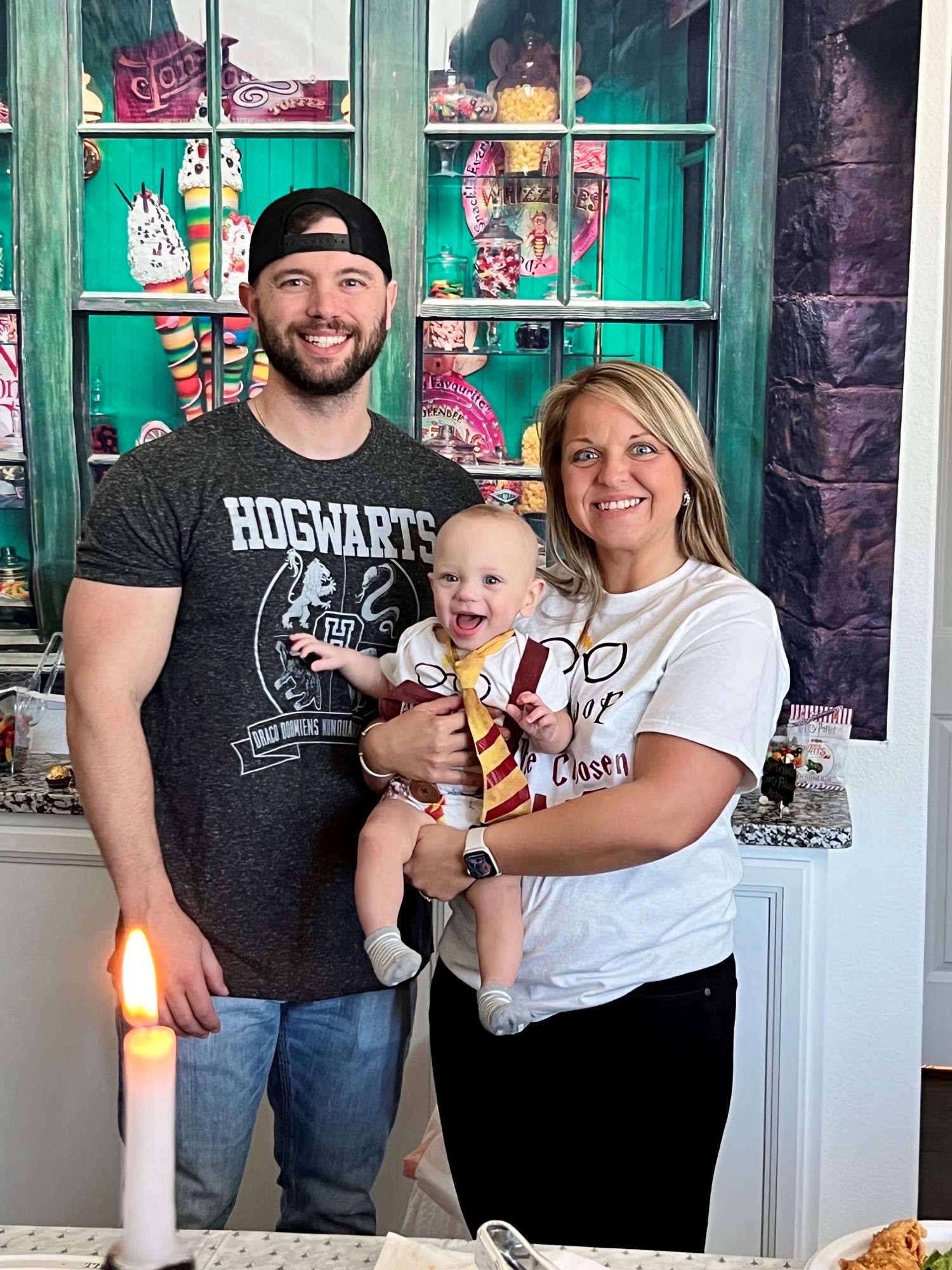 The Cannon Family
Shelby and Larissa Cannon are building a legacy for their twin sons, Paxton, and Rhett. The boys were born prematurely at just 24 weeks, weighing 1 pound 9 ounces and 1 pound 5 ounces. After protecting his brother in utero and fighting the conditions brought on by his premature birth, Paxton sadly passed away after 10 days. Rhett finally came home at the beginning of August. Rhett had been in the Neonatal Intensive Care Unit at Baylor Scott-White, McKinney for 140 days where he conquered milestones and stole the nurses' hearts.