MARCH FOR BABIES:
A MOTHER OF A MOVEMENT™
---
Triad

Bailey Park
445 Patterson Avenue , Winston-Salem, NC 27101
---
Date: Saturday, April 30, 2022 10:00 AM
Date:
April 30, 2022
Event Time: 10:00 AM
Registration Time: 8:00AM
Location:
445 Patterson Avenue , Winston-Salem, NC 27101
Bailey Park
Important Update
Our March for Babies celebration is still on, but it looks a little different! We are rapidly preparing for a new, virtualized event that will be fun and engaging for everyone. This change in format aligns with the newly released CDC guidance for large events, to help ensure the safety and health of our participants. More details on our new format to come soon!
Join us Saturday, April 30th: Registration opens at 8:30AM with opening ceremonies and the walk starting at 10:00AM at Bailey Park!
Parking is available at the 4th-Church Street Parking Deck at 455 N Church Street, Winston-Salem, NC 27101.
Join the movement!
This year, Triad March for Babies: A Mother of a Movement™ will cover from Guilford all the way up to Wilkes! We hope participants from past walks (Guilford, Surry-Yadkin, Wilkes, and Winston-Salem) will join us for one large celebration!
By participating in March for Babies, you're lifting up communities for health equity, opening the door for all moms to have access to care and protecting the health of families by pushing for their rights. It's no small feat—it's a mother of a movement!
Start or join an existing team today, create an online fundraising page and let everyone know that you're helping to make America a more equitable place and ensure that every mom and baby is healthy.
Questions? Contact Caroline Carney at [email protected]
---
EXPERIENCE PROGRESS* $210,485 RAISED (As of Wednesday, Jul 6, 2022)
Raised: $210,485
Top fundraisers
3
Katie Williamson
$3,760
Top family teams
1
The Triple Quarter Pounder
$11,380
2
Hank's Superheroes!
$3,760
3
Million Dollar Babies
$2,909
4
Chandler Family Team
$2,902
5
Caroline's Conquerors
$1,000
Company, School & Org Teams
1
Zeta Phi Beta - Delta Kappa Zeta
$11,978
2
Atrium WFBH-Plastic Surgery Hope for Heroes
$11,634
4
Phi Beta Sigma - Delta Sigma (Alumni)
$7,000
5
Atrium WFBH-ObGyn
$5,271
*The total amount displayed reflects the amount on the team or personal fundraising progress bar. If the progress bar is not displayed on the team or personal page, the team/person won't be displayed on the leaderboard. Leaderboard totals reflect cash and checks marked "received" on the online sponsor form as well as credit card and PayPal donations. Team captains can enter as cash and mark "received" any money raised through promotions, such as bake sales and casual days and any sponsorship money paid to the March of Dimes, on their team's online form. Record all donations on your online sponsor form before you turn in cash and checks to the March of Dimes!
---
Triad Ambassador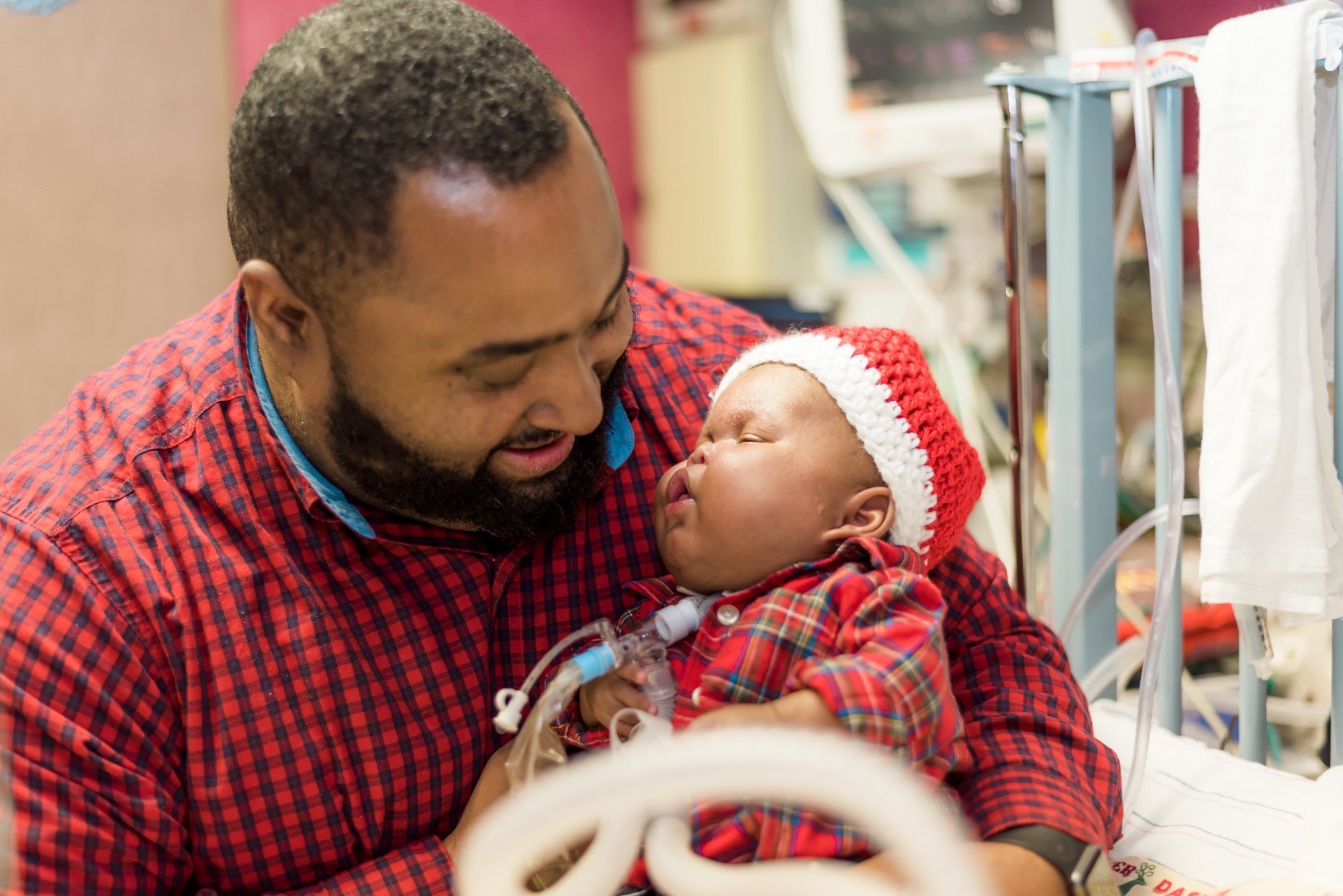 Noah Jordan Brooks
Noah Jordan Brooks was born on April 28th 2017 at Forsyth Medical Center in Winston Salem, NC. He was only 22 weeks and 6 days when born. He weighed only 1 lb 2.3 oz and was given only a 5% survival rate. Noah was moved to Brenner Children's Hospital on Sunday May 21st after it was found he had to have an emergency surgery due to a perforated bowel that was making Noah become septic. He would remain at the NICU at Brenner Children's hospital until January 29th, 2018. A total of 272 days Noah spent between both hospitals with multiple surgeries including: hiatal hernia repair, retinopathy of prematurity due to long periods of necessary exposure to oxygen. He also stayed on a jet ventilator for an extended period of time due to his lungs immaturity. Noah had been intubated with breathing assistance from birth. He was diagnosed with bronchial pulmonary dysplasia or BPD, better known as chronic lung disease. As a result of unsuccessful breathing trials, to be proactive it was recommended that Noah receive a tracheostomy. Noah would be on record as the first child born as early as 22 weeks to not just survive, but leave Brenner Children's Hospital. His case study has been shared at numerous Neonatal conferences and since his graduation, more children born at 22 weeks have also been discharged from Brenner. Noah has never spoken since being born but communicates in his own special way. As a result of his extended stay in the NICU, Noah did not have the ability to learn at stages of crawling and walking at 7, 8 and 9 months as most children do. He is almost 5 years old and is finally learning how to walk on his own. Noah's story of perseverance has been shared on multiple platforms but most notably at the 2019 International Conclave of Phi Beta Sigma Fraternity, Inc at Las Vegas. Phi Beta Sigma was celebrating its then 25 year relationship with March of Dimes and highlighted Noah's story as Noah's father is a member. "We are so very proud of Noah and are blessed to be chosen as this year's Ambassador family for this years March for Babies walk."- Brooks Family