MARCH FOR BABIES:
A MOTHER OF A MOVEMENT™
---
Greater Philadelphia

TBD
4231 Avenue of The Republic , Philadelphia, PA 19131
---
Date: Saturday, June 04, 2022 8:30 AM
Date:
June 04, 2022
Event Time: 08:30 AM
Registration Time: 8:00AM
Location:
4231 Avenue of The Republic , Philadelphia, PA 19131
TBD
Important Update
Our March for Babies celebration is still on, but it looks a little different! We are rapidly preparing for a new, virtualized event that will be fun and engaging for everyone. This change in format aligns with the newly released CDC guidance for large events, to help ensure the safety and health of our participants. More details on our new format to come soon!
Join the movement!
This year, March for Babies: A Mother of a Movement™ has a bold new vision. More than just a walk, it's your entry into making a visible difference in your community now and for generations to come.
By participating in March for Babies, you're lifting up communities for health equity, opening the door for all moms to have access to care and protecting the health of families by pushing for their rights. It's no small feat—it's a mother of a movement!
Start or join an existing team today, create an online fundraising page and let everyone know that you're helping to make America a more equitable place and ensure that every mom and baby is healthy.
This year you can expect a number of family friendly activities throughout the entire morning. In addition to the 3.5k walk we'll have a 5k and 10k race route and a kids superhero sprint. Come join the fun!
Regsiter for Run for Babies 5kand 10k HERE
6:30AM Race Registration
7:30AM Race Begins
7:45AM Walk Registration
8:00AM March for Babies Town Activities Open
8:30AM Walk Begins
9:30AM Superhero Sprint
10:30 March for Babies Town Closes
For more information, contact Allison Lang [email protected]
---
EXPERIENCE PROGRESS* $446,451 RAISED (As of Sunday, Oct 2, 2022)
Raised: $446,451
Top family teams
1
In Mary's Memory
$41,120
5
Journey for Jackson
$7,382
Company, School & Org Teams
1
McNeil / J&J - Temple-Ambler
$91,278
2
Zeta Phi Beta - Beta Delta Zeta - Philly Zetas
$12,703
3
Zeta Phi Beta - Kappa Omega Zeta
$12,596
4
Team Springfield Orthodontics
$9,823
*The total amount displayed reflects the amount on the team or personal fundraising progress bar. If the progress bar is not displayed on the team or personal page, the team/person won't be displayed on the leaderboard. Leaderboard totals reflect cash and checks marked "received" on the online sponsor form as well as credit card and PayPal donations. Team captains can enter as cash and mark "received" any money raised through promotions, such as bake sales and casual days and any sponsorship money paid to the March of Dimes, on their team's online form. Record all donations on your online sponsor form before you turn in cash and checks to the March of Dimes!
---
Ambassador
Sanya Brown
In March 2021, Sanya Brown's high-risk pregnancy developed into an urgent health crisis, putting her life in danger. Sanya had postpartum preeclampsia with her first baby, and was at risk of developing the life-threatening disease a second time. Preeclampsia is a life-threatening hypertensive disorder which occurs only during pregnancy and the postpartum period. It is most often characterized by a rapid rise in blood pressure that can lead to seizure, stroke, multiple organ failure, and even death of the mother and/or baby. The racial disparities in preeclampsia rates are alarming: Black women are 60% more likely to develop preeclampsia than white women and more likely to suffer severe complications. During a scheduled non-stress test at 37 weeks, it was discovered that Sanya once again was suffering from elevated blood pressure that was consistent with preeclampsia. This time, the world was in the throws of COVID-19, so instead of having the support of family, Sanya was admitted to the hospital alone with the information that she would be having an emergency c-section that day. Her husband was soon allowed to follow, and their son Aiden Dominic Brown was born via c-section weighing in at 7 pounds 13 ounces and 21 ½ inches long. Even though he was three weeks early, Aiden was healthy, and the family rejoiced, but their celebration would not last long. Shortly after Aiden's birth, Sanya suffered from postpartum hemorrhage (PPH), a condition that affects about 1 to 5 in 100 people who have a baby. PPH can cause a severe drop in blood pressure and if not treated quickly this can lead to shock and death. As is the case in many pregnancy and birth related outcomes, studies have shown that risk severe PPH is significantly higher for Black women than all other races and ethnicities. Thankfully, doctors were able to operate quickly to stop Sanya's bleeding, but not before she had lost three liters of blood – half her body's total volume. After additional surgery and a very challenging recovery, Sanya was finally able to return home to begin life with her now family of four. Data shows that the US remains among the most dangerous developed nations in the world for childbirth. It is even more dangerous for communities of color. March of Dimes is taking action to support policies and system changes that will lead to real and measurable improvements in health for all moms and babies. Every mom, baby, and family deserve an equal, healthy, and safe start. By joining March for Babies: A Mother of a Movement, you're lifting communities, creating connections, and taking action to make America a more equitable place and ensure that every family like Sanya's is healthy.
THANK YOU TO OUR PARTNERS
Thank you to our local sponsors
Friends of March of Dimes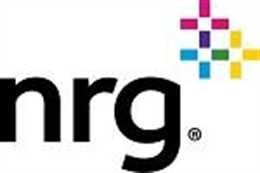 Become a partner