MARCH FOR BABIES:
A MOTHER OF A MOVEMENT™
---
San Diego

Balboa Park
699 El Prado , San Diego, CA 92101
---
Date: Saturday, May 20, 2023 9:00 AM
Date:
May 20, 2023
Event Time: 09:00 AM
Registration Time: 7:15AM
Location:
699 El Prado , San Diego, CA 92101
Balboa Park
Important Update
Our March for Babies celebration is still on, but it looks a little different! We are rapidly preparing for a new, virtualized event that will be fun and engaging for everyone. This change in format aligns with the newly released CDC guidance for large events, to help ensure the safety and health of our participants. More details on our new format to come soon!
Together, we will continue to fight that everyone is born healthy regardless of wealth, race or geography, but we can't do it alone. We need you! Start by registering today and walk with us on May 20th! If you have any questions about joining our event, creating a fundraising team, sponsoring our event, or would like more information, please contact Jes Wade, 858.300.6402 or
[email protected]
.
You can visit our Facebook page to learn more about San Diego March of Dimes.
ABOUT THE LOCAL EVENT
What time should I arrive?
We recommend arriving at 7:15 a.m. for registration to allow yourself time to park, check in, listen to the program emceed by Kimberly Hunt, Co-Anchor of ABC 10 News starting at 8:15 a.m., participate in the Super Hero sprint at 8:45 a.m., and line up at the start line.
Will there be food and drinks?
Yes! Light snacks, fruit, and water will be provided before and after the walk.
Are there activities for kids?
The event is fun for the whole family, but your little one can participate in the March for Babies Super Hero Sprint – they'll even get a Super Hero cape (while supplies last.) There will also be yard games, rock painting, and stroller decorating.
Is parking available?
Parking is available around Balboa Park. El Prado, Village Pl., and Balboa Dr will be closed off for our guests to park. We encourage you to arrive early to find ample time to park and get to our walk site.
---
EXPERIENCE PROGRESS* $270,810 RAISED (As of Saturday, Sep 30, 2023)
Raised: $270,810
Top fundraisers
2
Donna Schweitzer
$15,761
Top family teams
2
Sutton Family Team
$4,126
Company, School & Org
1
MCCARTHY BUILDING COMPANIES SAN DIEGO
$96,520
3
Juno Diagnostics
$8,600
4
ALPHA PHI ALPHA - CA
$3,924
5
UC SAN DIEGO HEALTH
$3,250
*The total amount displayed reflects the amount on the team or personal fundraising progress bar. If the progress bar is not displayed on the team or personal page, the team/person won't be displayed on the leaderboard. Leaderboard totals reflect cash and checks marked "received" on the online sponsor form as well as credit card and PayPal donations. Team captains can enter as cash and mark "received" any money raised through promotions, such as bake sales and casual days and any sponsorship money paid to the March of Dimes, on their team's online form. Record all donations on your online sponsor form before you turn in cash and checks to the March of Dimes!
---
2023 Ambassador Family
Team Little Wing
Our family first connected with March of Dimes in 1979 when my parents met at a March of Dimes Walkathon in Thousand Oaks, California. Now as a Pediatric Physical Therapist and Yoga teacher, I have been treating premature and medically complex infants for more than a decade, but I never expected to have my own premature baby in the NICU for over a month. My first baby Logan was delivered 6weeks early due to a high-risk condition called Vasa Previa Within the first 24-hours of birth Logan required intubation, and he remained on oxygen support at UCSD Jacobs Center for weeks because his little lungs weren't ready to breathe on their own yet. My husband Pete and I had all our meals in the hospital for over a month, and we took turns sleeping in the NICU almost every night. After 36 scary exhausting days, we were finally able to bring our baby Logan home with us. Once Logan was discharged home, he received Early Intervention therapy services to help with his developmental skills until he was 3 years old. Logan is now a strong, healthy, and very silly 5 year old who loves Sonic the Hedgehog, soccer, and playing at the beach with his little sister Gwendolyn. He attends preschool along with weekly Yoga group, Equine-assisted Physical Therapy, and lots of local sports and music activities. Logan has been participating in the San Diego March for Babies with our family since he was 1 year old in 2019, and he is proud to tell everyone that he too was a premature baby who grew strong with the help of his family, friends, and healthcare teams. I can't help but feel that my parents meeting at a March of Dimes event almost 40 years ago had to be some cosmic catalyst that also led me to become a Pediatric Physical Therapist --and later experience the near loss of my own Premature baby. The resources I have found through March of Dimes have helped me connect with other families, and I've learned that comradery with other Preemie parents is indispensable in the postpartum chaos with a newborn in the NICU. I now regularly direct families of the babies I treat towards March of Dimes for education, advocacy, and support. Please join our team or donate to contribute towards research, education, and advocacy for all Babies & Birthers! https://www.marchforbabies.org/team/LittleWingSanDiego Our Ambassador Family program in San Diego is supported by Costa Azul Contracting Group, Willis Construction, Howard's Rug Co., and Performance Contracting Group.
PARTNER WITH MARCH FOR BABIES
Take steps with us to protect the health of every family today and for generations to come.
Thank you to our local sponsors
Media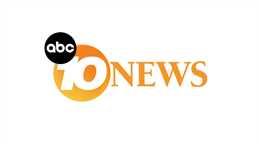 Become a partner