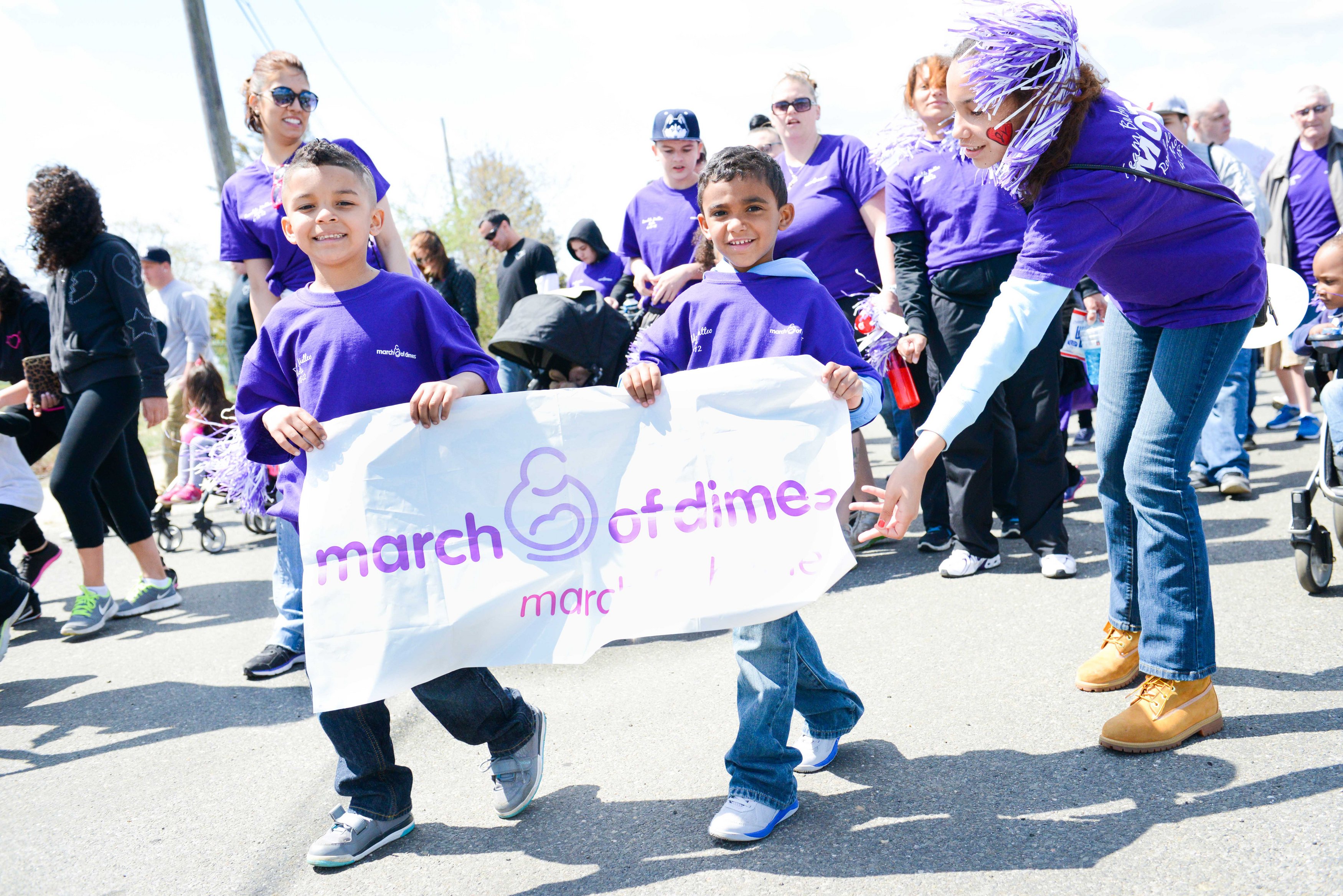 Fairfield
Raised to date
$102,856.64
Help us reach our goal:
$140,000.00
Date: Sunday, May 3, 2015
Registration time:
10:00AM
Jennings Beach
880 South Benson Rd.

Fairfield, CT 06824
(203) 692-5899 | CT322@marchofdimes.org
On Sunday, May 3rd, spend your morning with the March of Dimes as we walk for stronger, healthier babies. It's March for Babies at scenic Jennings Beach! More than 500 walkers from Fairfield and its surrounding communities will gather to celebrate, honor and remember the precious babies and ...
More
►
Available documents for this event:
Make a donation
Every family deserves to celebrate the birth of a healthy baby.
Help make that happen by supporting a fundraiser or team!
Event progress *
(As of Thursday, July 2, 2015)
Top non-family teams
GE Capital Cares Team - CT
Top individual fundraisers
Cidalia and Philippe Bourdon
*
The total amount displayed reflects the amount on the team or personal fundraising progress bar. If the progress bar is not displayed on the team or personal page, the team/person won't be displayed on the leaderboard. Leaderboard totals reflect cash and checks marked "received" on the online sponsor form as well as credit card and PayPal donations. Team captains can enter as cash and mark "received" any money raised through promotions, such as bake sales and casual days and any sponsorship money paid to the March of Dimes, on their team's online form. Record all donations on your online sponsor form before you turn in cash and checks to the March of Dimes!
Incentives
$200.00
- March for Babies T-shirt
$350.00
- $15 Macy's or Kmart Gift Card and T-shirt
$500.00
- $25 Macy's or Kmart Gift Card and T-shirt
Our ambassador
On Sunday, May 3rd, hundreds from the Fairfield-area communities will gather for March for Babies at Jennings Beach to benefit the March of Dimes. Leading the festivities will be the event's 2015 Ambassadors, Billy and Lori Monteiro of Trumbull, along with their three-year old son, Cristiano. They will share their family's prematurity journey, thank walkers for their commitment to the March of Dimes mission to give all babies a healthy start, and lead the walk with their team, "Cristiano's Crew." In two years, their March for Babies team has raised nearly $5,000. In winter of 2012, Billy and Lori were looking forward to the April birth of their son. But in late January, at just 28 weeks pregnant, Lori unexpectedly went into premature labor. Cristiano was born at Bridgeport Hospital and weighed just 2 lbs. 9 oz. He remained in the neonatal intensive care unit for two months before coming home. "Everyone warned me that the following months in the NICU could be compared to a roller coaster and that was very true," said Lori. "There were so many emotions – sadness, guilt, anger. But I also felt happiness. I was happy after every weight gain, every oxygen stat that was lowered, and every time I held my tiny baby. He is an inspiration." "Cristiano's only physical evidence of prematurity is the lack of teeth enamel and he is still missing a tooth," continued Lori. "He loves puzzles, pretend play and trucks!" Each year in Connecticut nearly 40,000 babies in Connecticut are born. 1 in 10 babies are born too soon, and 1 in 7 infant deaths is attributed to a birth defect. The mission of the March of Dimes is to prevent birth defects, premature birth and infant mortality through research, education, advocacy and community programs. "The March of Dimes mission has impacted our lives in so many ways. We have become advocates for babies born too soon or born sick. We have dedicated our lives to helping others and raising money to help other babies live," said Lori.
Thanks to our national sponsors:
Thanks to our local sponsors: