MOMS AND BABIES NEED YOU NOW MORE THAN EVER
---
Lake/Sumter County

National Training Center
1935 Don Wickham Drive , Clermont, FL 34711
---
Date: Saturday, May 05, 2018 8:00 AM
Important Update
Our March for Babies celebration is still on, but it looks a little different! We are rapidly preparing for a new, virtualized event that will be fun and engaging for everyone. This change in format aligns with the newly released CDC guidance for large events, to help ensure the safety and health of our participants. More details on our new format to come soon!
Nearly 4 million babies are born in the U.S. every year, and each one needs us. The money you raise will be a lifeline for moms and babies near you and across the country. Join more than 400 people at the Lake-Sumter walk in support of moms at every stage from preconception to post-delivery with research, programs and education—and it all comes together with a celebration at March for Babies on Saturday, May 5th.
---
EXPERIENCE PROGRESS* - Raised: $78,813 *(As of Saturday, Jan 16, 2021)
Raised: $78,813
Top non-family teams
1
Zeta Phi Beta Sorority, Inc. Psi Zeta Zeta Chapter
$4,374
2
Raney Construction, Inc.
$3,844
*The total amount displayed reflects the amount on the team or personal fundraising progress bar. If the progress bar is not displayed on the team or personal page, the team/person won't be displayed on the leaderboard. Leaderboard totals reflect cash and checks marked "received" on the online sponsor form as well as credit card and PayPal donations. Team captains can enter as cash and mark "received" any money raised through promotions, such as bake sales and casual days and any sponsorship money paid to the March of Dimes, on their team's online form. Record all donations on your online sponsor form before you turn in cash and checks to the March of Dimes!
---
Our ambassador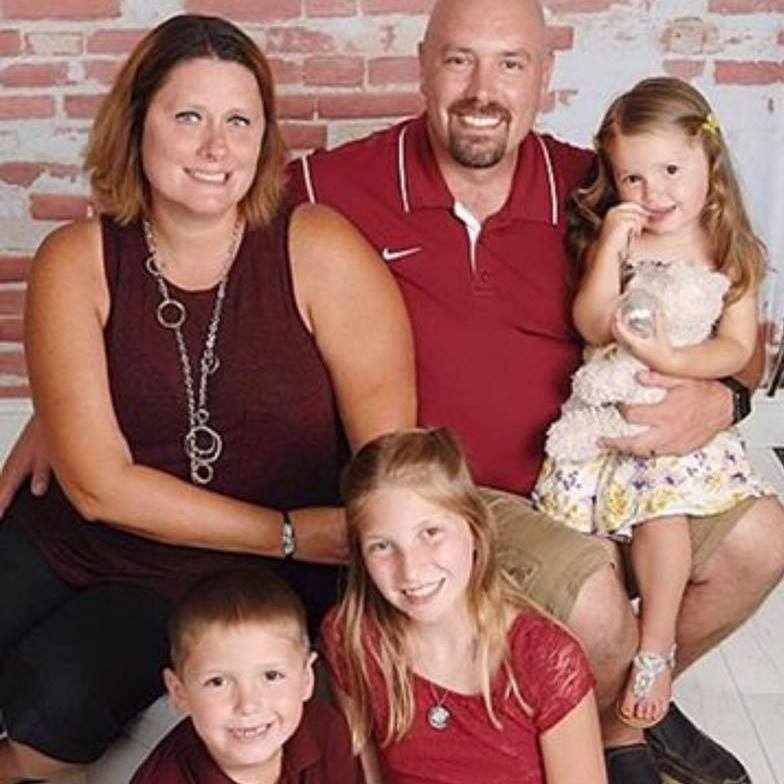 Broffman Family
We had already lost two previous pregnancies, but we never gave up hope that we would have children to join Jon's daughter, Anna. In 2011, we found out we were pregnant. For periods of time, I was hospitalized and spent time on bed rest to deal with pregnancy complications. We feared for our baby, preparing for his arrival week by week, and hoping for a positive birth outcome. When I was in my 37th week and feeling great, our family proudly walked at a March for Babies event to remember our two angels and to celebrate our pending baby boy. The next day, during a scheduled doctor's visit, I learned I was in labor. Hours later, Liam Harley was born weighing 7 lbs. 14 oz. at 19 inches long. He was perfect and we were filled with joy! In 2013, we were surprised to find out we were pregnant again! We welcomed the news with fear and happiness. During this pregnancy, I saw a specialist twice a week along with my regular OB doctor to monitor for complications. This pregnancy went very smoothly, with no scares. While at the doctor for her pre-surgery bloodwork, I learned I was in labor. Hours later, Hailey Claire was born at 7 lbs. 8 oz., 20 inches long. Shortly after her birth, Hailey was diagnosed with baby apnea and had to be transferred to another hospital, 40 minutes away. I stayed behind to recover from my C-section and did not get to hold my baby for three days. After five days in NICU, Hailey was released from the hospital, healthy and happy. Today, our family of 5 is thriving. We want to thank you for joining our family and countless others at March for Babies this year. Your support funds the research and programs that will help give all babies the best possible start. Thank you, Peggy and Jon Broffman
---
Rewards
$100
- Early Bird! raise $100 online by Feb 28 and receive a picture frame magnet
$100
- Official March for Babies event t-shirt
$250
- March for Babies fashion tote OR leather journal + event t-shirt
$500
- March for Babies computer backpack OR picnic blanket tote + event t-shirt
$500
- Personalized "Why I Walk" sign displayed on the walk route
$1,000
- Champion for Babies hat + round beach towel OR yoga mat + event t-shirt
$2,500
- Champion for Babies hat + Igloo Cooler OR terri hoodie + event t-shirt
$5,000
- Champion for Babies hat + travel duffel OR insulated jacket + event t-shirt
$10,000
- Champion for Babies hat + sport couch OR Under Armour jacket + event t-shirt
---
Thank you to our National Partners
Thank you to our local sponsors
Become a partner