MARCH FOR BABIES: A MOTHER OF A MOVEMENT™
---
Connecticut March for Babies

Connecticut March for Babies
n/a , n/a, CT 06001
---
Date: Saturday, June 12, 2021 10:00 AM
Date:
June 12, 2021
Time: 10:00 AM
Location:
Click on VISIT EXPERIENCE below for our fun virtual March for Babies experience!
Important Update
Our March for Babies celebration is still on, but it looks a little different! We are rapidly preparing for a new, virtualized event that will be fun and engaging for everyone. This change in format aligns with the newly released CDC guidance for large events, to help ensure the safety and health of our participants. More details on our new format to come soon!
Join the Movement!
This year, March for Babies: A Mother of a Movement™ has a bold new vision. More than just a walk, it's your entry into making a visible difference in your community now and for generations to come.
By participating in March for Babies, you're lifting up communities for health equity, opening the door for all moms to have access to care and protecting the health of families by pushing for their rights. It's no small feat—it's a mother of a movement!
Start or join an existing team today, create an online fundraising page and let everyone know that you're helping to make America a more equitable place and ensure that every mom and baby is healthy.
ABOUT THE LOCAL EVENT
It's a day to celebrate moms, babies & families. A day to remember those we've lost. And a day to hope for a future when every mom & baby can get the care they need. We'll share stories that are deeply emotional—of struggle, loss & survival. You can also share your thoughts and stories as the event unfolds.
Log in here Connecticut March for Babies at 9:45am.
---
EXPERIENCE PROGRESS* $192,274 RAISED (As of Saturday, Sep 25, 2021)
Raised: $192,274
Top fundraisers
5
Katie & Kevin Kratzer
$3,114
Top family teams
1
Dominic's Dominators
$5,511
3
Team Evan Spencer
$4,851
Company, School & Org Teams
1
Yale Preemie Donnas
$13,290
2
Cigna - Information Technology
$6,287
3
Thompson Brook Reading Champions
$4,269
4
Alpha Alpha Rho Zeta, Dove Love for Babies
$2,911
5
Sigma Gamma Rho - Theta Alpha Sigma
$2,742
*The total amount displayed reflects the amount on the team or personal fundraising progress bar. If the progress bar is not displayed on the team or personal page, the team/person won't be displayed on the leaderboard. Leaderboard totals reflect cash and checks marked "received" on the online sponsor form as well as credit card and PayPal donations. Team captains can enter as cash and mark "received" any money raised through promotions, such as bake sales and casual days and any sponsorship money paid to the March of Dimes, on their team's online form. Record all donations on your online sponsor form before you turn in cash and checks to the March of Dimes!
TOP FUNDRAISERS
WHO INSPIRE
Congratulations to our Circle of Champions: those who raised $1,000 or more on their personal page. They're taking action for all families by raising critical funds for March of Dimes. Thank you!
---
2021 Ambassador Family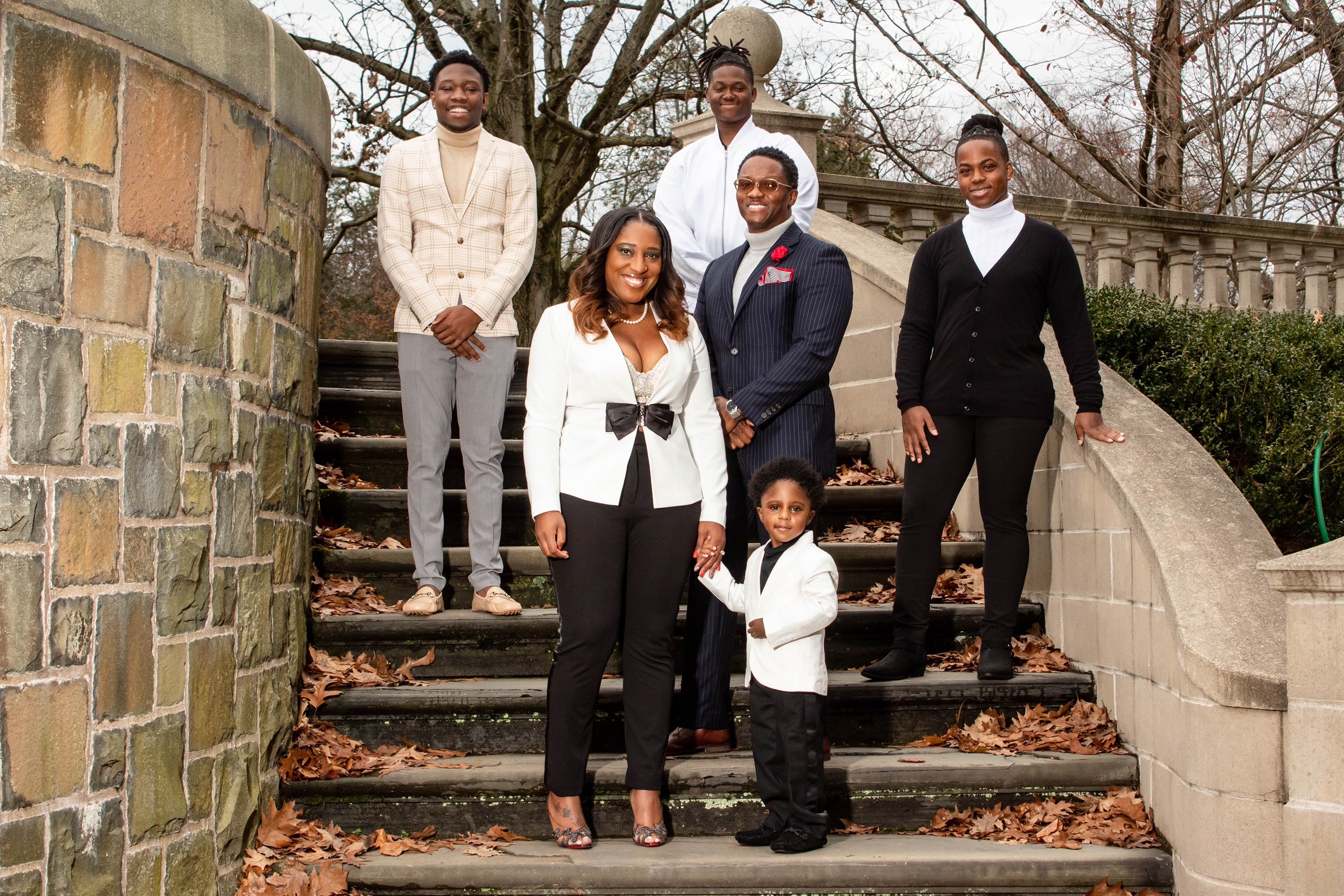 James and Karissa Watkins
Meet James Watkins, Karissa McLaurin-Watkins, and their son James (Jacee) Watkins Jr. from North Haven, Connecticut. The Watkins family has participated in the annual March for Babies walk for the past four years. The goal of the organization is to fight for the health of all mothers and their babies by, "lifting up communities for health equity, opening the door for all moms to have access to care and protecting the health of families by pushing for their rights." The objective of every pregnancy is for the family to experience the pleasure, good fortune, and joy of having a healthy pregnancy and delivering a healthy baby. This was not the case for James and Karissa in 2017. Karissa was admitted into Yale-New Haven hospital in her 25th week of pregnancy. The doctors informed the couple that Jacee had not grown in six weeks due to a bleed in the placenta that had developed a huge blood clot. The clot was restricting the growth (intrauterine growth restriction (IUGR)) and development of their precious baby boy. Additionally, Karissa had been diagnosed with preeclampsia. After being in the hospital and on strict bed rest for two weeks, the doctors thought it was best to perform an emergency Cesarean delivery (C-section) at 27 weeks' gestation. Therefore, on March 22, 2017, Jacee was born weighing one pound and six ounces. He entered this world as a micro-preemie with the odds stacked against him. Jacee faced chronic lung disease, ROP (retinopathy of prematurity), Stage 2, bilateral, Nephrocalcinosis, Osteopenia, hypophosphatemia, umbilical hernia, hypercalcemia, small grade 1 IVH (intraventricular hemorrhage) brain bleed, exotropia, and hyperopia of both eyes with astigmatism and an umbilical hernia. When Karissa had been discharged from the hospital, the couple had the difficult and emotional dilemma of leaving Jacee in the NNICU at Yale-New Haven Children's Hospital. That time in the NNICU started out very scary and overwhelming. Karissa stated, "Our emotions changed daily. We went from sad, to nervous, to despair, to anger, to helplessness, to thankful, to happy, to depression, to hopelessness, to lost, and confused. It seemed like an eternity before our baby would come home." She recalled the staff telling them to think of your actual due date as your baby's discharge date. His due date had come and gone, and he was still in the NNICU. Karissa, went on to say, "The hardest question to answer, as a NNICU parent, is when your baby is coming home?" She advises people to NEVER ever ask a parent whose child is in the NNICU about when the baby will be home because they have no control over the date. Be assured, when parents know when their baby will be home, they'll shout it from the rooftop. James and Karissa stayed in constant touch with the hospital staff, "We kept an open line of communication with the entire NNICU staff, always advocating for our baby, and attending rounds. The staff made it much easier for us to deal with everything. It was like we gained additional family members. The Watkins family's journey lasted for over 145 days. Today Jacee is a healthy, almost 4-year-old who loves Storytime, dancing, gymnastics, listening to music, playing outside, riding his bike, and pretend play (i.e. Avenger characters). He also loves playing sports with his older brothers. James and Karissa felt, "truly blessed to have our family and friend's support throughout a very difficult time." Also, with the help of Yale-New Haven Children's Hospital entire NNICU staff, NNICU Grad Program, Connecticut Birth to Three Program, Jacee is currently exceeding all his milestones and has no developmental delays. We are honored to serve as a March of Dimes Ambassador family, to share our story, encourage other families, and further support the March of Dimes.
Thank you to our National Partners
Thank you to our local sponsors
Platinum

Gold

Silver

Bronze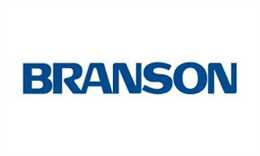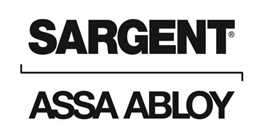 Media