MARCH FOR BABIES: A MOTHER OF A MOVEMENT™
---
San Antonio

SeaWorld
* , San Antonio, TX 78251
---
Date: Saturday, May 08, 2021 10:00 AM
Date:
May 08, 2021
Time: 10:00 AM
Location:
Click on VISIT EXPERIENCE below for our fun virtual March for Babies experience!
Important Update
Our March for Babies celebration is still on, but it looks a little different! We are rapidly preparing for a new, virtualized event that will be fun and engaging for everyone. This change in format aligns with the newly released CDC guidance for large events, to help ensure the safety and health of our participants. More details on our new format to come soon!
Join the movement!
This year, March for Babies: A Mother of a Movement™ has a bold new vision. More than just a walk, it's your entry into making a visible difference in your community now and for generations to come.

By participating in March for Babies, you're lifting up communities for health equity, opening the door for all moms to have access to care and protecting the health of families by pushing for their rights. It's no small feat—it's a mother of a movement!

Start or join an existing team today, create an online fundraising page and let everyone know that you're helping to make America a more equitable place and ensure that every mom and baby is healthy.
FAMILY CUP CHALLENGE
Calling all Family and Friends Teams to join us in the inaugural 2021 March for Babies: A Mother of a MovementTM Family Cup Challenge!
The inaugural Family Cup Challenge unites Family and Friends Teams in their desire to support the March of Dimes. Participating teams work together to inspire and engage others in the movement and raise funds, while also competing against each other to earn the title of the inaugural March for Babies: A Mother of a Movement Family Cup Challenge Champion!
Join us today
ABOUT THE LOCAL EVENT
Unable to join our PEP UP RALLY on 3/11/21? No Problem! Watch the recording HERE
If you are interested in sponsoring March for Babies - Please contact Carla O'Neal at [email protected] or 210-781-9555.
If you would like more information on joining the Volunteer Committee - Please contact Carla O'Neal at [email protected]/ or 210-781-9555.
---
EXPERIENCE PROGRESS* $209,778 RAISED (As of Monday, Oct 25, 2021)
Raised: $209,778
Top family teams
3
Team Harris Allen
$2,007
5
Preemie achievement
$1,121
Company, School & Org Teams
1
Alpha Phi Alpha - Delta Rho Lambda
$13,231
2
University Health System
$10,443
3
CenterPoint Energy STX
$8,324
4
Sigma Gamma Rho - Alpha Phi Sigma Chapter
$5,711
5
Gamma Alpha Chi Zeta of San Marcos
$3,721
*The total amount displayed reflects the amount on the team or personal fundraising progress bar. If the progress bar is not displayed on the team or personal page, the team/person won't be displayed on the leaderboard. Leaderboard totals reflect cash and checks marked "received" on the online sponsor form as well as credit card and PayPal donations. Team captains can enter as cash and mark "received" any money raised through promotions, such as bake sales and casual days and any sponsorship money paid to the March of Dimes, on their team's online form. Record all donations on your online sponsor form before you turn in cash and checks to the March of Dimes!
TOP FUNDRAISERS
WHO INSPIRE
Congratulations to our Circle of Champions: those who raised $1,000 or more on their personal page. They're taking action for all families by raising critical funds for March of Dimes. Thank you!
---
2021 San Antonio March for Babies Ambassador Family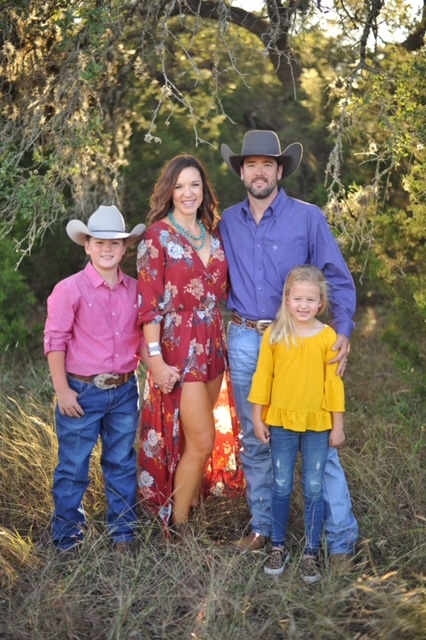 The Chanler Family
As most young couples do, we wanted nothing more than to be parents and start a family. Our journey to having the family did not come easily. After several failed fertility treatments, we finally made the decision to try IVF and after our first transfer, we were PREGNANT. We were so very excited and felt so blessed. We found out quickly that we were pregnant with twins and then found out we were having a boy, Bryce Wendel and a girl, Bristol Anne. Being this was our first pregnancy we didn't know what to expect. Everything was going great until 24 weeks. It was a weekend and after a day of shopping, I didn't feel so well, but thought I was just tired from shopping and being pregnant. Fast forward to Sunday morning and I knew something was not right. The on-call doctor asked me to please come immediately to labor and delivery. After I arrived, much to my surprise I was in full-blown labor. Within hours, I delivered the twins and they were swept away to the NICU. Once they were assessed, we were told by the doctors that their chances of survival were slim but they would do everything they could to give them a chance. This is exactly what the doctors did. Everything was done that could be done, but unfortunately the twins both passed due to their medical complications associated with a premature birth. While our hearts were broken, we knew that to honor their lives and their impacts on our lives we had to share their story. This is when we were introduced to March of Dimes through their March for Babies event. With family and friends, we created Team B-Squared and find great joy in sharing the mission of March for Dimes. To share their story is to honor their lives and to give hope to other families who experience loss or the birth of premature children.
Thank you to our National Partners
Thank you to our local sponsors
Signature


Platinum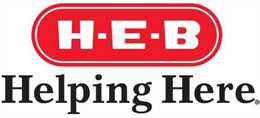 Gold

Silver
Media