MARCH FOR BABIES: A MOTHER OF A MOVEMENT™
---
Skylands March for Babies

Sussex County Fairgrounds
37 Plains Road , Augusta, NJ 07822
---
Date: Sunday, May 05, 2019 10:00 AM
Important Update
Our March for Babies celebration is still on, but it looks a little different! We are rapidly preparing for a new, virtualized event that will be fun and engaging for everyone. This change in format aligns with the newly released CDC guidance for large events, to help ensure the safety and health of our participants. More details on our new format to come soon!
THE MONEY YOU RAISE MAKES AN IMPACT
During the COVID-19 pandemic and beyond, moms and babies can't wait. Delivery can't wait.
By joining March for Babies Step Up! you are helping moms and babies across the country, during a time when it's needed most. Thanks to you we are adding new programs and resources to help families during the covid-19 crisis and beyond.
Your fundraising supports:
Virtual prenatal programs for moms-to-be
COVID-19 interventions and support for moms and babies
Educational programs, including live Facebook panel discussions, to get info into hands of moms and families
Necessary supplies for expectant mothers including blood pressure cuffs and masks
and so much more!
There are so many ways to join March for Babies Step Up!
Register here at marchforbabies.org by clicking "JOIN THIS EVENT".
After registering, download the app.
Start stepping and share your story using #MarchforBabies and #MFBStepUp!
Request pledges from friends and family via the app – don't be shy!
Visit the app daily and watch for challenges to participate in throughout the campaign.
And don't forget to make your own donation!
You can earn fun March of Dimes fundraising rewards – now through August 15!
And don't forget - March of Dimes is here to serve as a resource for you, providing the latest information on COVID-19 on our webpage. You can also learn about our newly launched COVID-19 Intervention and Support Fund to ensure families stay informed about COVID-19, and that interventions are developed with moms and babies top of mind and then distributed so everyone across our country has access. Find more here.
---
EXPERIENCE PROGRESS* $58,080 RAISED (As of Friday, Mar 5, 2021)
Raised: $58,080
Top fundraisers
1
Rich and Jen Buchman
$5,188
Top family teams
1
Team Tori/Kyle-M074
$5,783
2
AngelsInOurHeart
$3,938
3
Mary's Kids-X257
$1,900
Top non-family teams
2
West Morris Central NHS
$1,883
3
Selective Insurance-X865
$1,219
*The total amount displayed reflects the amount on the team or personal fundraising progress bar. If the progress bar is not displayed on the team or personal page, the team/person won't be displayed on the leaderboard. Leaderboard totals reflect cash and checks marked "received" on the online sponsor form as well as credit card and PayPal donations. Team captains can enter as cash and mark "received" any money raised through promotions, such as bake sales and casual days and any sponsorship money paid to the March of Dimes, on their team's online form. Record all donations on your online sponsor form before you turn in cash and checks to the March of Dimes!
---
Our ambassador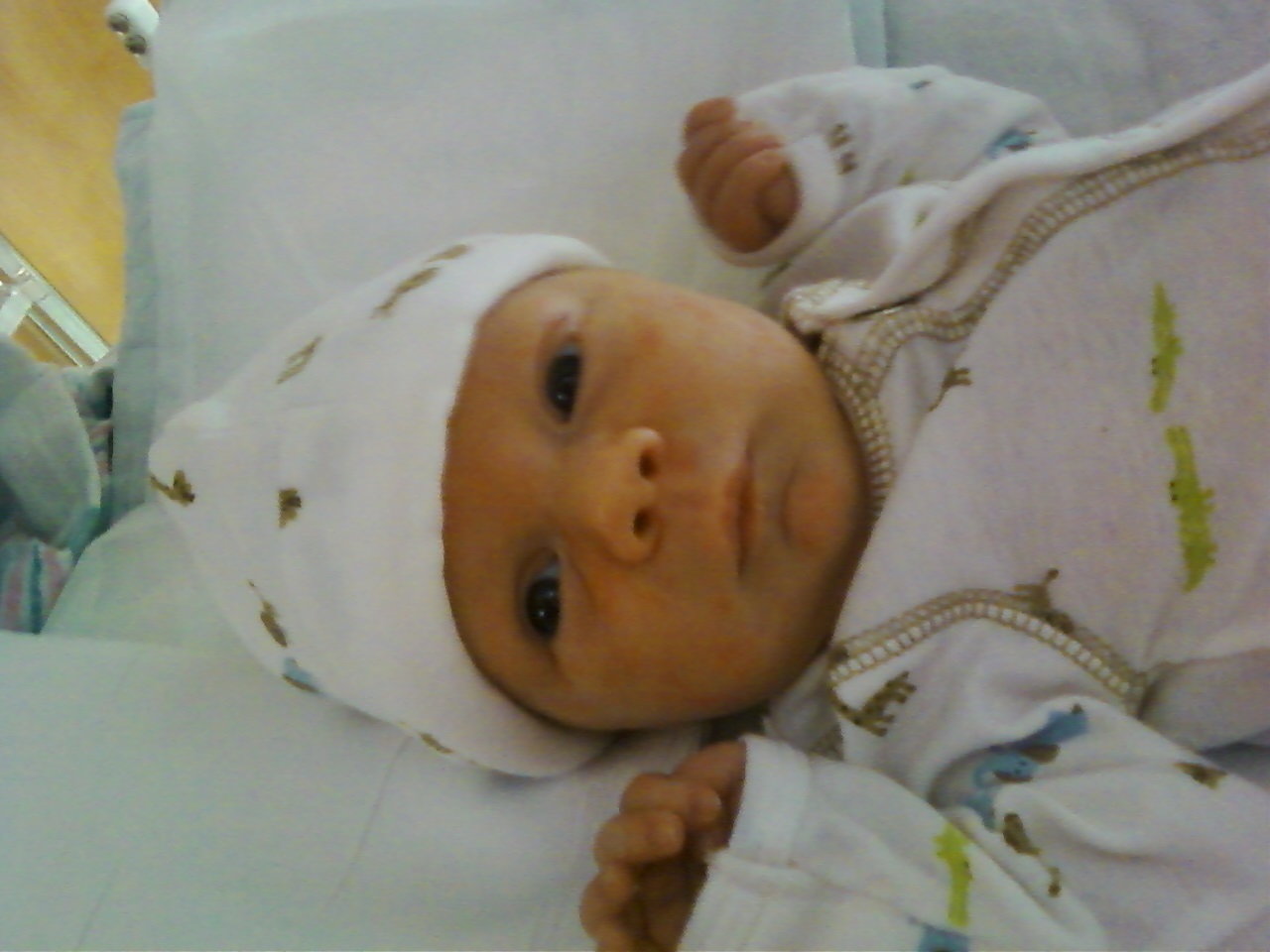 Dylan Gordon
Like most first time parents, Lisa and Bill Gordon of Hampton Twp, NJ were filled with anticipation of their son's birth. Little Dylan was apparently eager to be born as well- two months before he we was due, he was already causing contractions. Knowing he needed more time, doctors were able to delay his arrival somewhat with a medication called Procardia. Though Dylan was still born early, steroid shots helped in the development of his lungs. It turns out the wait was healthy in other ways that his parents couldn't even imagine. Dylan was born Aug 30, 2011, just one day before the New Jersey state law mandated testing of newborns for congenital heart disease went into effect. Set to go home on Sept 1, doctors performed a precautionary measure know as a pulse oximetry test and discovered an abnormality. Dylan's oxygen level was below 20% and despite his initial healthy appearance, he had a life threatening condition that required immediate surgery. Dylan was transferred to a medical facility that could treat this condition, at this point near death. Thanks to the quick decisions made by his doctors as a result of this screening, treatment was possible. Dylan's surgery was a success and today he is a healthy active seven year old. Dylan's story underscores the importance of the lifesaving newborn screenings of which March of Dimes advocates so strongly for. The state of New Jersey, currently screens for 55 disorders within 48 hours of birth. Through lifesaving research, education and advocacy efforts, March of Dimes is ensuring that babies like Dylan have the very best chance at a healthy life. Join us on May 5th to meet Dylan and help us to fight for the health of all moms and babies.
---
Rewards
$100
- Early Bird! "Wear Your Why" button for $100 online by 8 weeks before event
$100
- Official March for Babies event t-shirt
$250
- March for Babies packing cubes OR stainless tumbler + event t-shirt
$500
- March for Babies beanie OR canvas lunch cooler + event t-shirt
$500
- Personalized "Why I Walk" sign displayed on the walk route
$1,000
- Champion for Babies Medal + umbrella OR speaker/tablet stand+event t-shirt
$2,500
- Champion for Babies Medal + duffel OR beach tent + event t-shirt
$5,000
- Champion for Babies Medal + fleece jacket OR chair w speaker + event t-shirt
$7,500
- Champion for Babies Medal + rolling cooler OR bungee chair + event t-shirt
$10,000
- Champion for Babies Medal +jumbo block game OR Northface jacket+event t-shirt
---