MOMS AND BABIES NEED YOU NOW MORE THAN EVER
---
Shreveport-Bossier City

Loyola Athletic Complex
2550 Clyde Fant Parkway , Shreveport, LA 71105
---
Date: Saturday, April 29, 2017 10:00 AM
Important Update
Our March for Babies celebration is still on, but it looks a little different! We are rapidly preparing for a new, virtualized event that will be fun and engaging for everyone. This change in format aligns with the newly released CDC guidance for large events, to help ensure the safety and health of our participants. More details on our new format to come soon!
We're getting ready to walk in March for Babies! It promises to be a fun day out with people who share our passion for improving the health of babies. There'll be family teams, company teams and people walking with friends - it's a great feeling knowing we're all helping real families. Join our event and walk with us to raise money for babies right here in our community!
---
EXPERIENCE PROGRESS* - Raised: $30,703 *(As of Tuesday, Jan 19, 2021)
Raised: $30,703
Top fundraisers
3
Cassady Ballenger
$1,314
Top family teams
2
Team Josey -Shreveport
$1,314
Top non-family teams
1
LaTech Student Nurses
$3,002
3
CenterPoint Energy / North LA
$639
*The total amount displayed reflects the amount on the team or personal fundraising progress bar. If the progress bar is not displayed on the team or personal page, the team/person won't be displayed on the leaderboard. Leaderboard totals reflect cash and checks marked "received" on the online sponsor form as well as credit card and PayPal donations. Team captains can enter as cash and mark "received" any money raised through promotions, such as bake sales and casual days and any sponsorship money paid to the March of Dimes, on their team's online form. Record all donations on your online sponsor form before you turn in cash and checks to the March of Dimes!
---
Our ambassador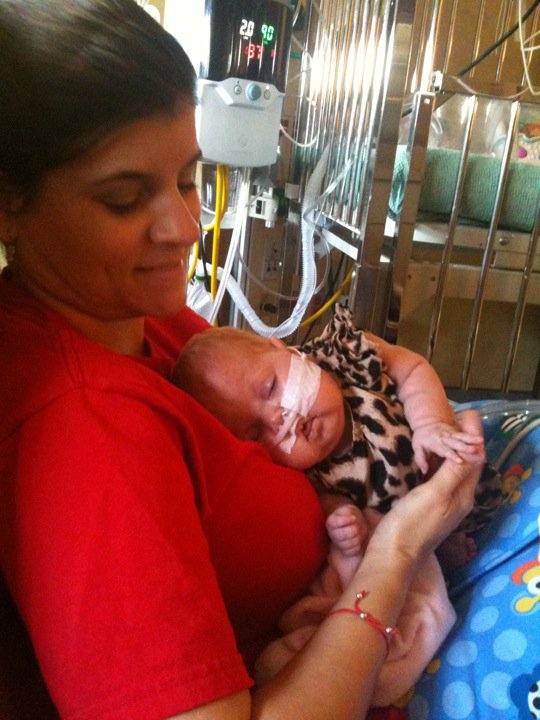 The Gale Family
Researchers are working hard to find causes, treatments and preventions for the serious problems that threaten babies' health. Just as March of Dimes funded Dr. Jonas Salk's effort decades ago to develop an effective polio vaccine, today they support grantees working in the areas of developmental biology, birth defects and premature birth. The March of Dimes continues to work to prevent stories like that of the Gale family. Here is their story as told by Angela Gale: It has been almost five years since we had to say goodbye to Samantha. Our pregnancy with Samantha had been full of tests because I was already over 35. Early in the pregnancy with her I had a blood clot and had been told I might go into premature labor. I felt great throughout my pregnancy and continued to follow my normal routine and did not think twice about it. I never would have guessed that I would have had her at 24 weeks; weighing just 13 oz. I know this heartbreak and joy is part of our story to share. We spent months at the hospital everyday anxiously waiting for the day we could take her home. There were some very scary moments throughout our stay. Samantha's biggest obstacle was her lungs. The doctors, nurses, and respiratory therapists worked around the clock to care for her. We formed life-long bonds with them and carry so many memories. More times than I can count we would have questions or concerns and the nurses would sit there with tears in their eyes because they could not give us the answer that we most wanted-a definite answer that our baby would live a long life. I know that she would not have made it past a few weeks had not so many discoveries been made in the medical field with premature babies. After 220 days in the hospital, we went home with a feeding tube and oxygen. We had prayed and dreamed of the moment when we could finally take her home; but it proved to be a huge challenge. As it happens with newborns, we rarely slept. Only she wasn't a newborn. She was almost 10 months old. That time at home showed us just how difficult it is both as a new parent and taking care of someone with health issues. Vic and I were stretched in ways we did not even know was possible yet we were so blessed. Parents often say they cannot imagine losing a child and neither could we until it actually happened. We had to say goodbye to Samantha. When we lost her, neither Vic nor I knew how we would ever move on. We were struggling to adjust to all of the changes and force ourselves to move on when we found out we were pregnant again. I went back and forth between worrying constantly and being at peace with the pregnancy. The perinatal doctors and my OB-GYN were wonderful. They answered all of our endless questions. They had several suggestions that we followed to ensure as much as humanly possible that Sara was a full-term baby. I remember hitting that 24 week mark and being overjoyed that Sara was healthy. We were still grieving Samantha but tried to stay focused on this beautiful gift that we had been given. Sara is now an amazing four year-old. She is strong-willed, funny, and keeps us on our toes. We talk about Samantha quite often and although Sara does not understand a lot of it, we continue to celebrate her life as well as the amazing gift we have been given through Samantha. While trying to find pictures for this article, Sara came and sat beside me and we watched videos and looked at pictures of Samantha. Sara wanted to watch the video over and over again. She thought Samantha was so funny and loved that they both shared a love for pacifiers. She even asked to sleep with hers that night. I will always wonder about the relationship they would have shared as sisters and the journey their life would have taken together. Life does not always turn out the way you plan it, but I am grateful for two amazing daughters who have forever changed us with their stories. Not only are we blessed by their lives but we are blessed by the numerous people who took care of us, loved us, and prayed with us along the way. March of Dimes is working to ensure that what the Gale's went through with baby Samantha does not happen to other families. In 2017, North Louisiana will be greatly impacted by March of Dimes efforts in with Shreveport/Bossier at the center of it all. The Healthy Babies are Worth the Wait Community Program in Louisiana has a strategic focus on North Louisiana which includes Shreveport/Bossier; the cities with the highest prematurity rate in the nation.
---
Rewards
$50
- Early Bird! $50 online by 2/28/17
$100
- Official March for Babies event t-shirt
$250
- March of Dimes tumbler or carry all tote + event t-shirt
$500
- March of Dimes cooler or hooded t-shirt + event t-shirt
$1,000
- Champion for Babies hat + 1/4 zip pullover OR polo + event t-shirt
$2,500
- Champion for Babies hat + backpack OR rain jacket + event t-shirt
$5,000
- Champion for Babies hat + sports chair OR jacket + event t-shirt
$10,000
- Champion for Babies hat + rolling suitcase OR wagon + event t-shirt
---
Thank you to our National Partners
Thank you to our local sponsors
Gold

Bronze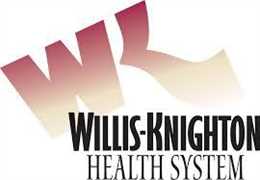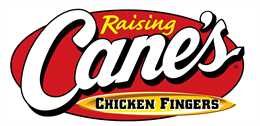 Media

Become a partner