MARCH FOR BABIES: A MOTHER OF A MOVEMENT™
---
Triangle

Perimeter Park
3005 Carrington Mill Blvd , Morrisville, NC 27560
---
Date: Friday, May 07, 2021 12:00 PM
Date:
May 07, 2021
Time: 12:00 PM
Location:
Click on VISIT EXPERIENCE below for our fun virtual March for Babies experience!
Important Update
Our March for Babies celebration is still on, but it looks a little different! We are rapidly preparing for a new, virtualized event that will be fun and engaging for everyone. This change in format aligns with the newly released CDC guidance for large events, to help ensure the safety and health of our participants. More details on our new format to come soon!
Join the movement!
This year, March for Babies: A Mother of a Movement™ has a bold new vision. More than just a walk, it's your entry into making a visible difference in your community now and for generations to come.
By participating in March for Babies, you're lifting up communities for health equity, opening the door for all moms to have access to care and protecting the health of families by pushing for their rights. It's no small feat—it's a mother of a movement!
Start or join an existing team today, create an online fundraising page and let everyone know that you're helping to make America a more equitable place and ensure that every mom and baby is healthy.
ABOUT THE LOCAL EVENT
This year, March for Babies will be a virtual event that anyone, anywhere can participate in by tracking steps. March in your apartment. March up your stairs. March on your street (if safe). Step Up for Babies!

Missed our Statewide Mother of a Movement Virtual Kickoff? Check it out here!
Virtual March for Babies on May 7th at 12pm right here on our website!
Take part in the car Superhero Stroll on Friday, May 7th from 4pm-6pm at 3005 Carrington Mill Blvd (Perimeter Park) in Morrisville. Ride through Ambassador Avenue, Memory Mile, and take a "Pit-Stop" to pick up Swag Bags and Superhero Capes! (masks required). Car decorations encouraged.

FAMILY CUP CHALLENGE
Calling all Family and Friends Teams to join us in the inaugural 2021 March for Babies: A Mother of a MovementTM Family Cup Challenge!
The inaugural Family Cup Challenge unites Family and Friends Teams in their desire to support the March of Dimes. Participating teams work together to inspire and engage others in the movement and raise funds, while also competing against each other to earn the title of the inaugural March for Babies: A Mother of a Movement Family Cup Challenge Champion!
Join us today
---
EXPERIENCE PROGRESS* $211,220 RAISED (As of Tuesday, Oct 26, 2021)
Raised: $211,220
Top fundraisers
1
Jennifer Lumpkin
$7,923
3
Jeff & Heather Sebastianelli
$6,623
Top family teams
3
Roman and Sophia's Warriors
$6,623
5
Lucy In The Sky With Dimes
$2,032
Company, School & Org Teams
1
Alpha Phi Alpha - Phi Lambda
$12,812
2
WakeMed - Twinkle's Tiny Tots
$8,633
3
Zeta Phi Beta - Gamma Upsilon Zeta
$8,371
4
Team LabCorp-RTP
$8,037
5
Duke PRMO-Global
$7,913
*The total amount displayed reflects the amount on the team or personal fundraising progress bar. If the progress bar is not displayed on the team or personal page, the team/person won't be displayed on the leaderboard. Leaderboard totals reflect cash and checks marked "received" on the online sponsor form as well as credit card and PayPal donations. Team captains can enter as cash and mark "received" any money raised through promotions, such as bake sales and casual days and any sponsorship money paid to the March of Dimes, on their team's online form. Record all donations on your online sponsor form before you turn in cash and checks to the March of Dimes!
TOP FUNDRAISERS
WHO INSPIRE
Congratulations to our Circle of Champions: those who raised $1,000 or more on their personal page. They're taking action for all families by raising critical funds for March of Dimes. Thank you!
---
2021 Triangle Ambassador Family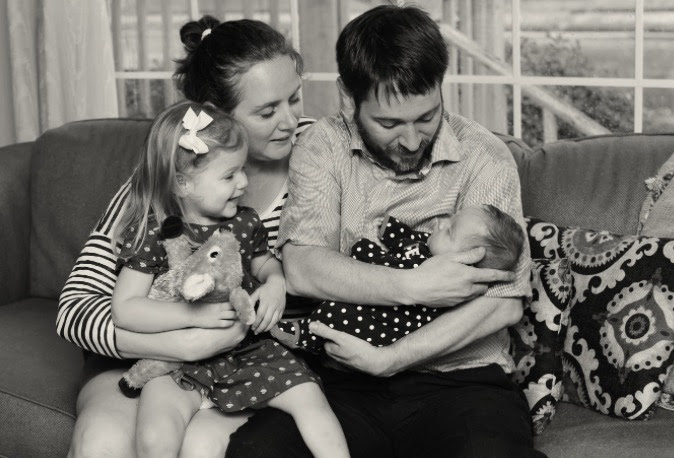 Leatherman Smith Family
What began as a normal New Year's Eve for the Smith-Leatherman family quickly moved to one of the most terrifying days of Matt and Keisha's life. They would continue to live in fear and uncertainty for the next 142 days. This was Keisha and Matt's second pregnancy, their first daughter was born two years earlier. Keisha had a normal, healthy pregnancy and an eight and a half pound baby at 42 weeks. Like many moms, the biggest milestone Keisha reached in her second pregnancy was being able to feel her baby move. On New Year's Eve of 2016, Keisha woke up not feeling the normal butterflies she had become accustomed to during both her pregnancies. After trying to get some movement with a Snickers bar, orange juice, peanut butter, ice water, and laying on her side and back, Keisha called her OB's office. Because of the holiday, there was no one in the office. Not sure what to do, but relying on her instincts, Keisha called the state nurse advice line. The nurse on the phone validated her feelings, and encouraged her to head to the nearest ER. Once at UNC/Rex doctors heard a heartbeat at around 9pm, but by 11 pm Keisha was admitted because her baby's heartbeat was slowing. At 6am on January 1, 2017 Josie was delivered by emergency C-Section. She weighed just 670 grams at birth. Josie was quickly transferred to UNC Chapel Hill NICU where she would spend the next 5 months. Keisha continued her stay at Rex until she was released the next day and was able to travel to Chapel Hill to see her baby. Josie was intubated immediately after birth and received surfactant, and then had room air through a c-pap for most the first month of her life. Josie had other medical issues, too, that didn't necessarily have to do with her prematurity. She has a heart murmur, hyperthyroidism, and a repeated 4th chromosome. Josie endured a long 5 months in the NICU, but after nursing for three straight days and gaining enough weight and strength- Josie went home to her parents and big sister, Maya! Josie is now happy and healthy and just turned 4! Her family credits early intervention for amazing progress over the past four years. From birth until now, she has received occupational therapy, speech therapy, and feeding therapy to help her thrive.
---
Rewards
$500
- Bluetooth Ear Buds
$750
- Wireless Charging Pad
$1,000
- Comfort Colors Hooded T
---