MARCH FOR BABIES: A MOTHER OF A MOVEMENT™
---
New Orleans

City Park Festival Grounds
www.marchforbabies.org/event/NewOrleans , New Orleans, LA 70124
---
Date: Saturday, May 15, 2021 8:00 AM
Date:
May 15, 2021
Time: 08:00 AM
Location:
Click on VISIT EXPERIENCE below for our fun virtual March for Babies experience!
Important Update
Our March for Babies celebration is still on, but it looks a little different! We are rapidly preparing for a new, virtualized event that will be fun and engaging for everyone. This change in format aligns with the newly released CDC guidance for large events, to help ensure the safety and health of our participants. More details on our new format to come soon!
Join the movement!
This year, March for Babies: A Mother of a Movement™ has a bold new vision. More than just a walk, it's your entry into making a visible difference in your community now and for generations to come.
By participating in March for Babies, you're lifting up communities for health equity, opening the door for all moms to have access to care and protecting the health of families by pushing for their rights. It's no small feat—it's a mother of a movement!
Start or join an existing team today, create an online fundraising page and let everyone know that you're helping to make America a more equitable place and ensure that every mom and baby is healthy.
For more information contact Eileen Moynihan at [email protected] or by calling 504-264-9291.
FAMILY CUP CHALLENGE
Calling all Family and Friends Teams to join us in the inaugural 2021 March for Babies: A Mother of a MovementTM Family Cup Challenge!
The inaugural Family Cup Challenge unites Family and Friends Teams in their desire to support the March of Dimes. Participating teams work together to inspire and engage others in the movement and raise funds, while also competing against each other to earn the title of the inaugural March for Babies: A Mother of a Movement Family Cup Challenge Champion!
Join us today
ABOUT THE LOCAL EVENT
Join us on Saturday, May 15th at 8am for a March for Babies Virtual Celebration! Our event will be hosted by WDSU news anchor, Christina Watkins!
---
EXPERIENCE PROGRESS* $54,055 RAISED (As of Tuesday, Oct 26, 2021)
Raised: $54,055
Top family teams
1
In Memory of Margaret Anne Eastman
$2,272
3
In Memory of Joseph Madigan
$1,670
4
Hammond Northshore Chapter, Jack and Jill of America, Inc.
$808
Company, School & Org Teams
1
Sigma Gamma Rho - Epsilon Phi Sigma
$7,054
2
Sigma Gamma Rho - Epsilon Sigma Alumnae
$2,131
3
Alpha Phi Alpha - New Orleans Cluster
$2,110
4
N3368 Women's Health Team
$1,831
5
Epsilon Phi Sigma Philos
$1,331
*The total amount displayed reflects the amount on the team or personal fundraising progress bar. If the progress bar is not displayed on the team or personal page, the team/person won't be displayed on the leaderboard. Leaderboard totals reflect cash and checks marked "received" on the online sponsor form as well as credit card and PayPal donations. Team captains can enter as cash and mark "received" any money raised through promotions, such as bake sales and casual days and any sponsorship money paid to the March of Dimes, on their team's online form. Record all donations on your online sponsor form before you turn in cash and checks to the March of Dimes!
TOP FUNDRAISERS
WHO INSPIRE
Congratulations to our Circle of Champions: those who raised $1,000 or more on their personal page. They're taking action for all families by raising critical funds for March of Dimes. Thank you!
---
2021 Louisiana Ambassador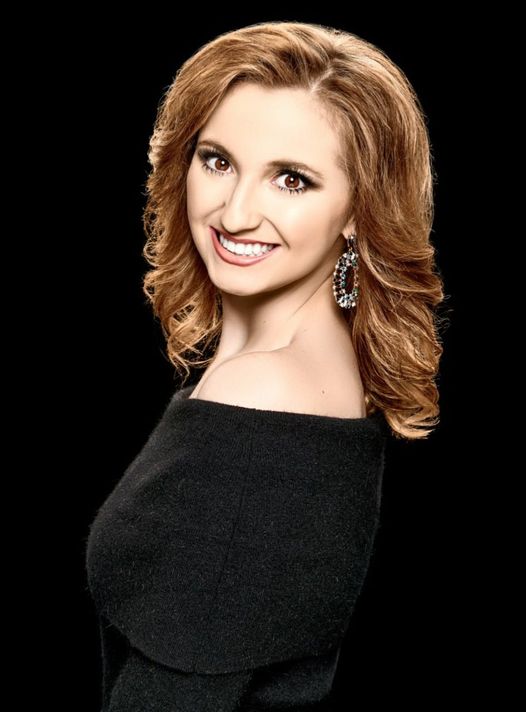 Anna Katherine Thompson
Ms. Donna's [Anna Katherine's Mom] Story August 29, 2002, started out as any other day. I was up early to get ready for work but my gestational diabetes meant that getting up early was a process of finger sticks and recording my fasting blood sugar to know how much insulin I needed that day. As I began to record my reading that day, I realized that Anna-Katherine might be making her entrance today because my water suddenly broke! August 29 was 5 weeks before her actual due date so needless to say I began to worry. But honestly, I thought, well she is measuring big so maybe early won't be so bad? 8.5 hours later, 6 pound Anna-Katherine made her grand entrance and our premature journey was well under way. Upon her entrance, she was taken away for the work up surrounded by 3 nurses, poking and measuring and making sure she was stable. Her blood sugar levels drastically dropped so that was first priority and she was immediately taken to the neonatal intensive care unit (NICU). I only caught a quick glimpse of her as they rushed her out to the unit. The next time I saw her was when they wheeled my bed thru the NICU and I saw her tiny little body with IV's going and tubes and wires everywhere. I had not even had a chance to touch her yet and would not for another very long 4 days. Fast forward 6 days, when we were taken to the conference room where we met Dr. Pena, Pediatric Neurologist. He explained to us that an ultrasound of AK's brain was showing that she had a Grade 3 Cerebral Bleed. This meant that we had no guarantee as to what her future would look like…..would she walk, would she talk, would she reach each milestone that all healthy normal babies reach? The only answer….time….time to watch her grow and see if she would reach those milestones. 18 days later we were discharged home to watch….and wait. It was a 2 year journey of MANY visits to the neurosurgeon and pediatric neurologist to see if she would need a shunt placement to relieve the fluid from her brain. Thankfully, her bleed completely cleared and there was no residual damage done that could not be treated. We are so thankful and blessed to have had the access to St. Francis Medical Center's NICU and their physicians and staff. That particular unit has been the recipient of several grants from the March of Dimes for their state of the art equipment. That is one of the many reasons why we continue to support the March of Dimes. Miss Anna Katherine's Story Being an Ambassador for the March of Dimes allows me to share my story from my perspective by testifying to what my family endured and what I have been able to overcome being a preemie. I consider myself the example of hope for all families as I have been very blessed to overcome the cerebral bleed, adapt to my very poor vision and learn to deal with my physical weakness through years of occupational and physical therapy. These issues are very minor compared to many things other premature babies encounter and we are thankful that bad coordination and glasses are the only things we had to deal with. I want to be the preemie that can be the voice for all preemies….a voice for those that survive and for those that God chose to keep. As I have met new moms from my many hospital visits, I share my story with them that their babies have hope and a very bright future, and how March of Dimes plays a huge part of their success. As Ambassador, I will take this message state wide. Our community should continue to support March of Dimes in order to continue this vital advocacy work, research, community education, and all of its other many contributions to someday ending premature birth and infant mortality. The United States continues to be one of the most dangerous countries in the world to deliver a baby. Seven states, including our beloved Louisiana, continue to receive a letter grade of F each year due to the high percentage of babies born prematurely. We live in one of the most sophisticated countries in the world and yet we lack in providing needed services and access to healthcare for pregnant women. With our communities support, we can bridge this gap and give all women the access to healthcare and the education they so desperately need for a safe pregnancy and full term delivery.