MARCH FOR BABIES: A MOTHER OF A MOVEMENT™
---
Oahu

Oahu - Virtual
Honolulu , Honolulu, HI 96815
---
Date: Saturday, May 15, 2021 7:00 AM
Important Update
Our March for Babies celebration is still on, but it looks a little different! We are rapidly preparing for a new, virtualized event that will be fun and engaging for everyone. This change in format aligns with the newly released CDC guidance for large events, to help ensure the safety and health of our participants. More details on our new format to come soon!
Join the movement!

This year, March for Babies: A Mother of a Movement™ has a bold new vision. More than just a virtual walk, it's your entry into making a visible difference in our local community now and for generations to come. After 50 years as the largest fundraiser for March of Dimes, nationally, we pivoted in 2020 to virtualize the event and support moms and babies, accross the state, during the pandemic. The shift was in reality the natural evolution of March for Babies to be something bigger that unites and connects us to fight for families who need us the most.

By participating in the 2021 March for Babies virtual walk fundraiser, you're lifting up our local community, opening the door for all moms across the state to have access to care and protecting the health of families by advocating for their rights. It's no small feat—it's a mother of a movement!

Start by signing up today to create a team or join an existing team today, commit to walking 3.1 miles on Saturday, May 15, 2021, create an online fundraising page, share on your Facebook page and let everyone know that you're helping to lead the fight in Hawaii for the health of all moms and babies. Join the March of Dimes ohana from Maui, Kauai, and the Big Island to walk together on this one day to show our commitment to supporting healthy moms and babies.
To learn how to get involved and to be apart of the movement, contact Tricia Fetui at [email protected] or 808-391-1272.
---
EXPERIENCE PROGRESS* $727 RAISED (As of Friday, Mar 5, 2021)
Raised: $727
Top family teams
2
Molokai Hot Steppahs
$225
Top non-family teams
1
UnitedHealthcare - Oahu
$50
*The total amount displayed reflects the amount on the team or personal fundraising progress bar. If the progress bar is not displayed on the team or personal page, the team/person won't be displayed on the leaderboard. Leaderboard totals reflect cash and checks marked "received" on the online sponsor form as well as credit card and PayPal donations. Team captains can enter as cash and mark "received" any money raised through promotions, such as bake sales and casual days and any sponsorship money paid to the March of Dimes, on their team's online form. Record all donations on your online sponsor form before you turn in cash and checks to the March of Dimes!
---
The Kitashiro Family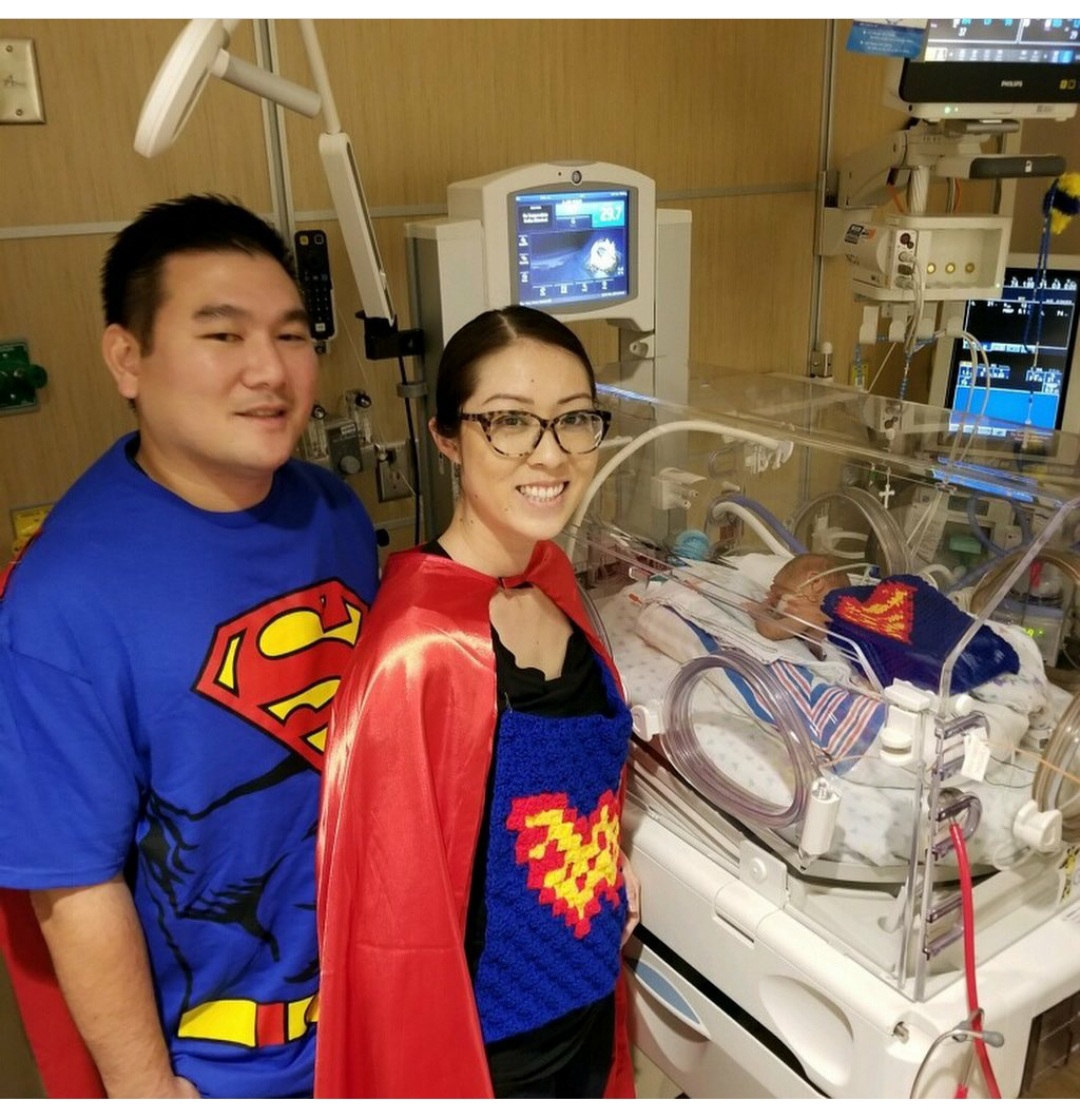 Dax Kitashiro
On April 6, 2019, Michelle was hospitalized for severe pre-eclampsia symptoms at 24 weeks 3 days. She endured many ups and downs while being hospitalized. Many days it was difficult to stabilize her blood pressure, and she was given a lot of medicine through an IV to help that. Unfortunately, the disease progressed pretty quickly and she eventually developed HELLP syndrome. HELLP syndrome is a potentially life-threatening disorder that can occur in 5–8 percent of pregnancies. It is a disorder of the liver and blood that can be fatal if left untreated. As her health was declining, the Dr's did everything they could to keep baby Dax in. Every day she woke up still pregnant, she was grateful as that meant baby Dax was getting stronger. But on August 24, 2019, Michelle woke up shaking uncontrollably and developed a fever. She ended up having pneumonia and an infection called Serratia. They were able to give her medicine to help with her fever, but the next day, August 25, 2019, she woke up with the same symptoms. The Drs decided that it was best for both her and the baby's lives to deliver. She had an emergency C-Section at exactly 27 weeks gestation. Dax Kitashiro was born at 3:28 pm at 1 lb 8.3oz and 12 inches long. Michelle and Devin were able to get a glimpse of their baby before he was rushed to the Neonatal Intensive Care Unit (NICU) to stabilize. Michelle and Dax were filled with emotions but we're happy to finally be parents. The NICU Over the next few days, Michelle stayed at the Kapiolani Medical Center for Women & Children to recover from her surgery. Devin was recovering from a virus, and so they both were not allowed to see their baby until a few days later. Dax was tiny, but a fighter; the nurses always said he was very active and trying to pull out his tubes. When Michelle and Dax finally felt better, they participated in his care, from taking his temperature, changing his micro-preemie diapers to giving him small amounts of milk swabs. Unfortunately, the Drs. were always concerned about his tummy as he was having a hard time passing stool. So, they monitored that very closely. On Sept. 7, 2019, Michelle was woken up by the scariest phone call, the Drs. called and said that Dax needed surgery. The night before Dax pulled out his breathing tube, so they tried a less invasive breathing machine. But the next morning they noticed his tummy was a lot larger and changed color, so they did X-rays. What they saw was that there was air/gas around his intestines. Which meant, there was probably some holes in the intestines. The fix was to do emergency surgery. What the surgeons found was that part of his intestine was affected by Necrotizing Enterocolitis (NEC), the most common and serious intestinal disease among premature babies. It happens when tissue in the small or large intestine is injured or inflamed. This can lead to the death of intestinal tissue and, in some cases, a hole (perforation) in the intestinal wall. At weeks old, Dax had surgery and the surgeons removed about 2 inches of the damaged area. They went through his belly button and put two stomas to help drain any waste passing through. Dax was a champ, but surgery on someone that small was not easy and so the next few days the Drs and nurses fought very hard to keep him stable. He was given a lot of medicine, fluids, and even "Superman" blood. Over the next few weeks, Dax improved greatly, slowly gaining weight, getting stronger and stronger with less breathing support. But, life in the NICU was definitely a rollercoaster, he had many ups and downs. Each day was new, and they took it one day at a time. He overcame so much; he had 2 surgeries to help his intestine, he overcame an infection, he was on every type of breathing support, he got poked and pricked too many times to count, and had so many wires that it was hard to carry him. But after 113 days, Dax got to go home on Dec. 16, 2019 weighing 6lbs exactly! He came home with the NG tube (to help him feed), but it was taken out a few days later. His journey was long and scary, but we had a lot to be grateful for. The Kitashiro family is grateful for the lifetime friends they met along the way; other NICU families, the Drs. and Nurse at Kapiolani Medical Center and March of Dimes, the CAs, therapists, social workers and more! TODAY Today, Dax is a rambunctious, happy, silly, sometimes stubborn 18-month toddler that is running, climbing, and babbling up a storm. He makes himself known in a room and has a personality that fills our hearts up to the fullest.