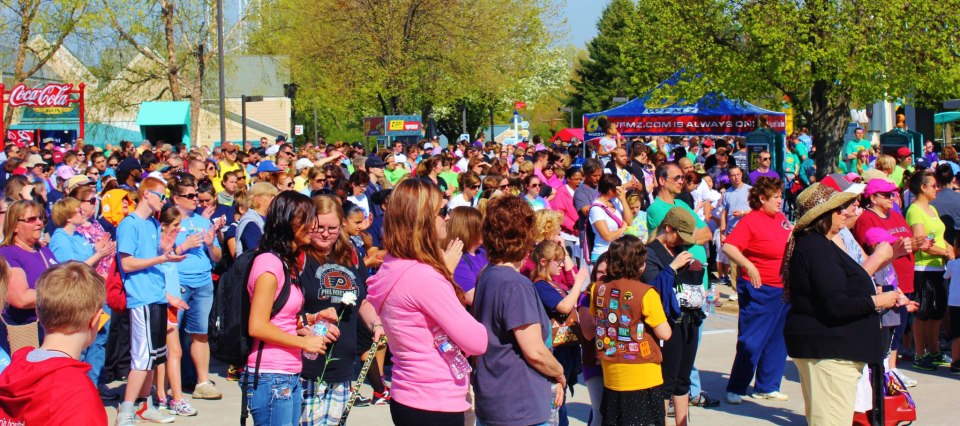 Lehigh Valley
Raised to date
$363,975.13
Help us reach our goal:
$534,705.00
Date: Sunday, April 19, 2015
Registration time:
9:30AM
Dorney Park
3830 Dorney Park Road

Allentown, PA 18104
(610) 814-7000 | PA437@marchofdimes.org
We're getting ready to walk in March for Babies! It promises to be a fun day out with people who share our passion for improving the health of babies. Join family teams, company teams and people walking with friends for a great cause: making a difference for real families right here in our ...
More
►
Make a donation
Every family deserves to celebrate the birth of a healthy baby.
Help make that happen by supporting a fundraiser or team!
Event progress *
(As of Thursday, July 2, 2015)
Top non-family teams
Air Products and Chemicals - Trexlertown, PA
Top family teams
Ethan and Owen - Mighty Miracles
Top individual fundraisers
*
The total amount displayed reflects the amount on the team or personal fundraising progress bar. If the progress bar is not displayed on the team or personal page, the team/person won't be displayed on the leaderboard. Leaderboard totals reflect cash and checks marked "received" on the online sponsor form as well as credit card and PayPal donations. Team captains can enter as cash and mark "received" any money raised through promotions, such as bake sales and casual days and any sponsorship money paid to the March of Dimes, on their team's online form. Record all donations on your online sponsor form before you turn in cash and checks to the March of Dimes!
Incentives
$200.00
- March for Babies T-shirt
$350.00
- $15 Macy's or Kmart Gift Card and T-shirt
$500.00
- $25 Macy's or Kmart Gift Card and T-shirt
Thanks to our national sponsors:
Thanks to our local sponsors: