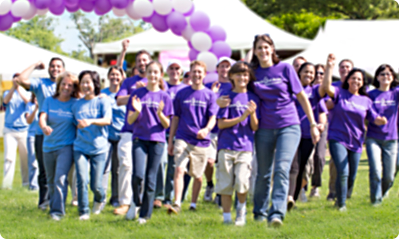 Cedar Rapids
Raised to date
$138,607.10
Help us reach our goal:
$240,000.00
Date: Sunday, April 26, 2015
Registration time:
8:00AM
Rockwell Collins Headquarters
400 Collins Road NE

Cedar Rapids, IA 52402
(319) 247-5643 | IA347@marchofdimes.org
We're getting ready to walk in March for Babies! It promises to be a fun day out with people who share our passion for improving the health of babies. Join family teams, company teams and people walking with friends for a great cause: making a difference for real families right here in our ...
More
►
Make a donation
Every family deserves to celebrate the birth of a healthy baby.
Help make that happen by supporting a fundraiser or team!
Event progress *
(As of Saturday, May 23, 2015)
Top non-family teams
Rockwell Collins Cedar Rapids
Collins Community Credit Union
Top individual fundraisers
*
The total amount displayed reflects the amount on the team or personal fundraising progress bar. If the progress bar is not displayed on the team or personal page, the team/person won't be displayed on the leaderboard. Leaderboard totals reflect cash and checks marked "received" on the online sponsor form as well as credit card and PayPal donations. Team captains can enter as cash and mark "received" any money raised through promotions, such as bake sales and casual days and any sponsorship money paid to the March of Dimes, on their team's online form. Record all donations on your online sponsor form before you turn in cash and checks to the March of Dimes!
Incentives
$200.00
- March for Babies T-shirt
$350.00
- $15 Macy's or Kmart Gift Card and T-shirt
$500.00
- $25 Macy's or Kmart Gift Card and T-shirt
Our ambassador
In 2004, we weren't expecting anything but a perfectly normal and healthy pregnancy with our first child. But at exactly 25 weeks gestation, on November 10th, our son Ian was born after I went into premature labor. Weighing only 1 lb., 12 oz., we had no idea what we should expect. With Dale traveling out of state for work, Ian's first hours were overwhelming and scary as I faced them alone until Dale flew home that afternoon. The next morning, everything had changed, and Ian's stats began to drop. Just 36 hours after his birth, we held our son as he passed away. In 2005, we decided to try for another baby after no reason was found for Ian's premature delivery. However, on November 19, 2005, our daughter McKenna was also born at exactly 25 weeks gestation, weighing the same as her brother– 1 lb., 12 oz. She was rushed to the NICU, and we were terrified of what would happen next. McKenna had quite the NICU road– full of time spent on the ventilator and other breathing support, countless medications and testing, blood transfusions, and other NICU technology. Her greatest hurdle was with her feedings, and after spending four holidays and 112 days in the NICU, she was discharged home with us. McKenna is now an amazingly healthy 3rd grader, and we couldn't be more grateful for every day we spend with her. While she does struggle with asthma due to her underdeveloped lungs and have a few belly scars from her NICU experience, we are extremely lucky for how early she was. The March of Dimes research helped to save her life, as the steroid injections I received helped to develop her lungs before she was born, as well as strengthen her blood vessels, giving her a fighting chance in the NICU. If Ian could have received those same injections, his story could have had a much different ending. We are excited to be serving as the 2015 Cedar Rapids March for Babies ambassador family, and to be giving back to a foundation that has given us so much. Sharing our story will help bring awareness to the importance of the March of Dimes and their mission, while also raising essential funds to support their life-saving research. Please join us to walk together for stronger, healthier babies. Watch more of our story on Facebook- at March of Dimes Iowa Chapter page. Dale, Suzanne, *Ian* and McKenna Felton
Thanks to our national sponsors:
Thanks to our local sponsors: